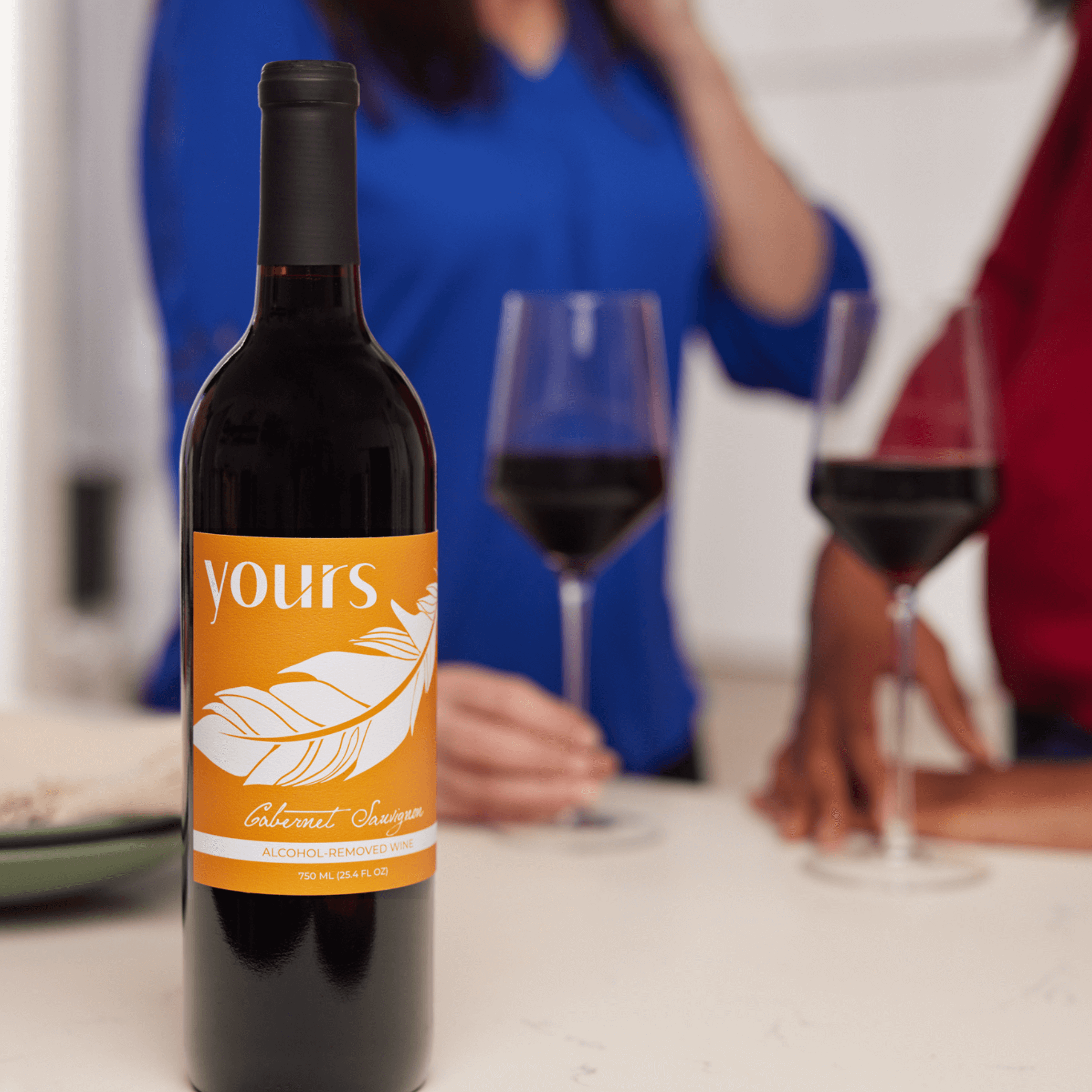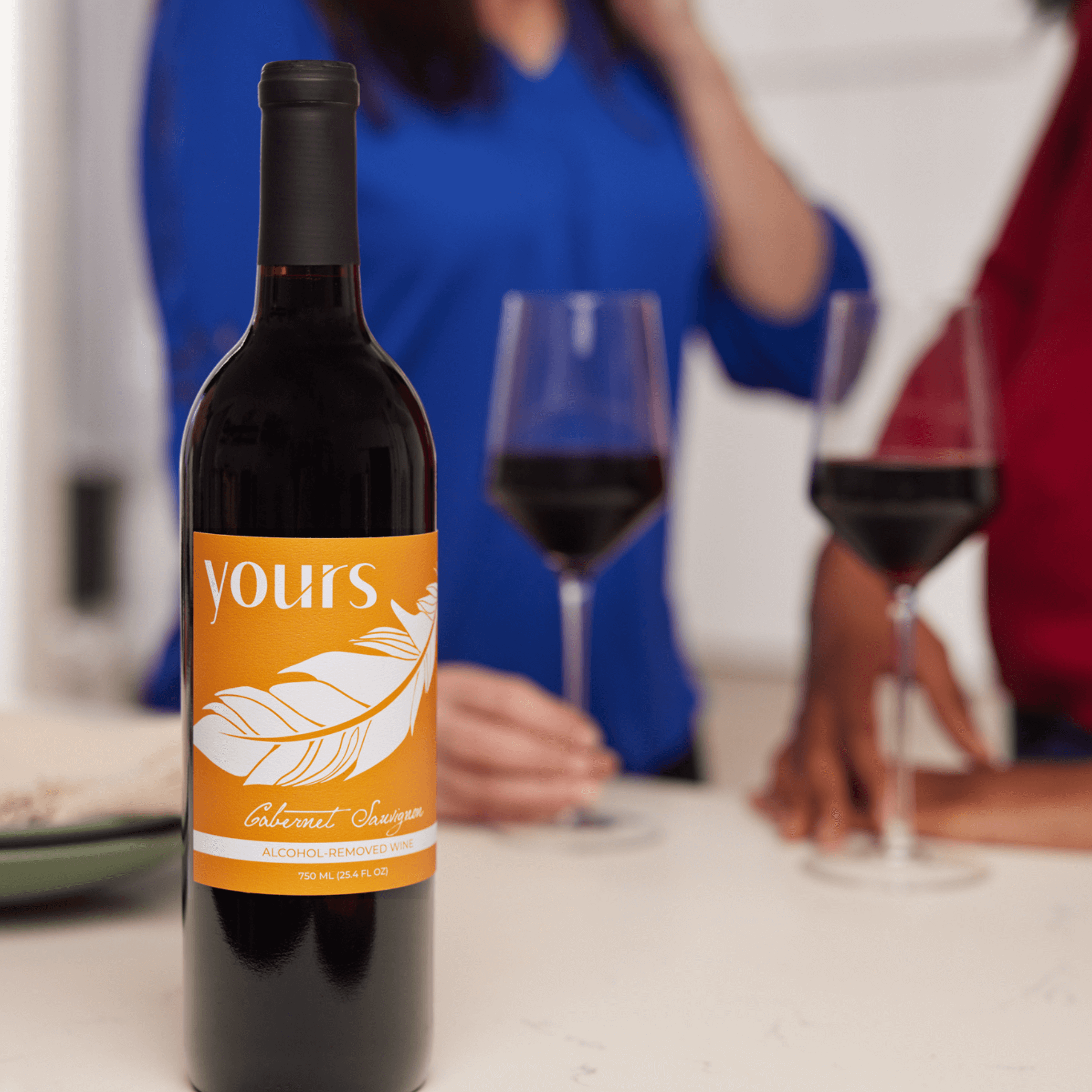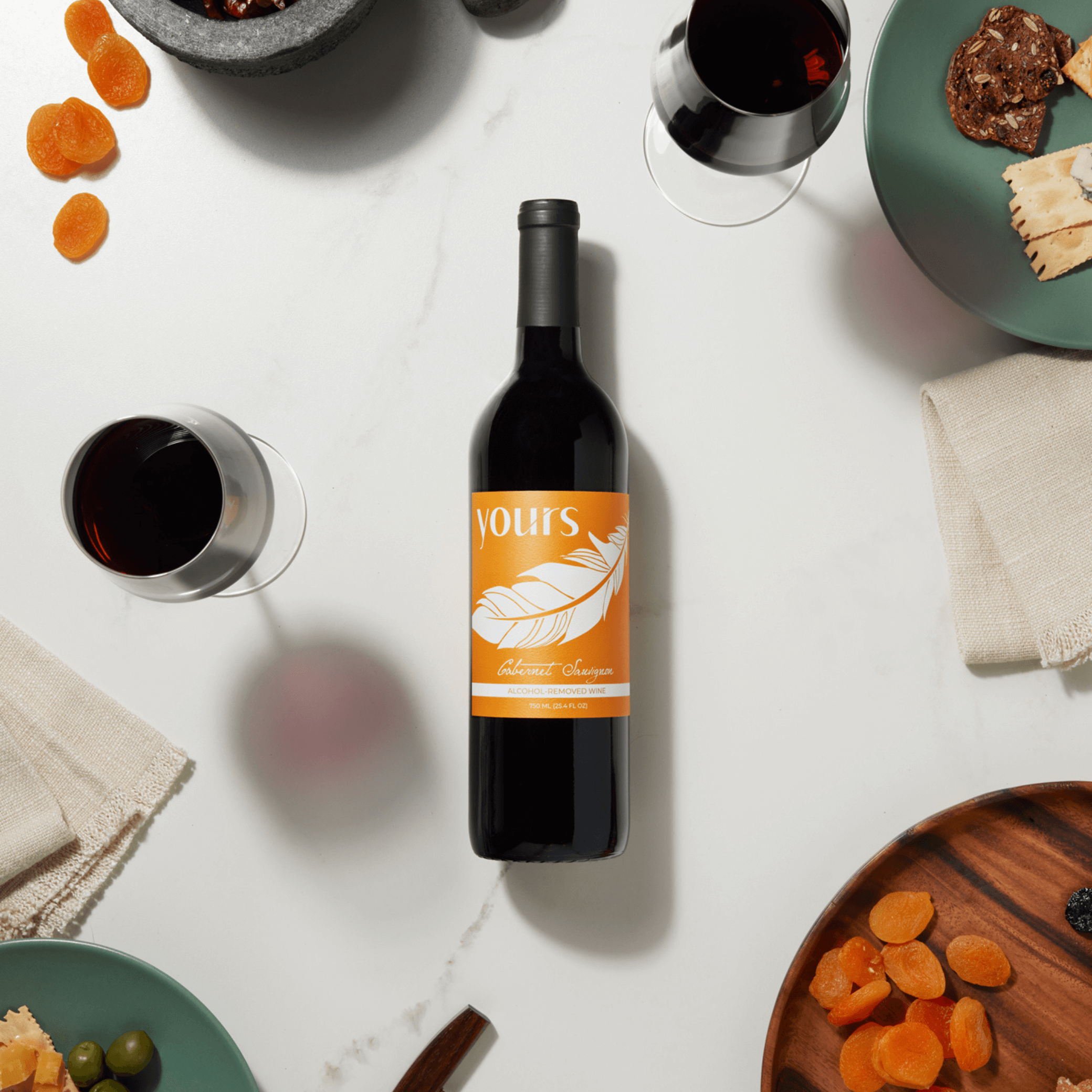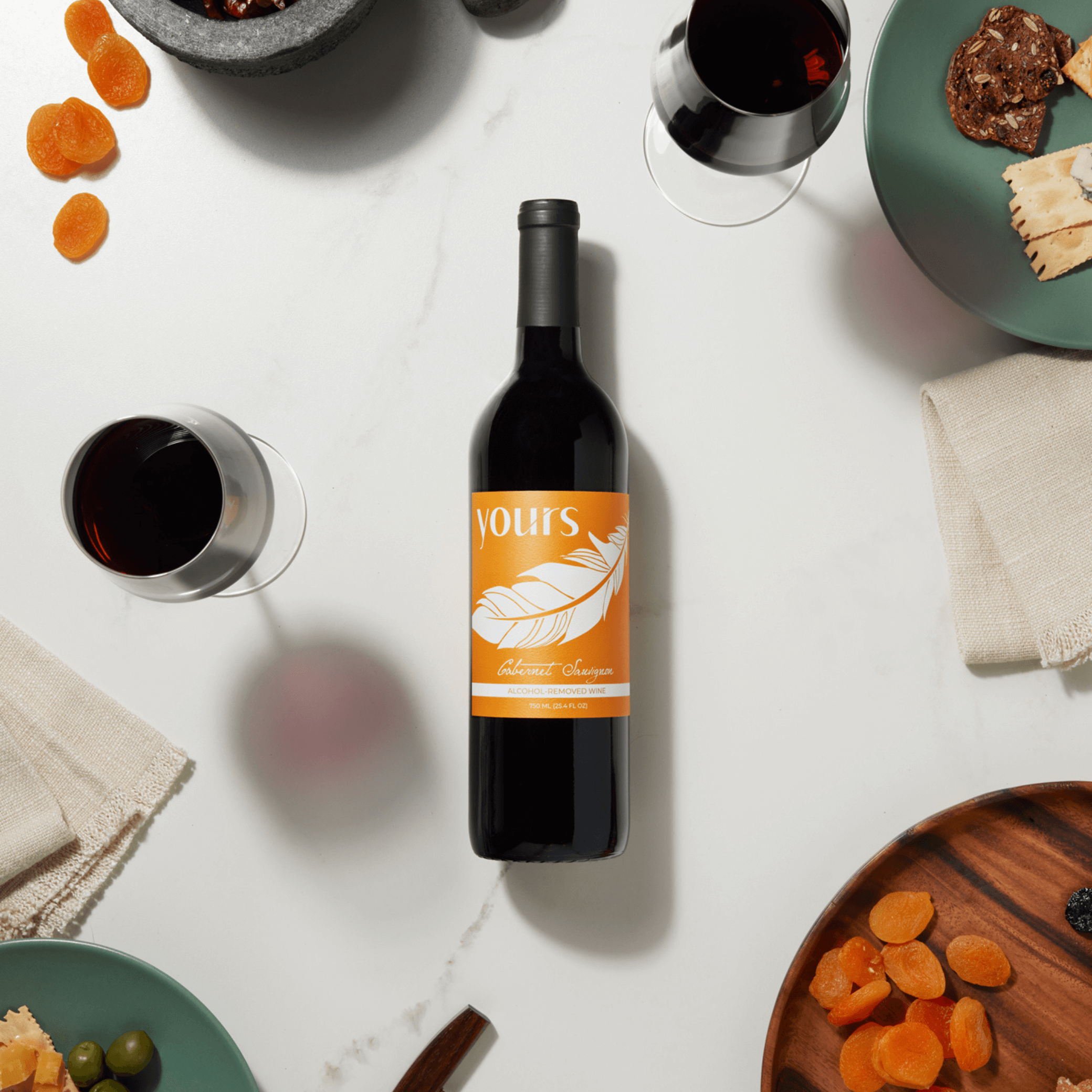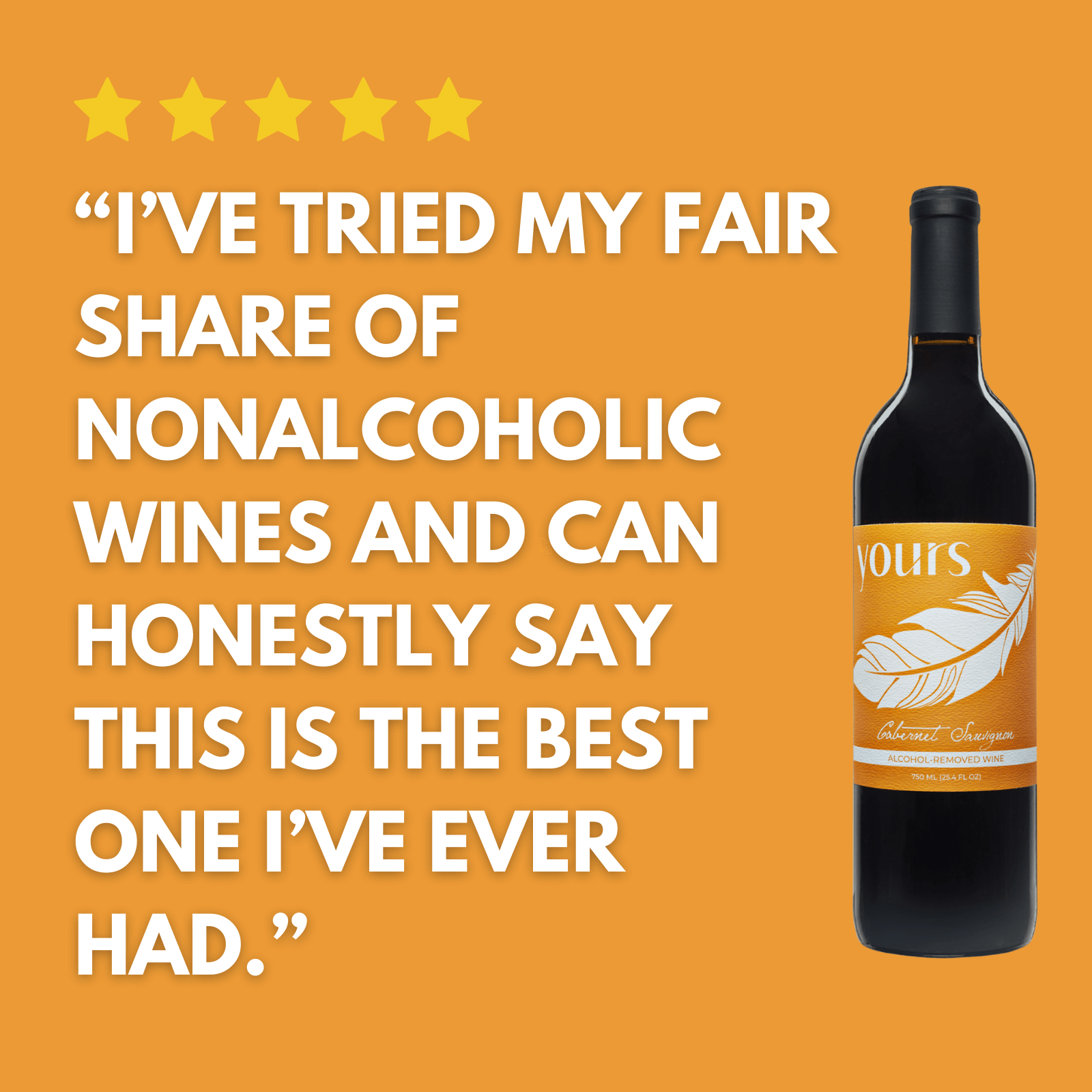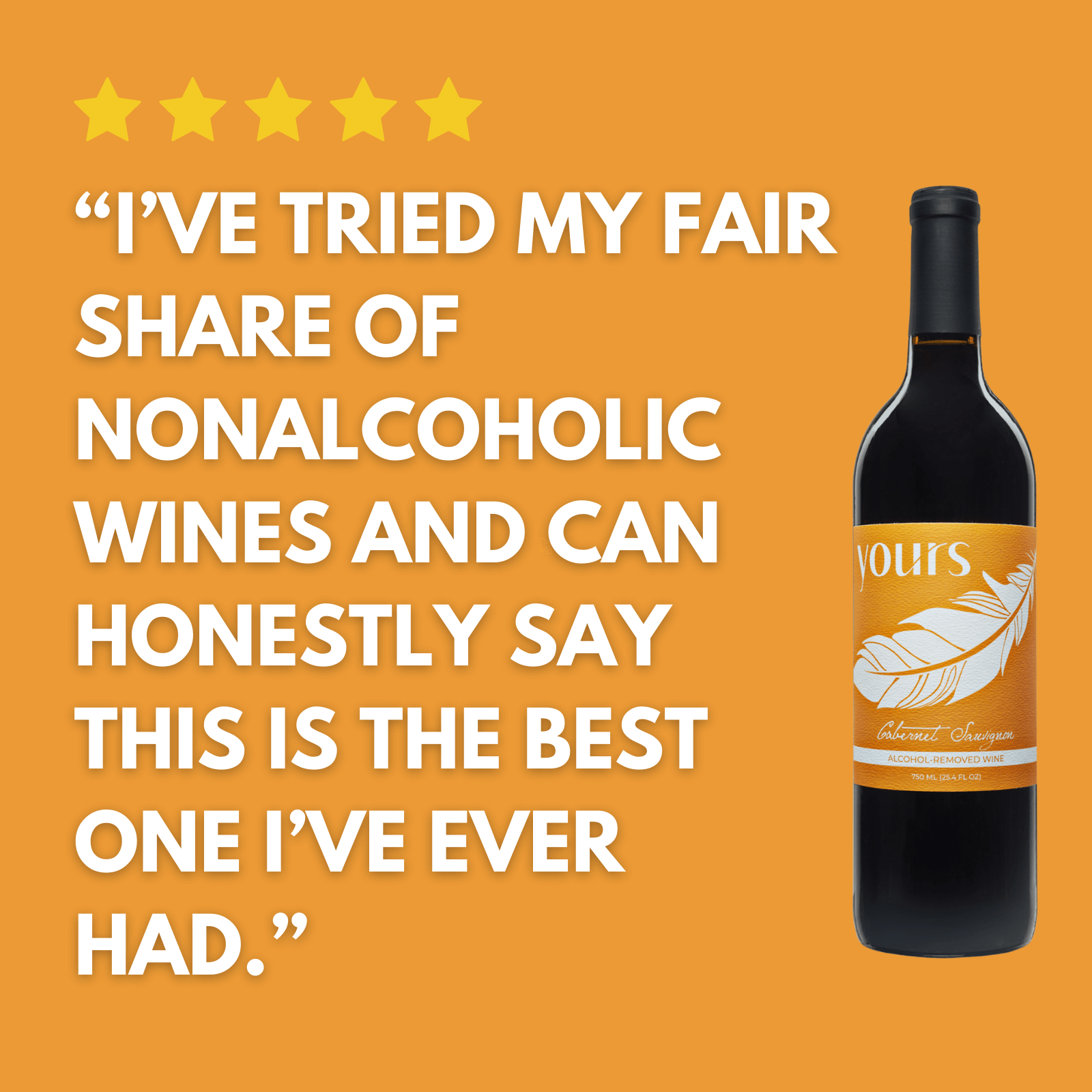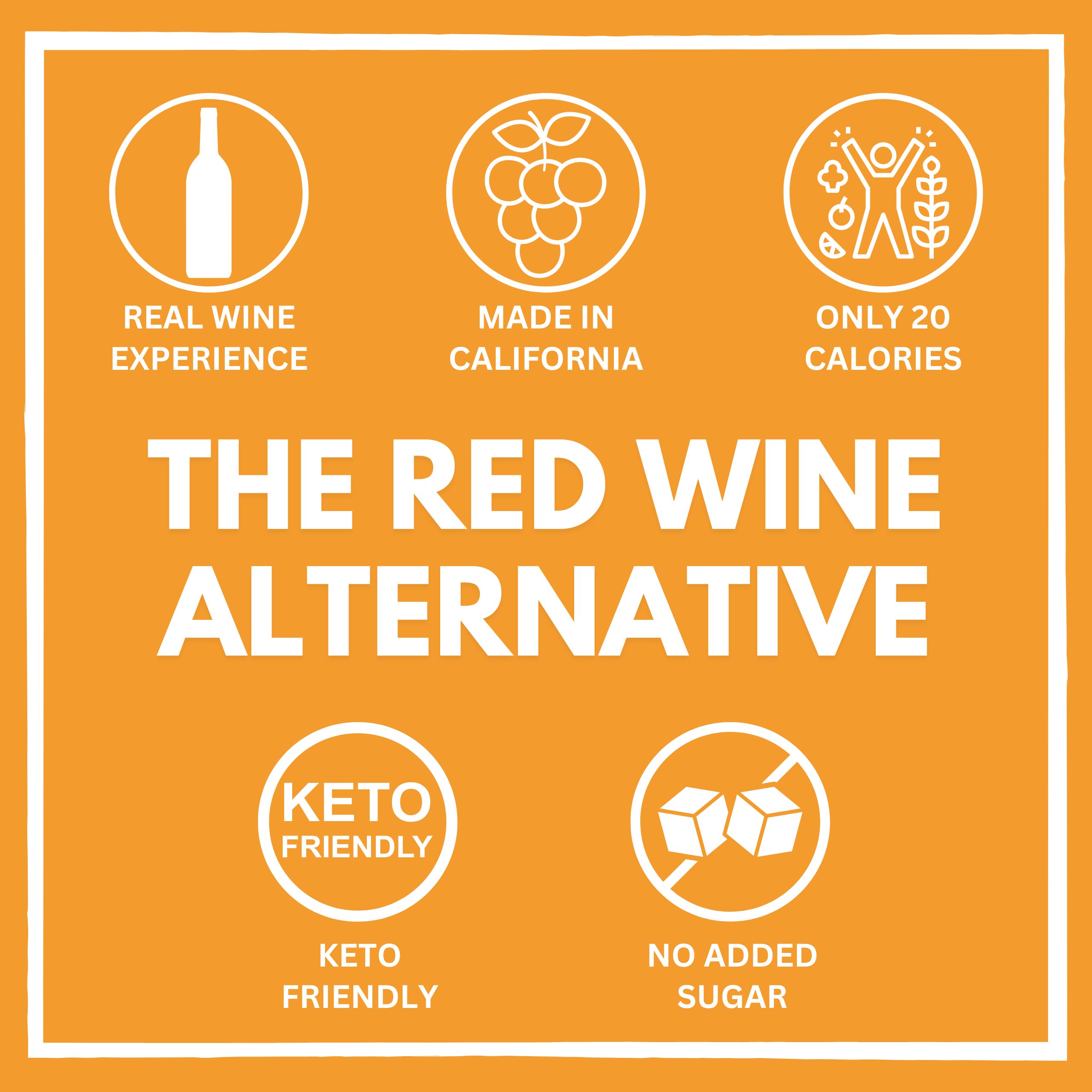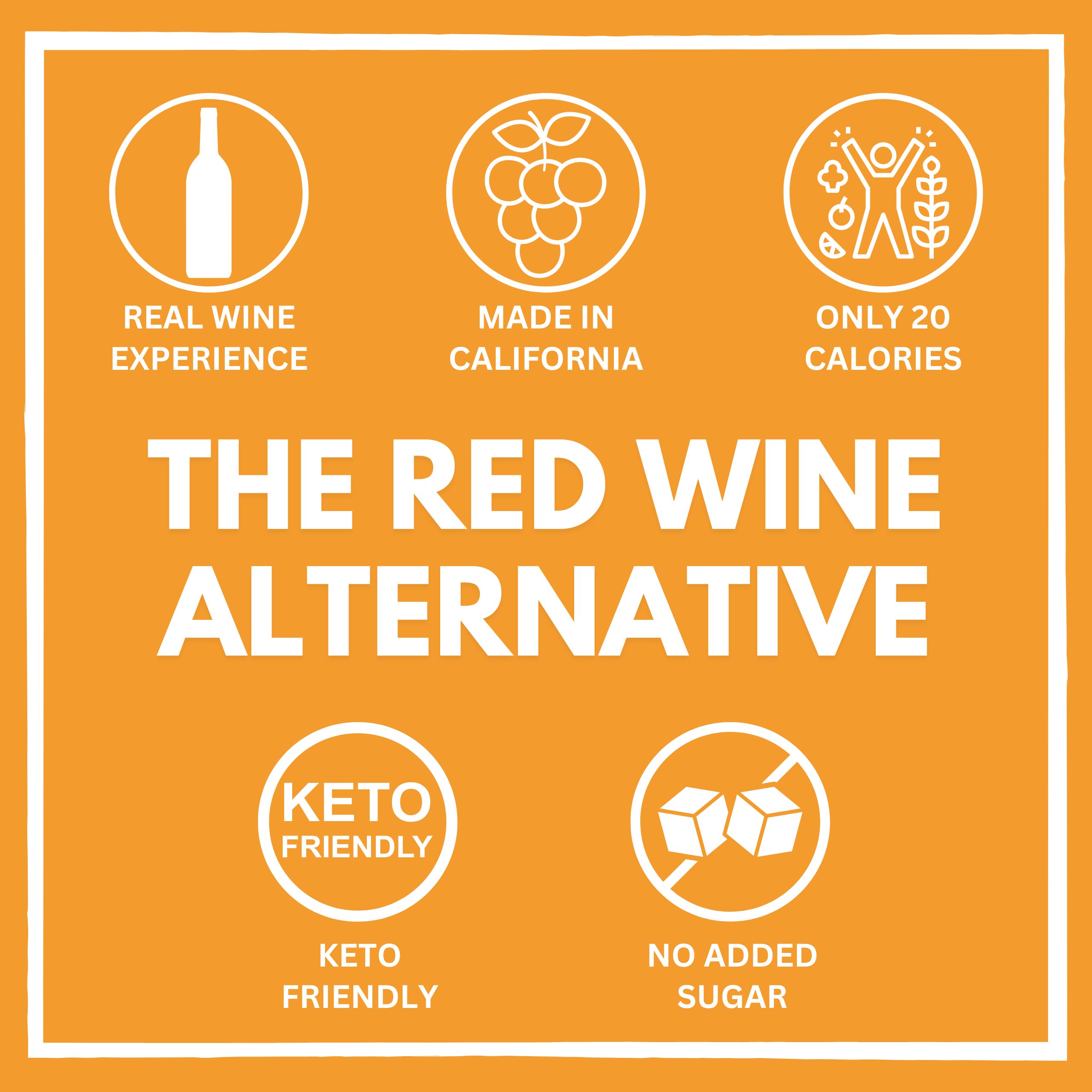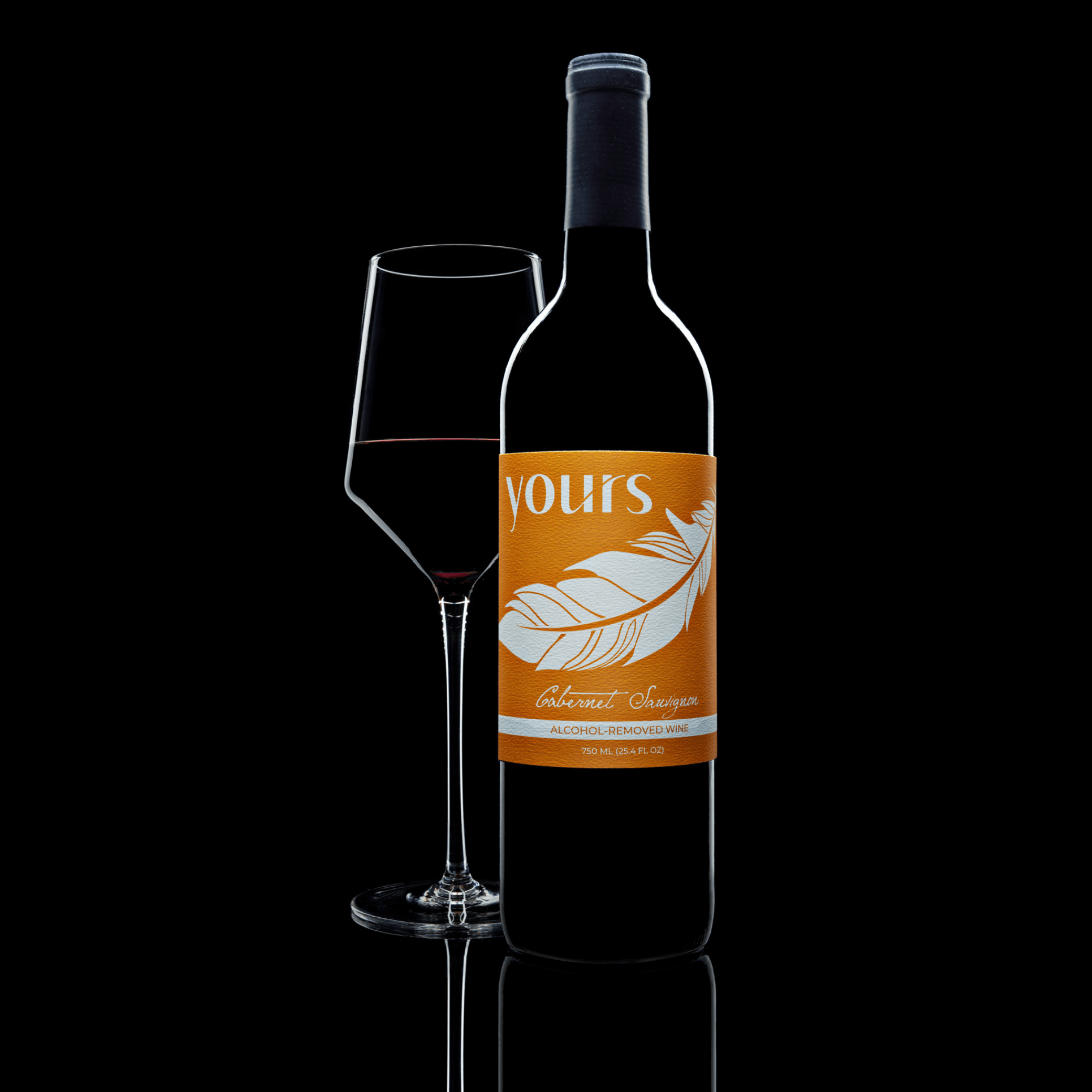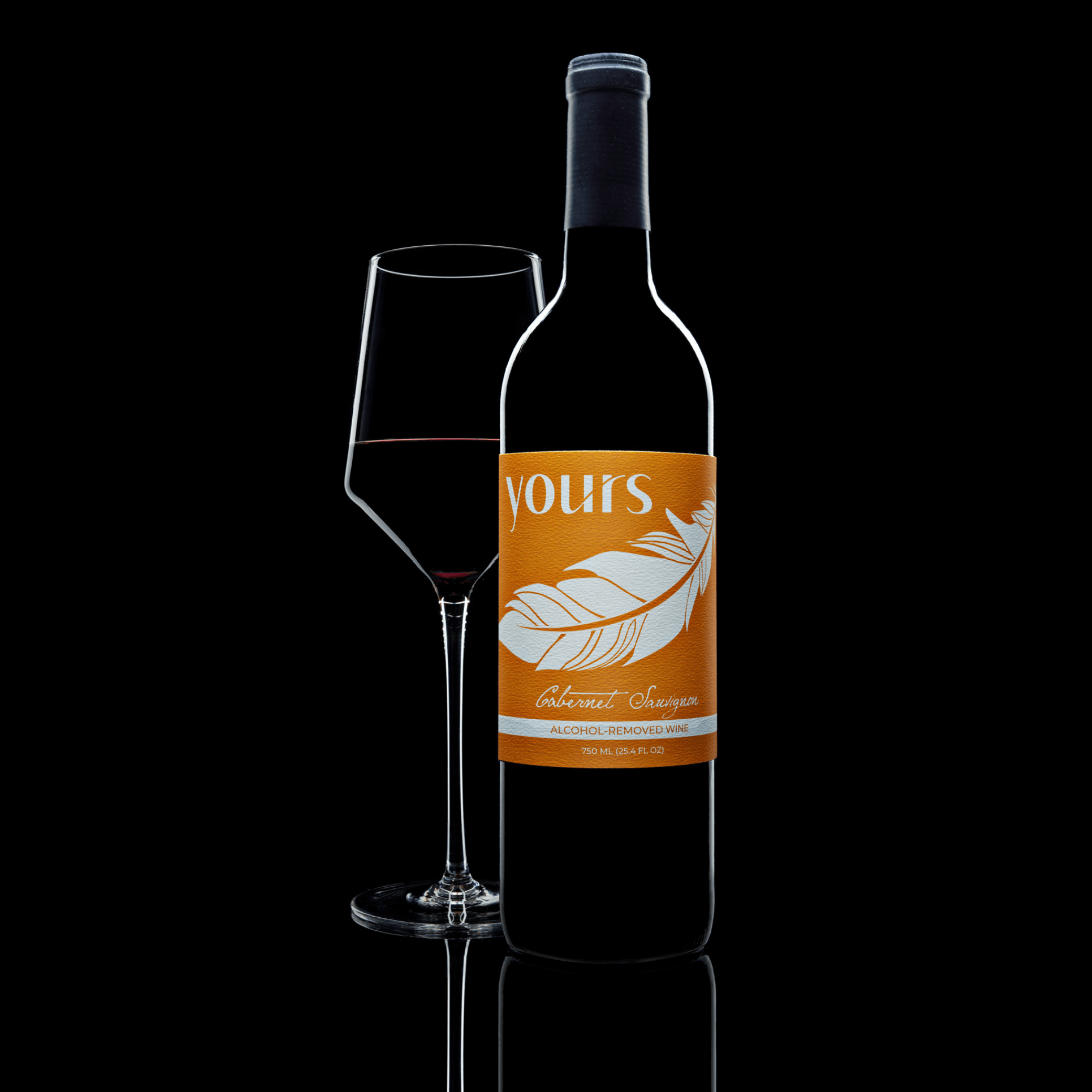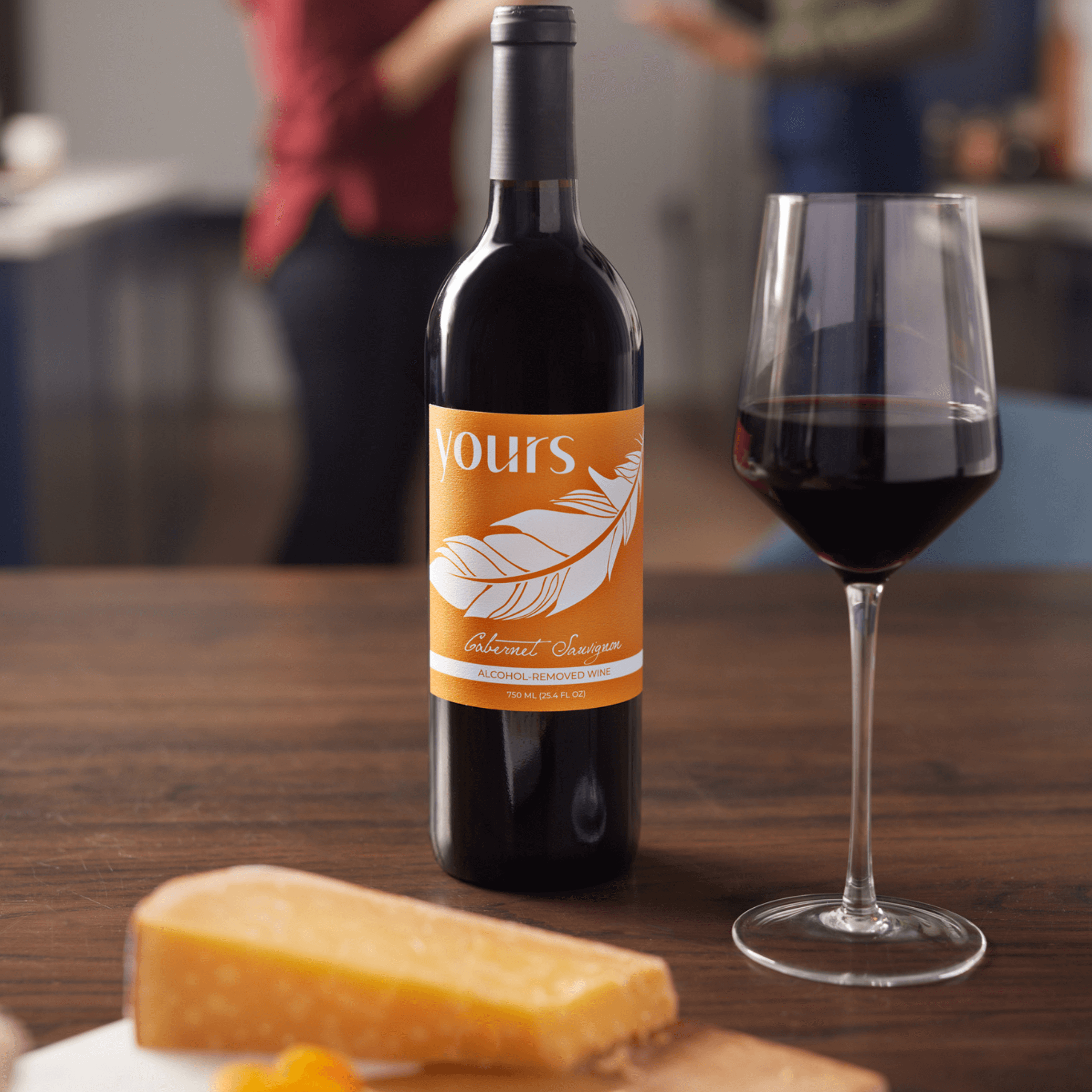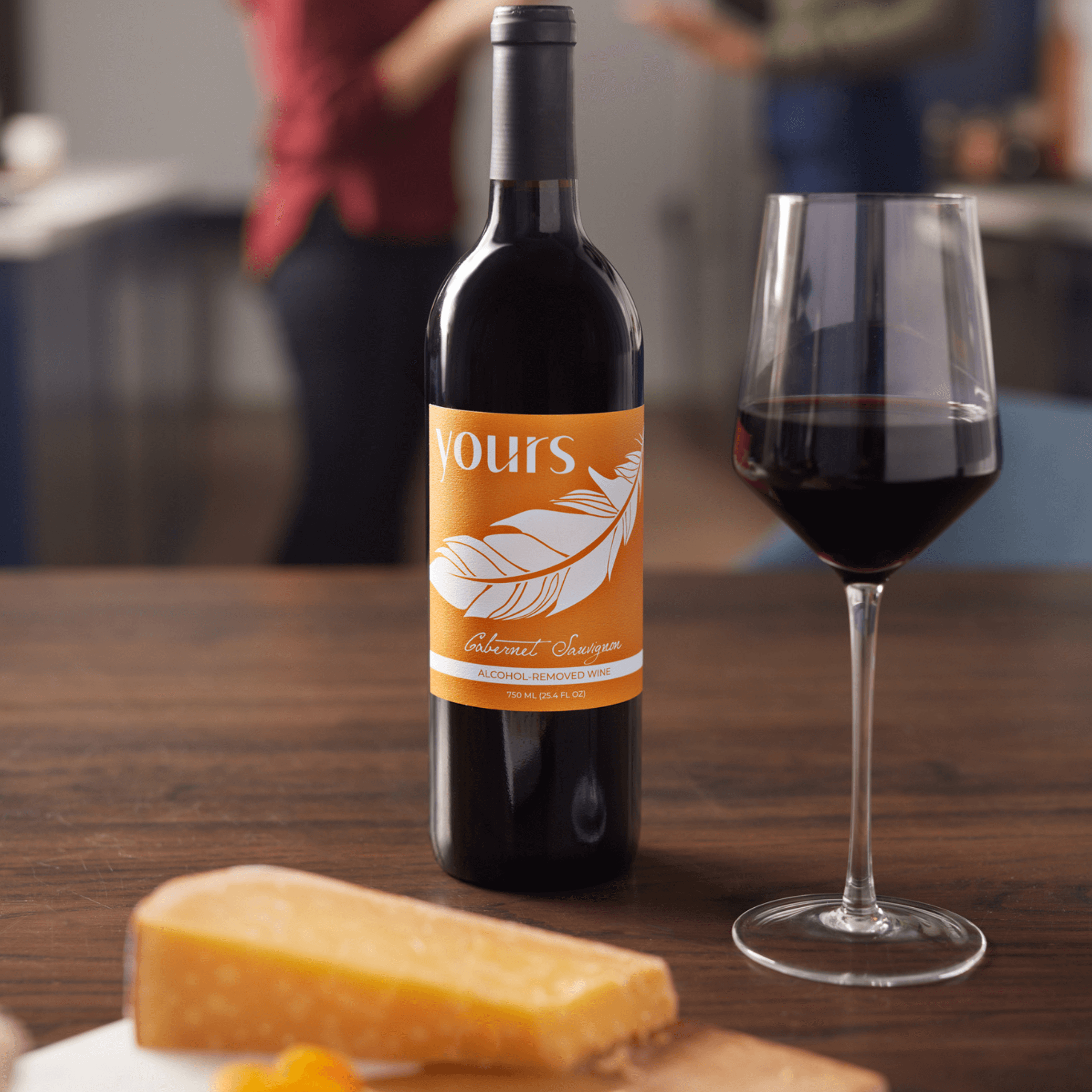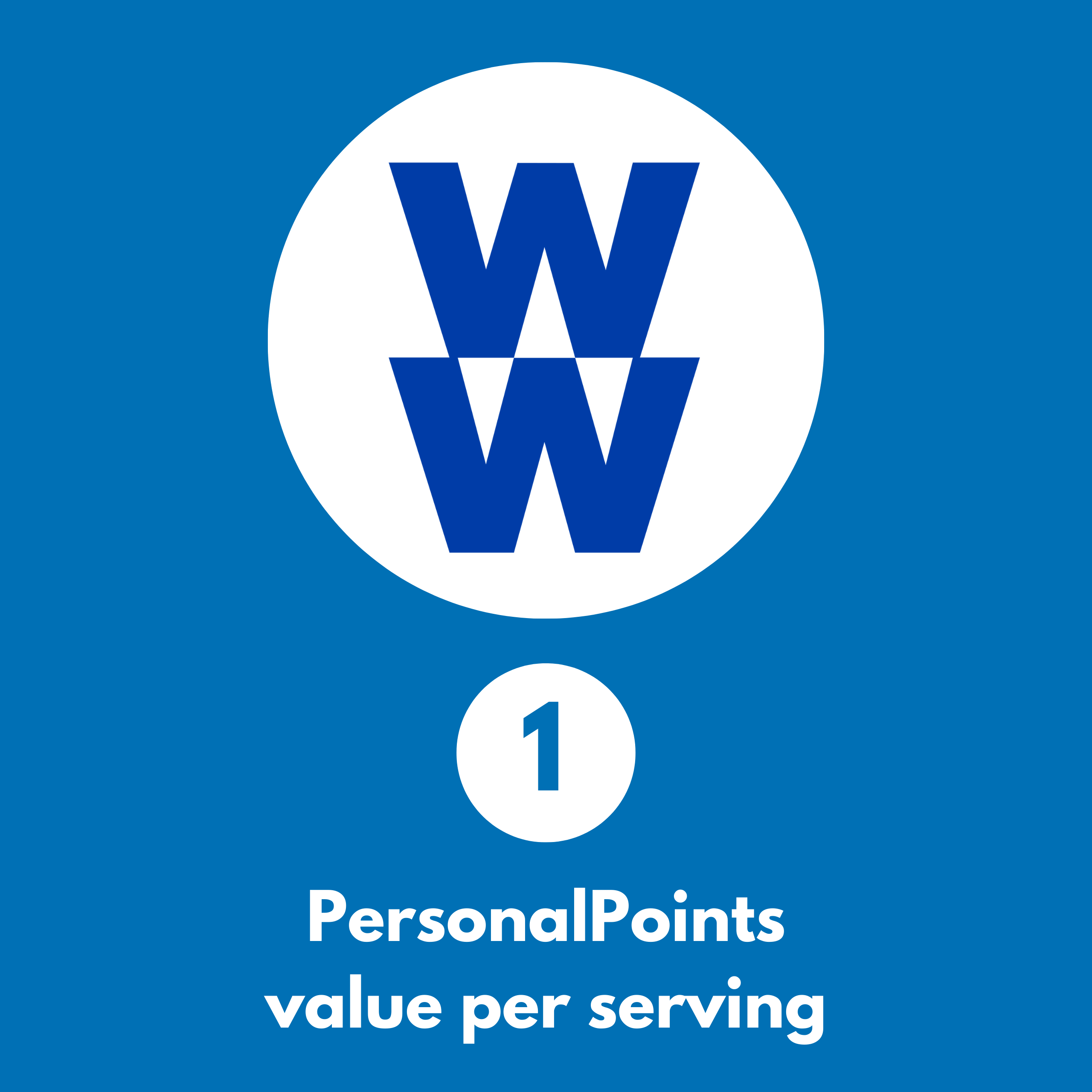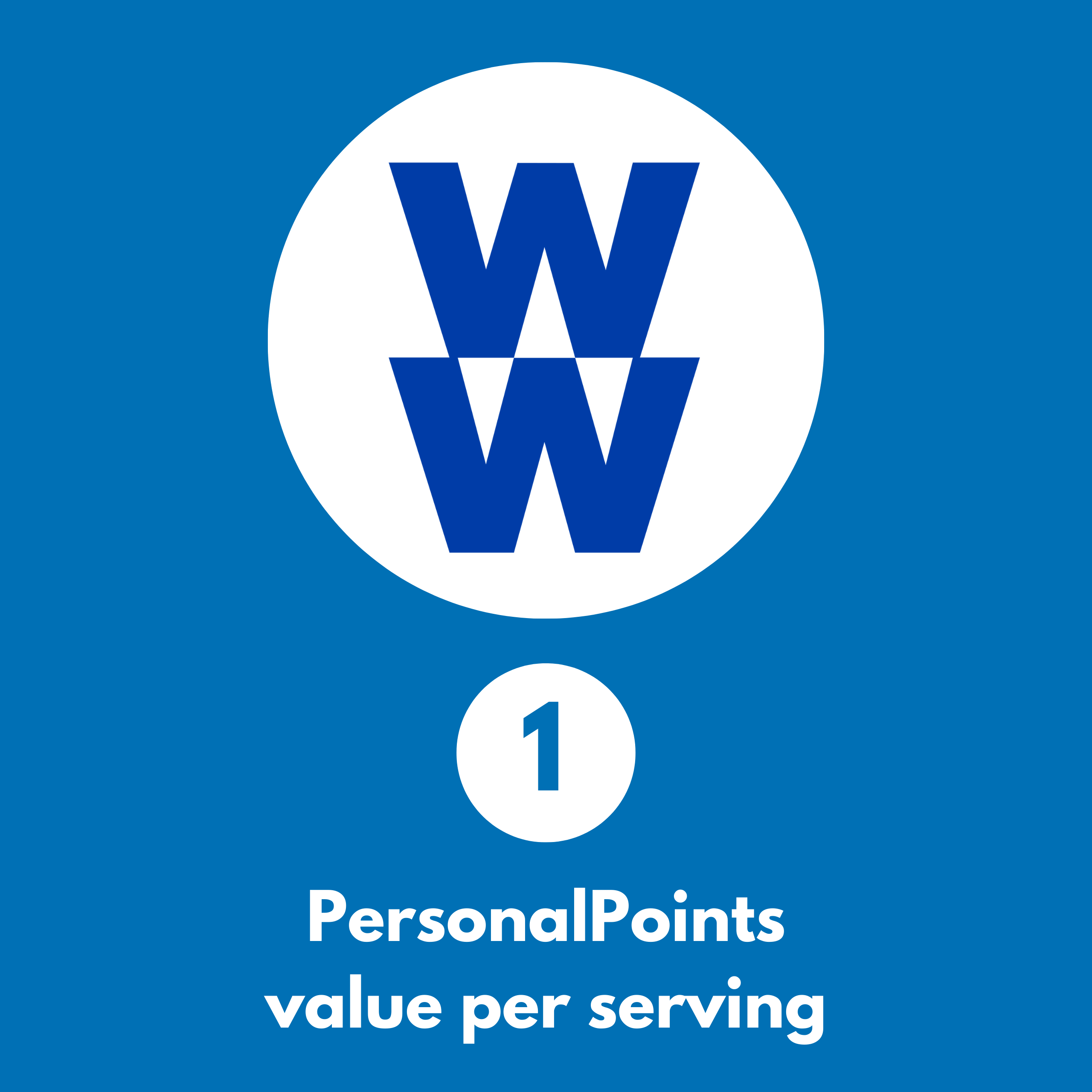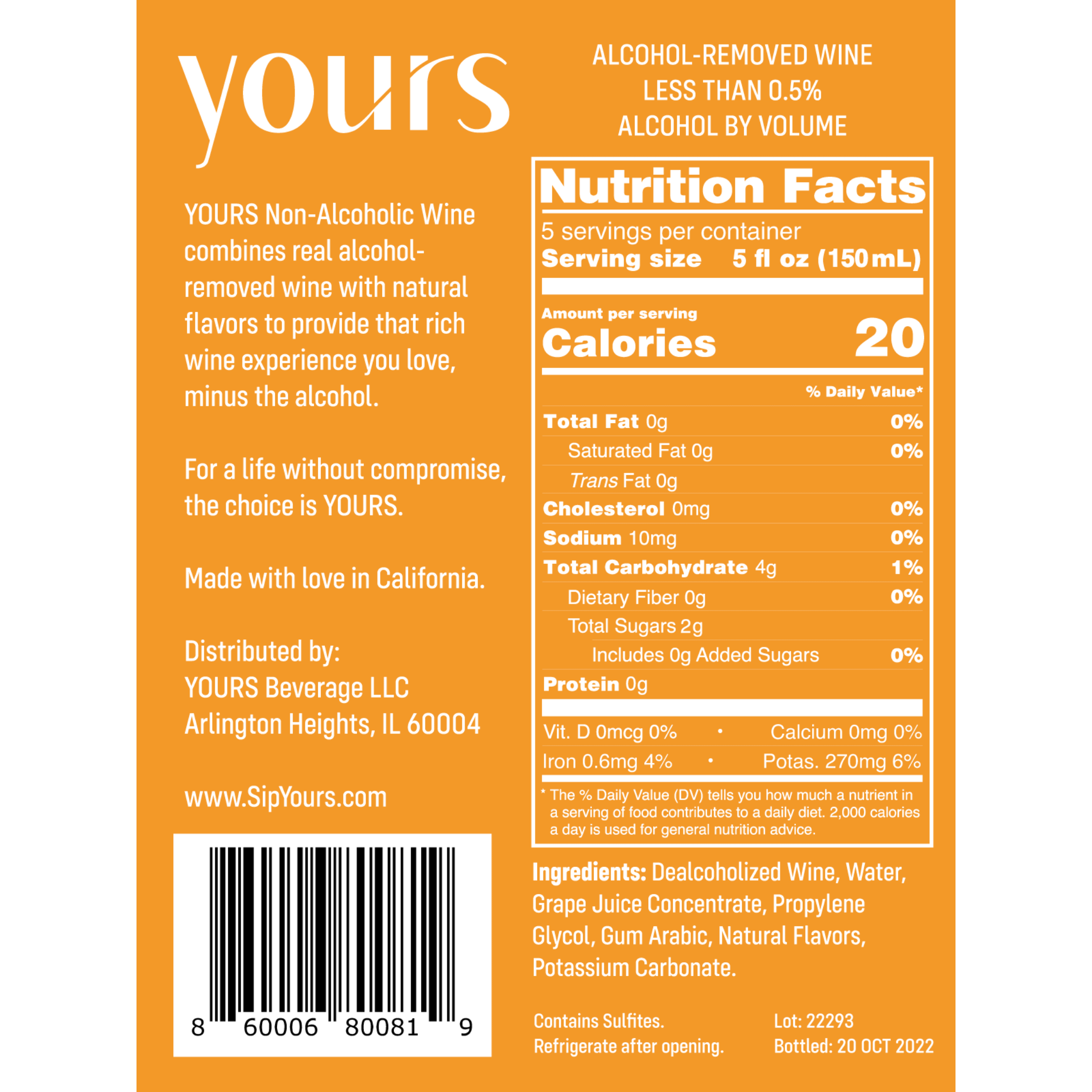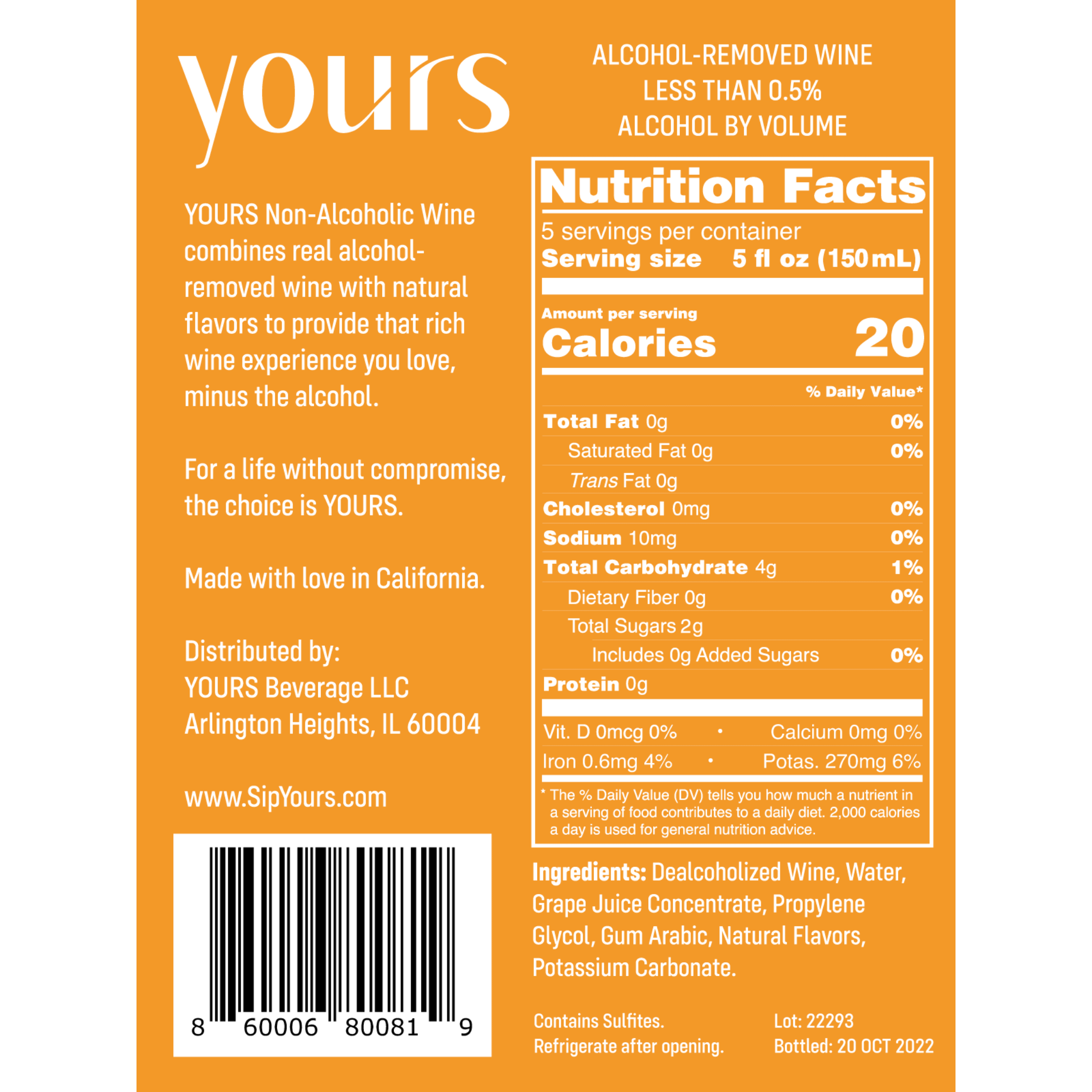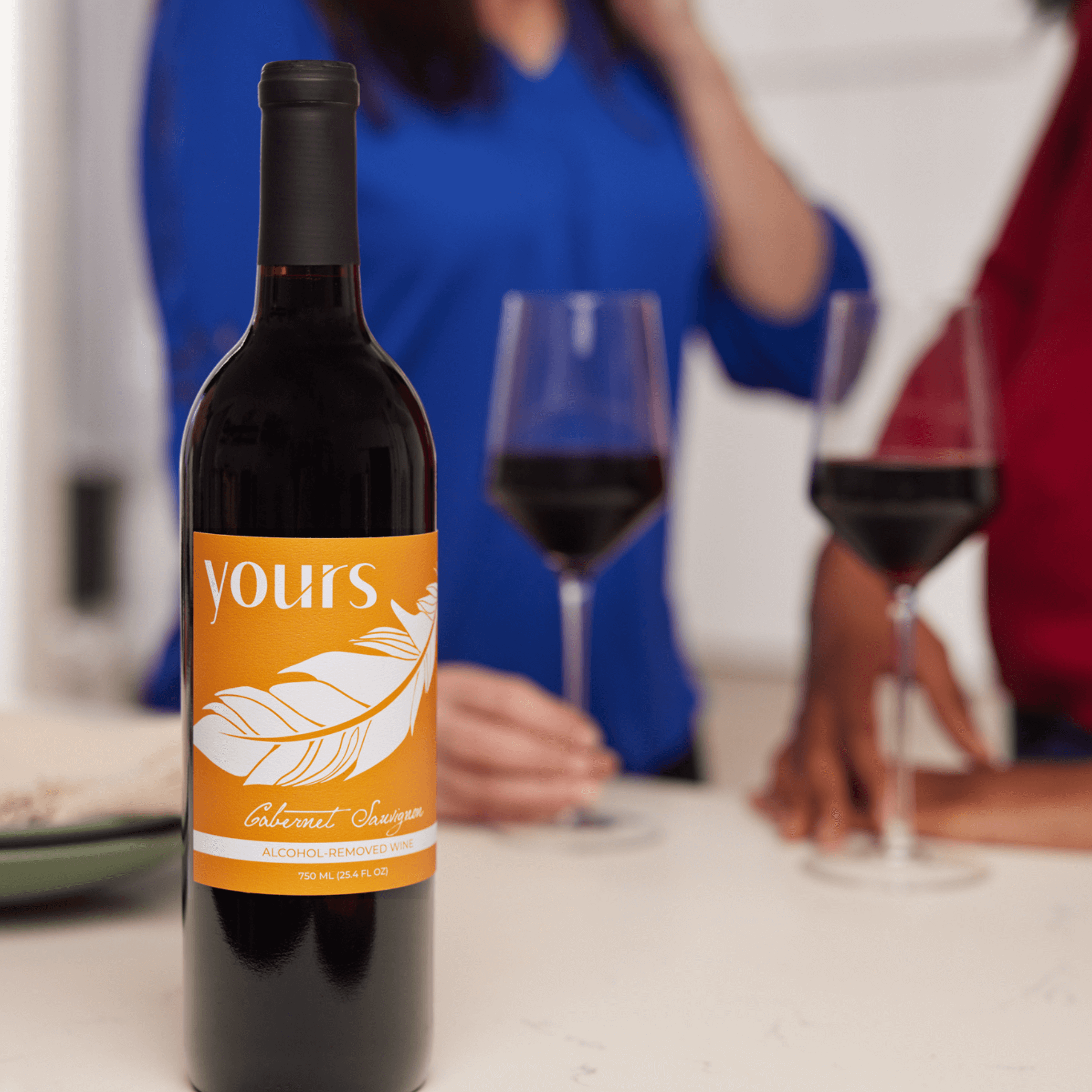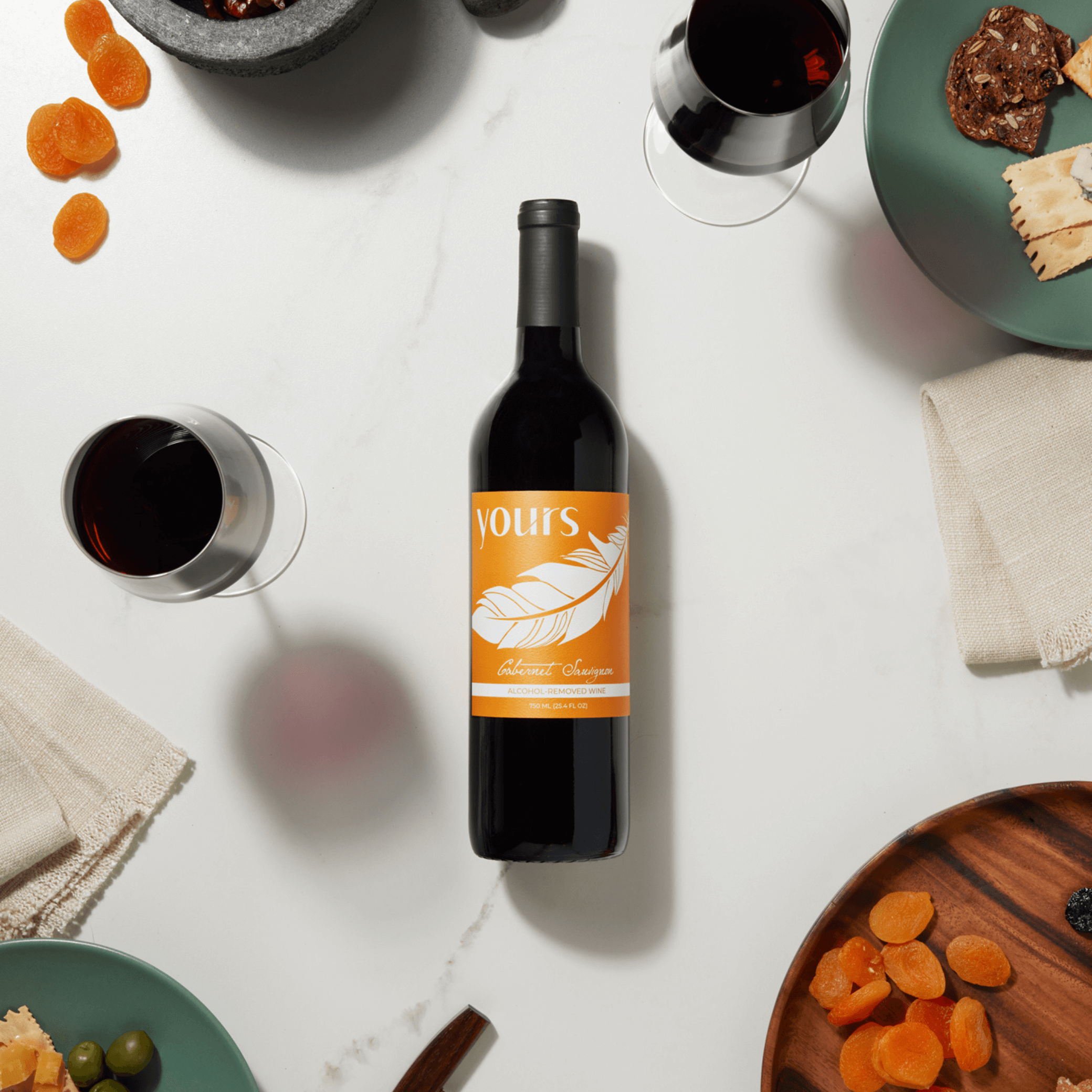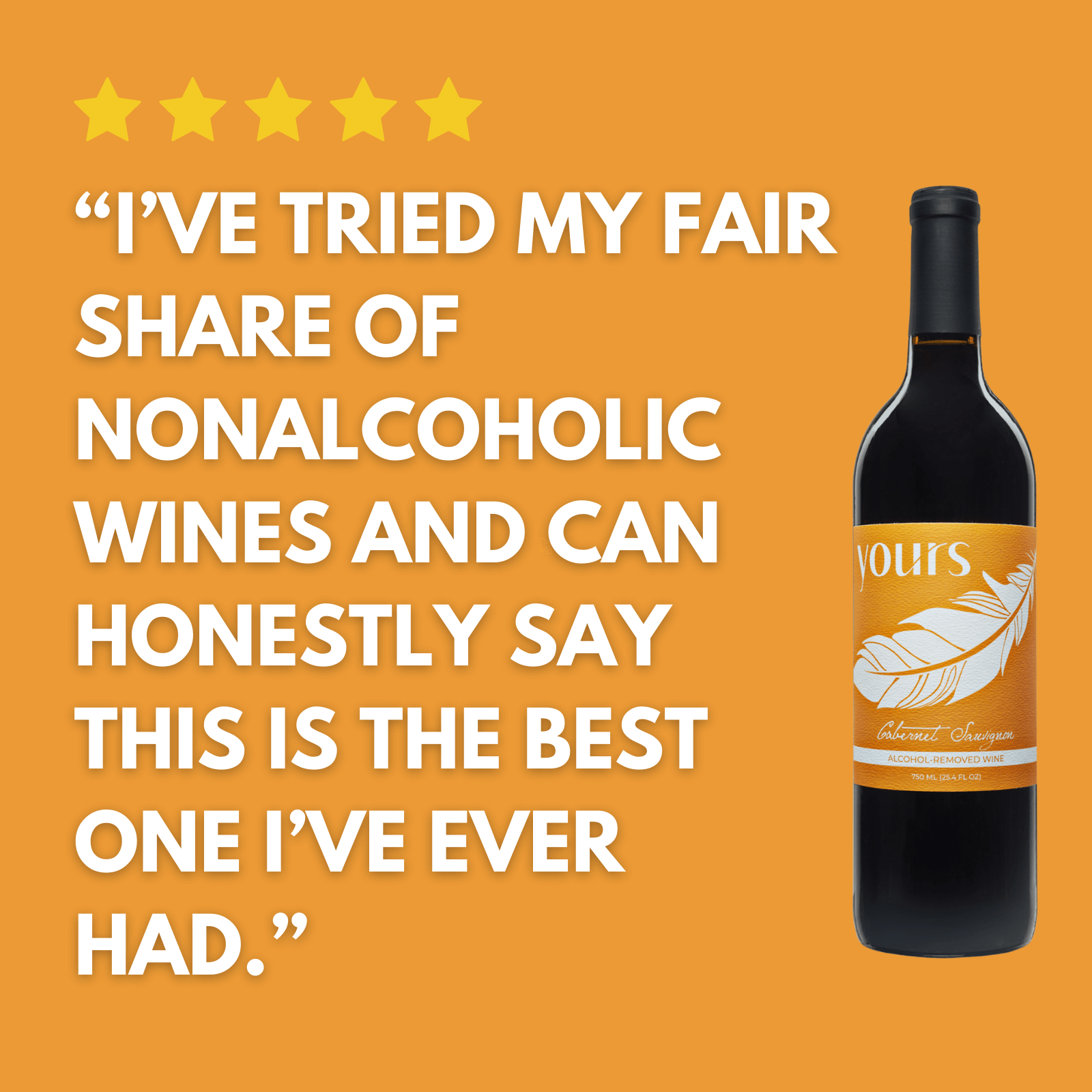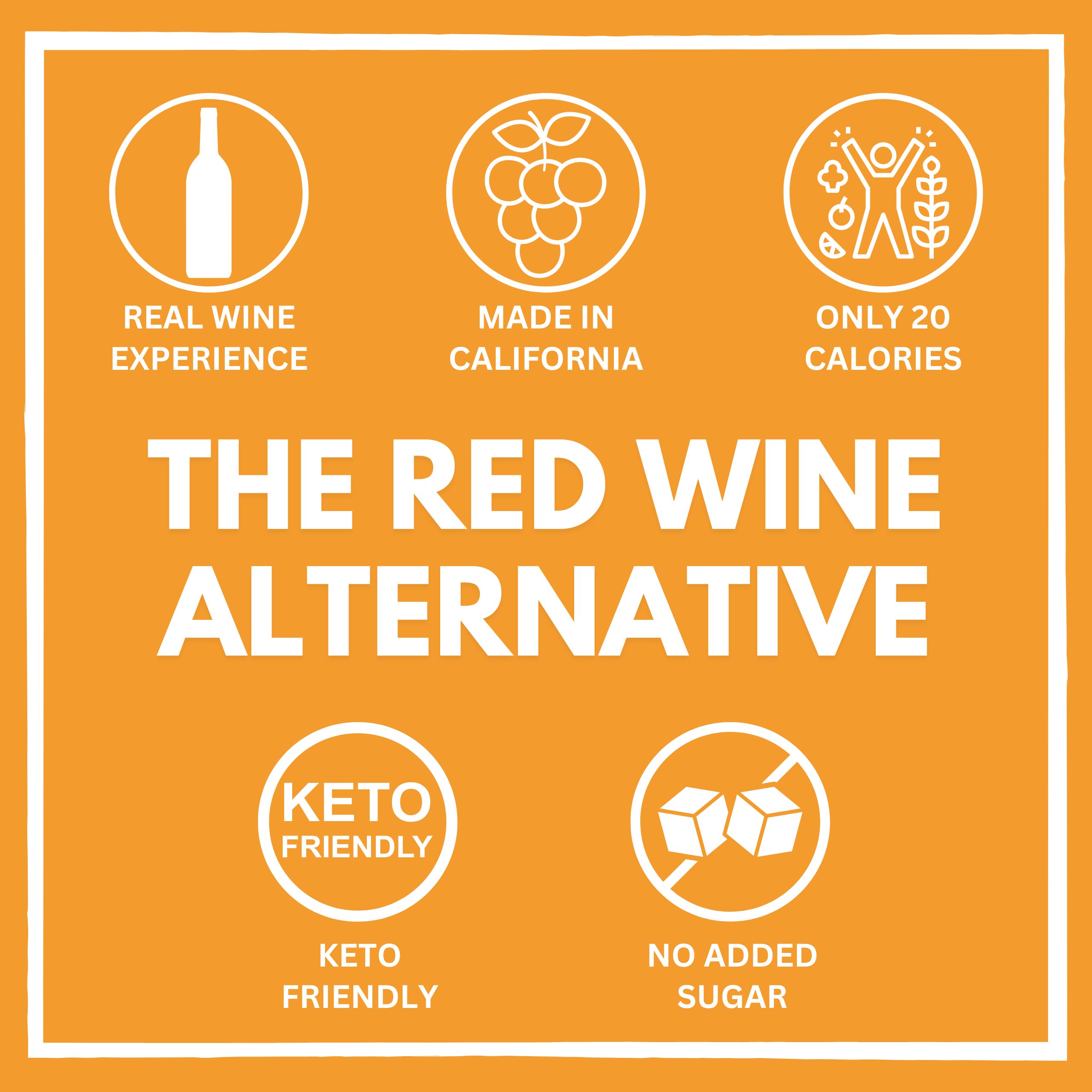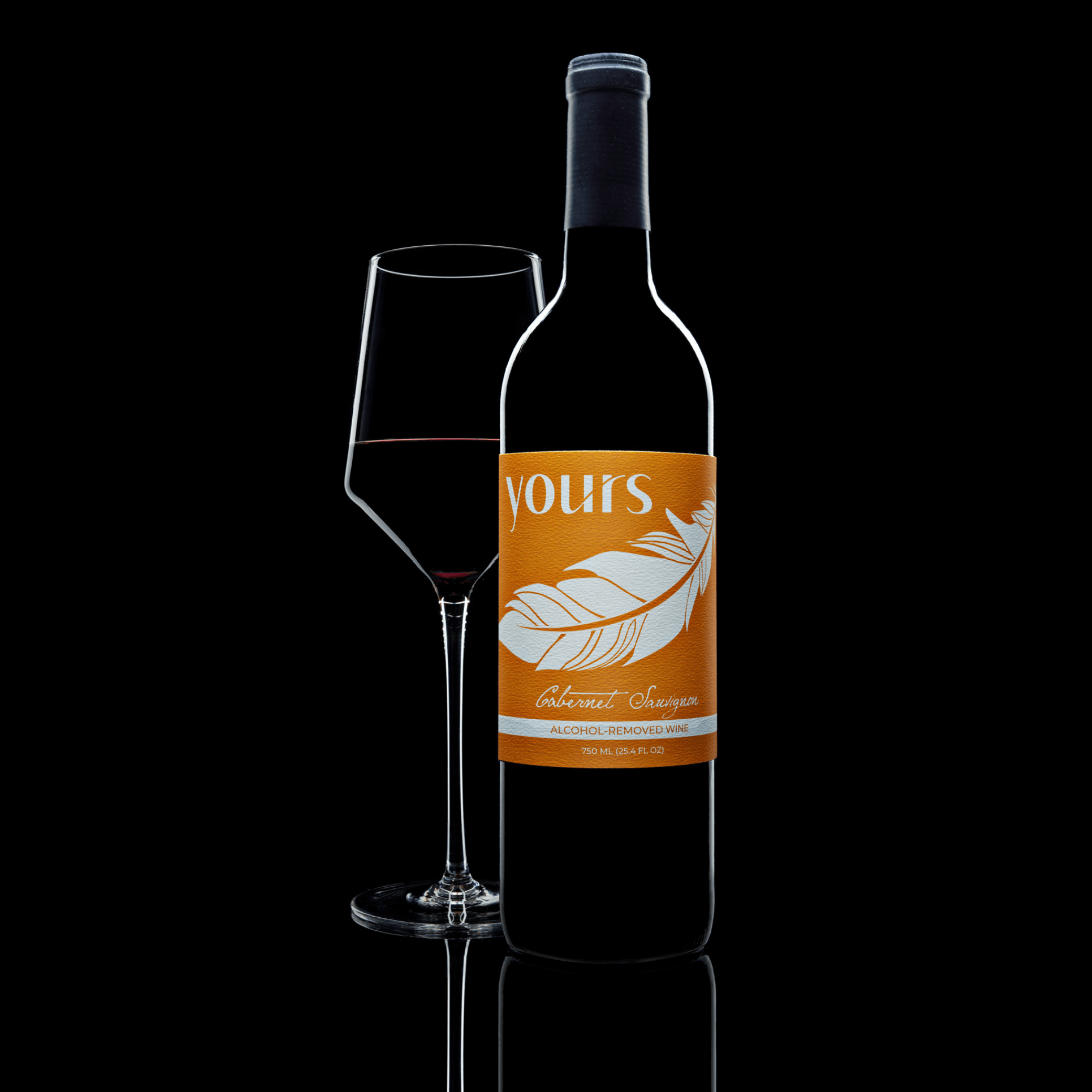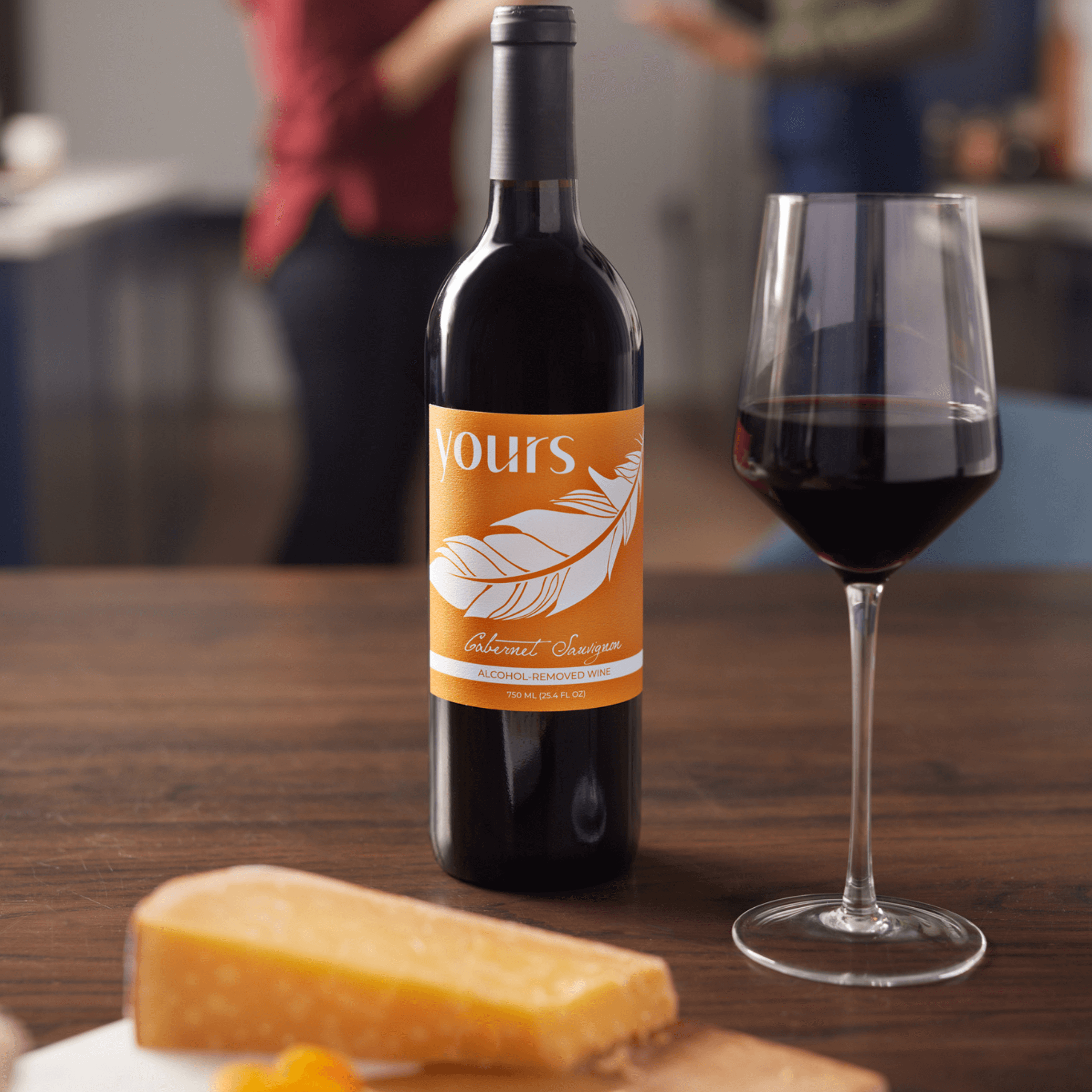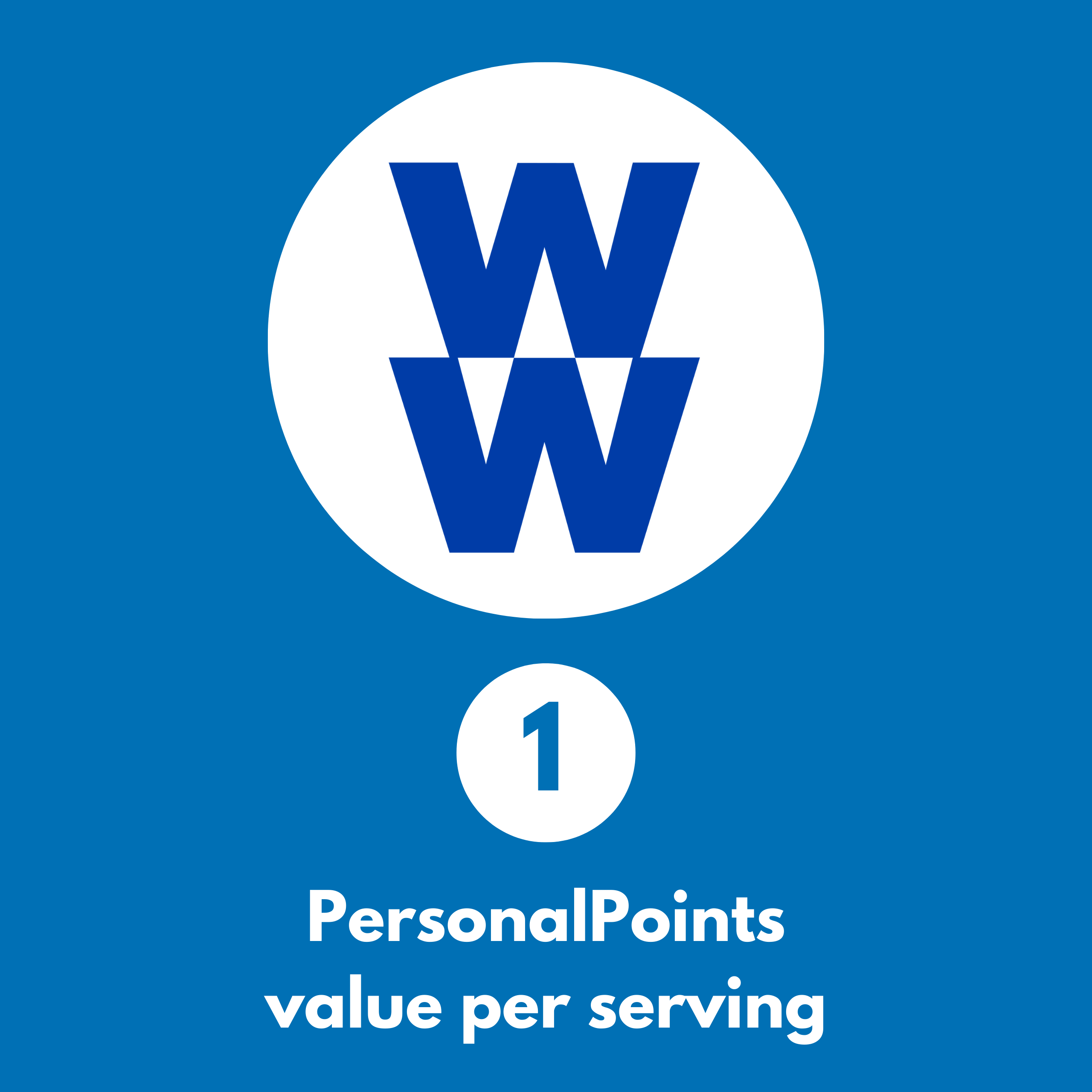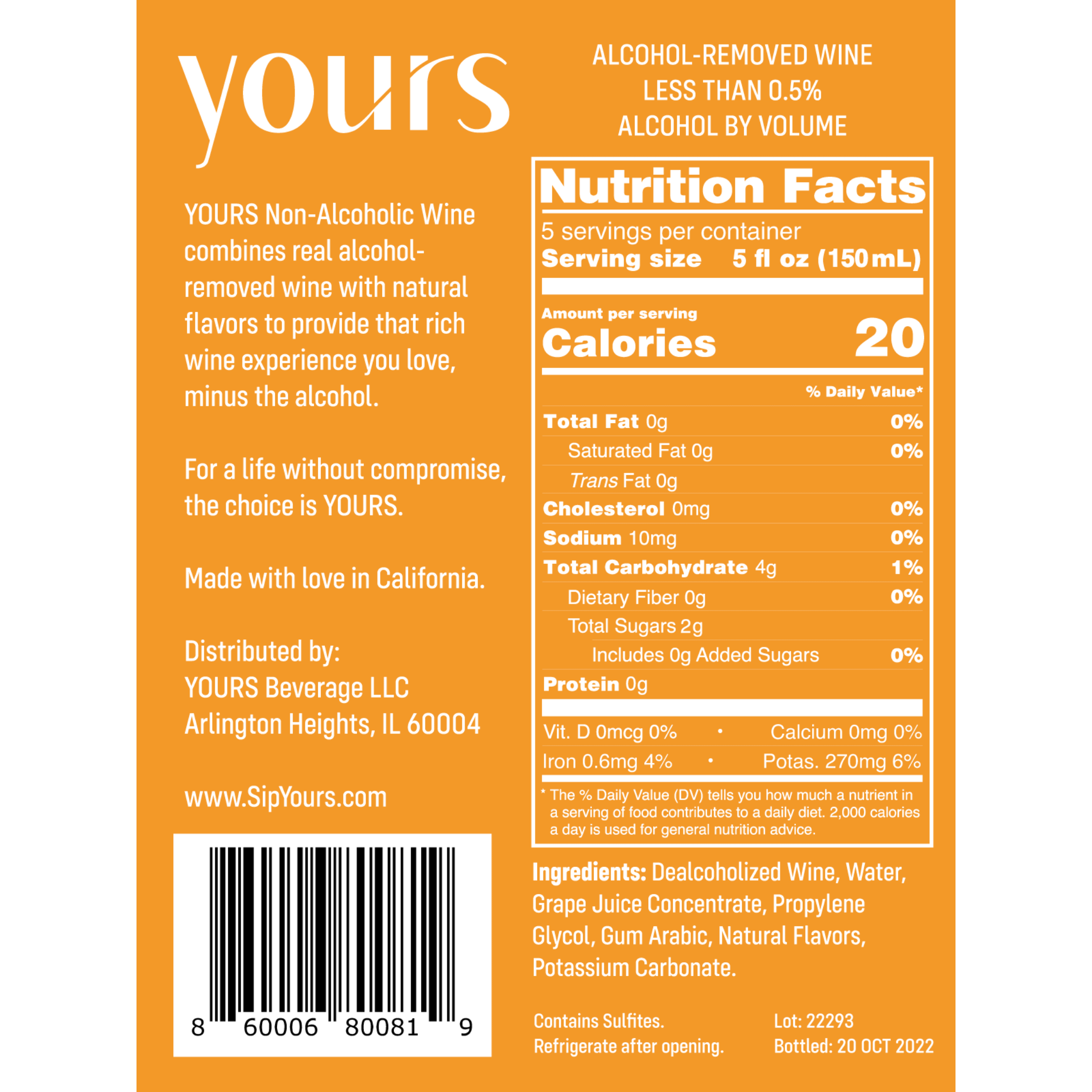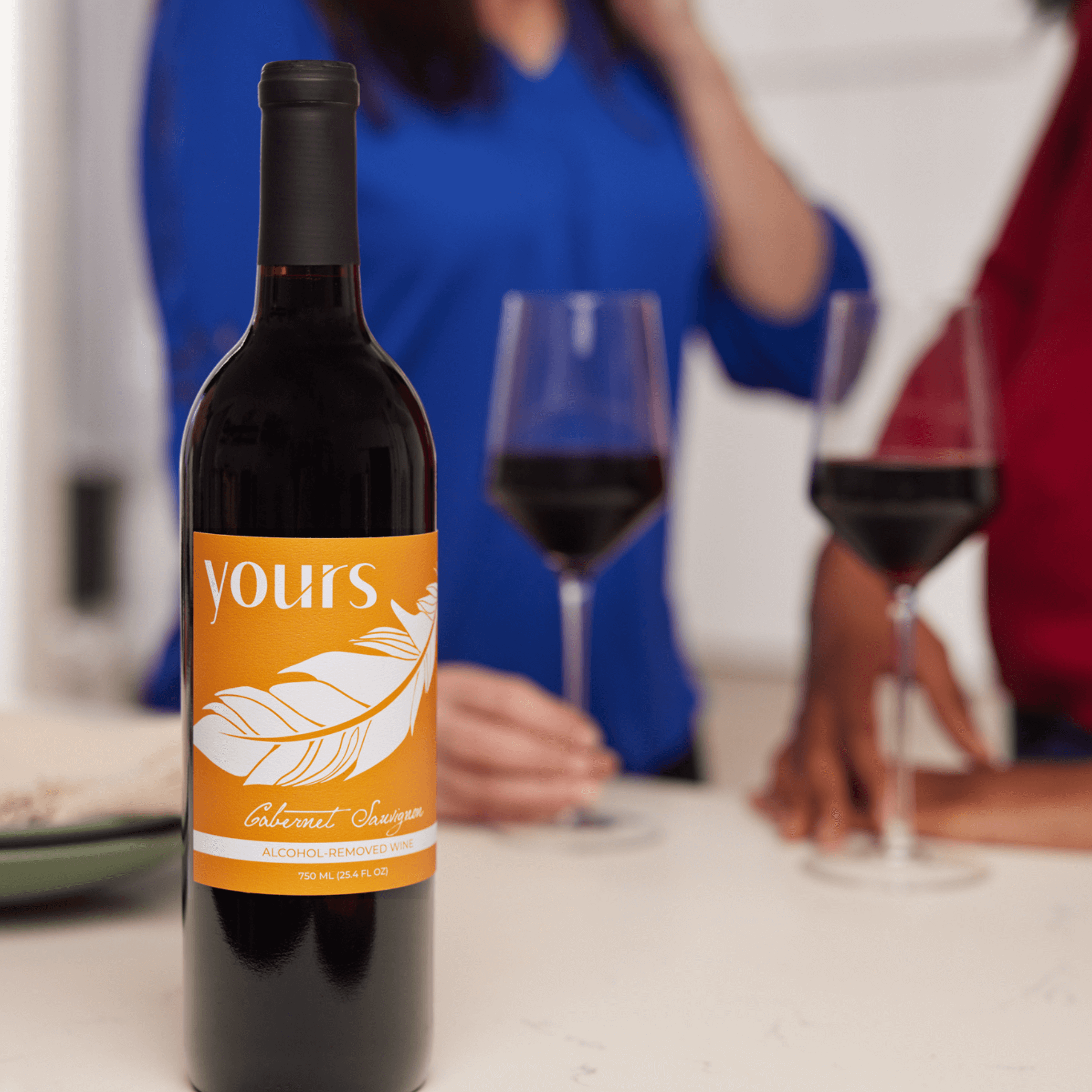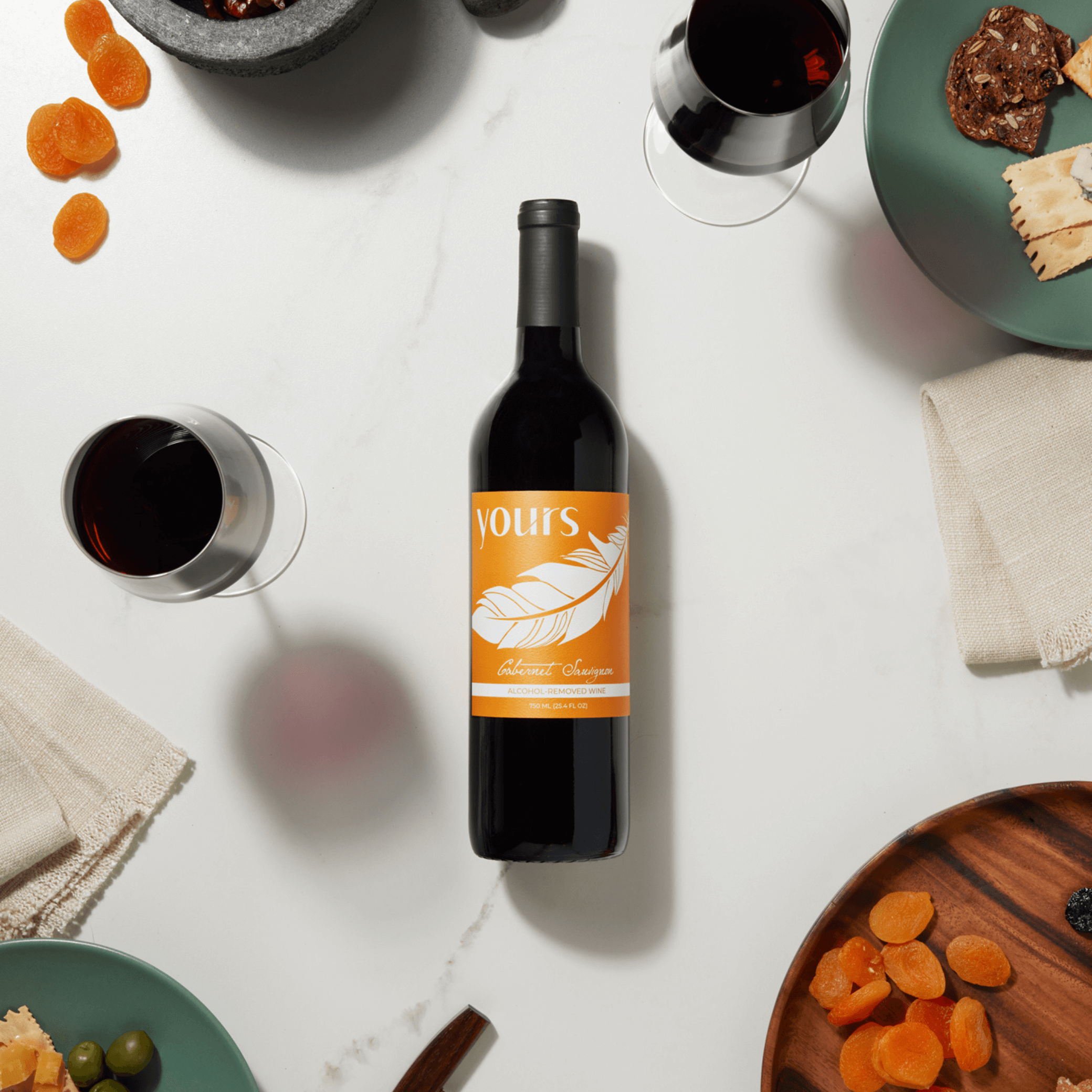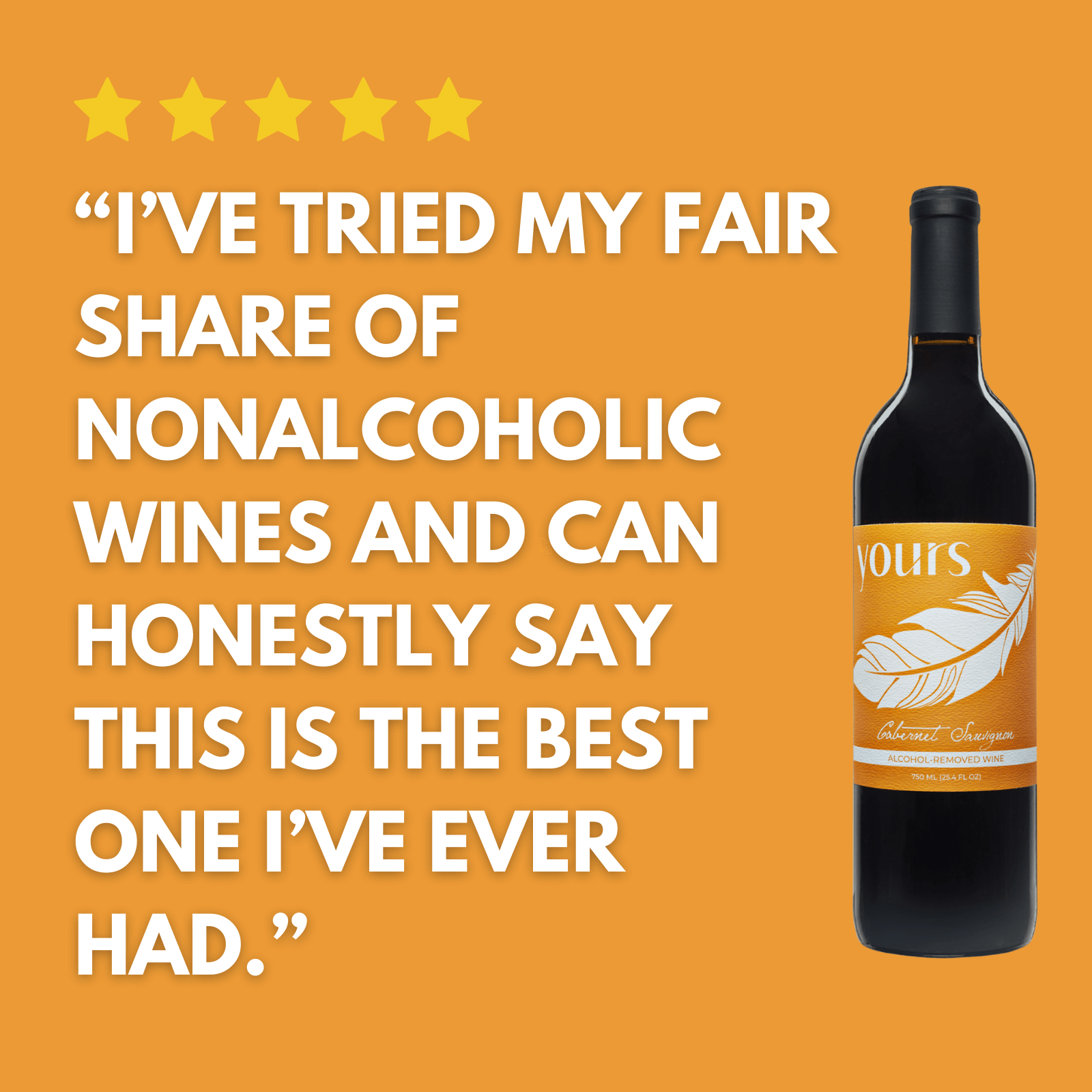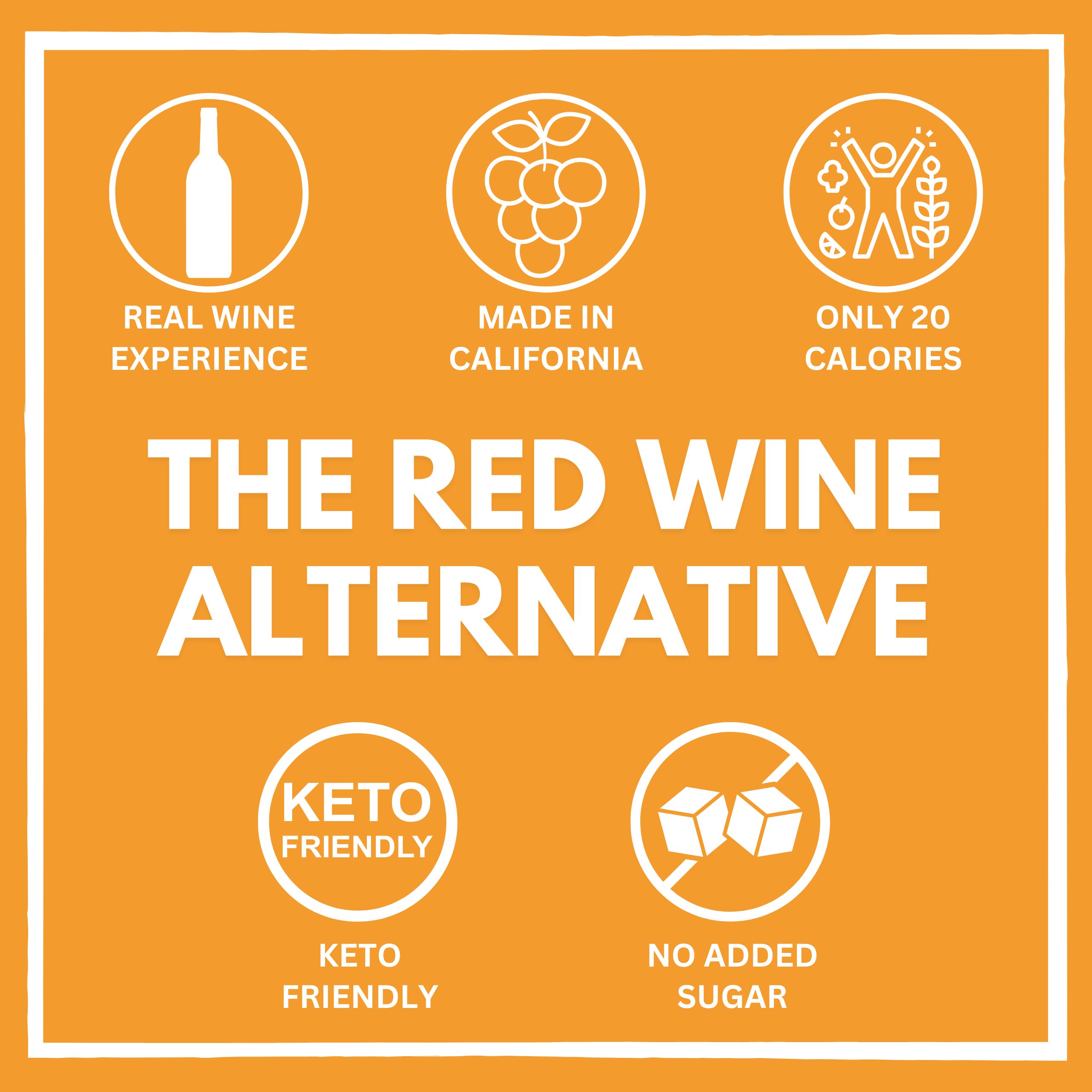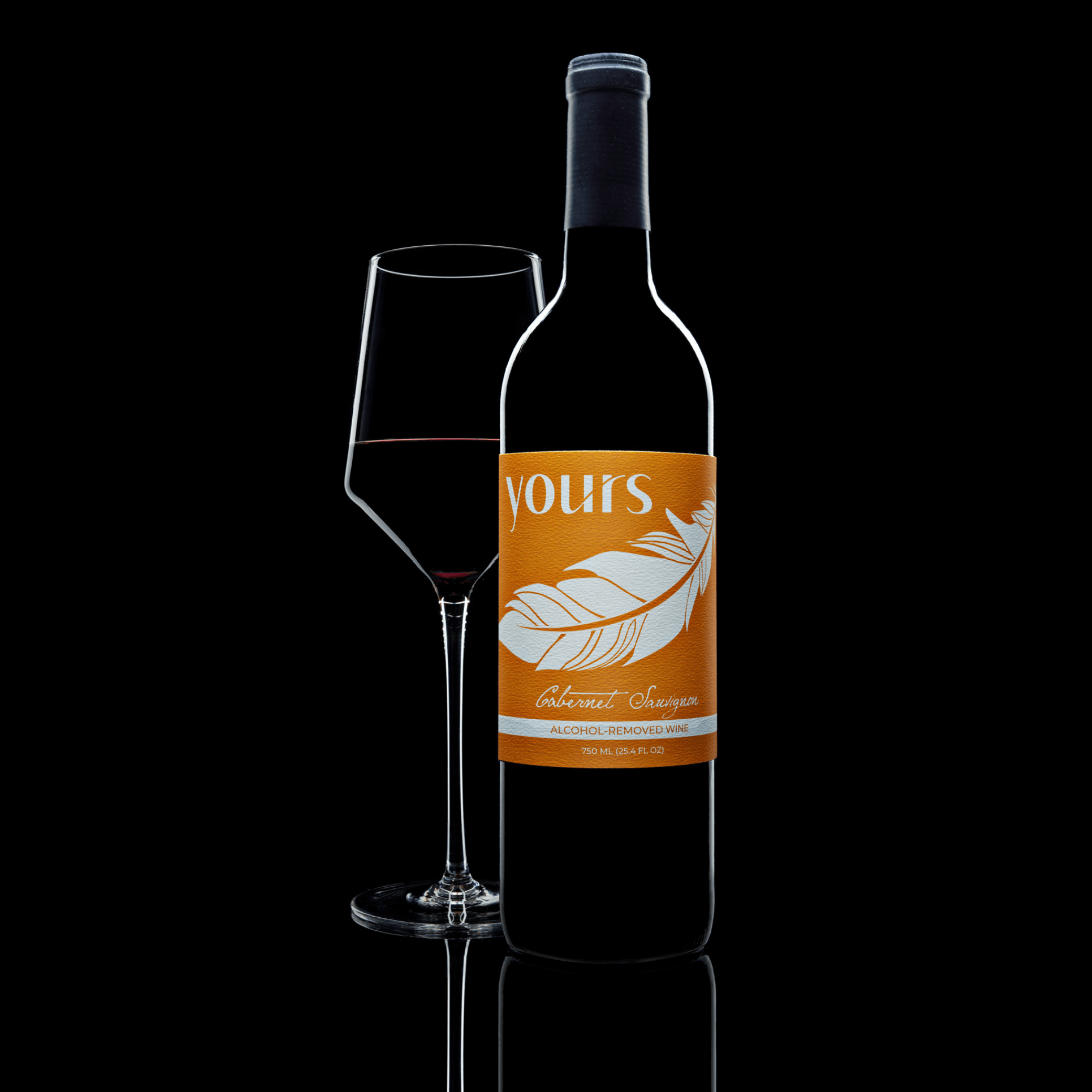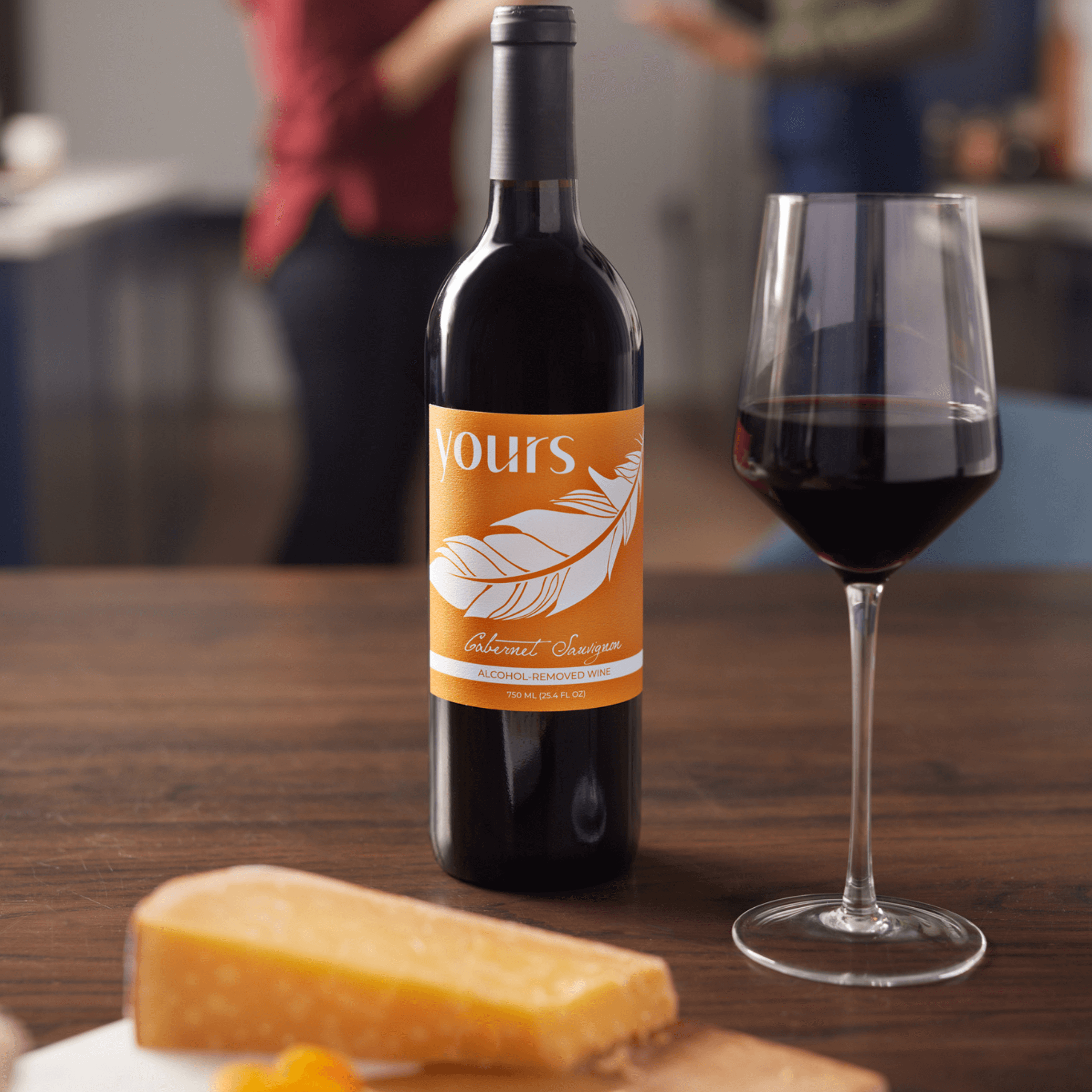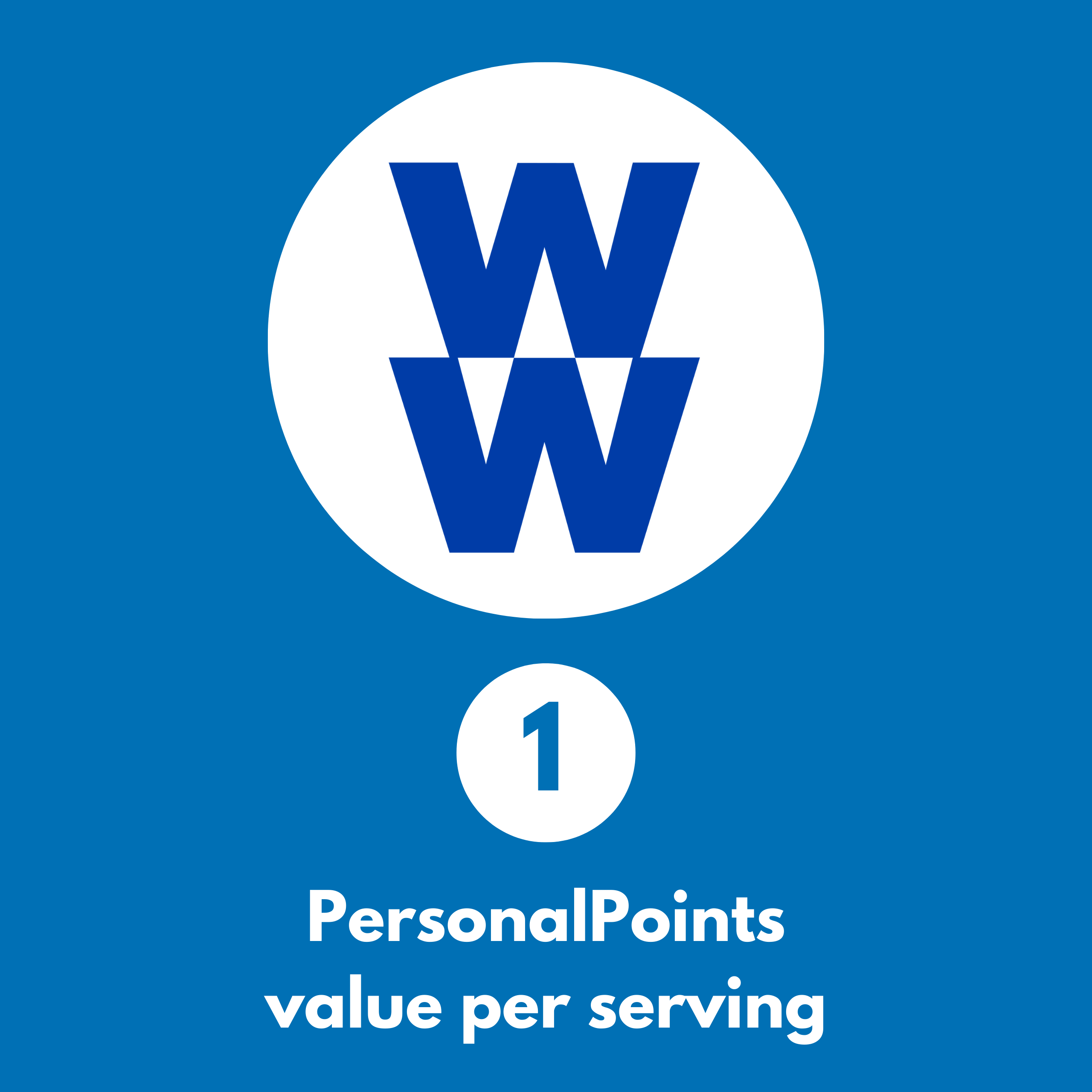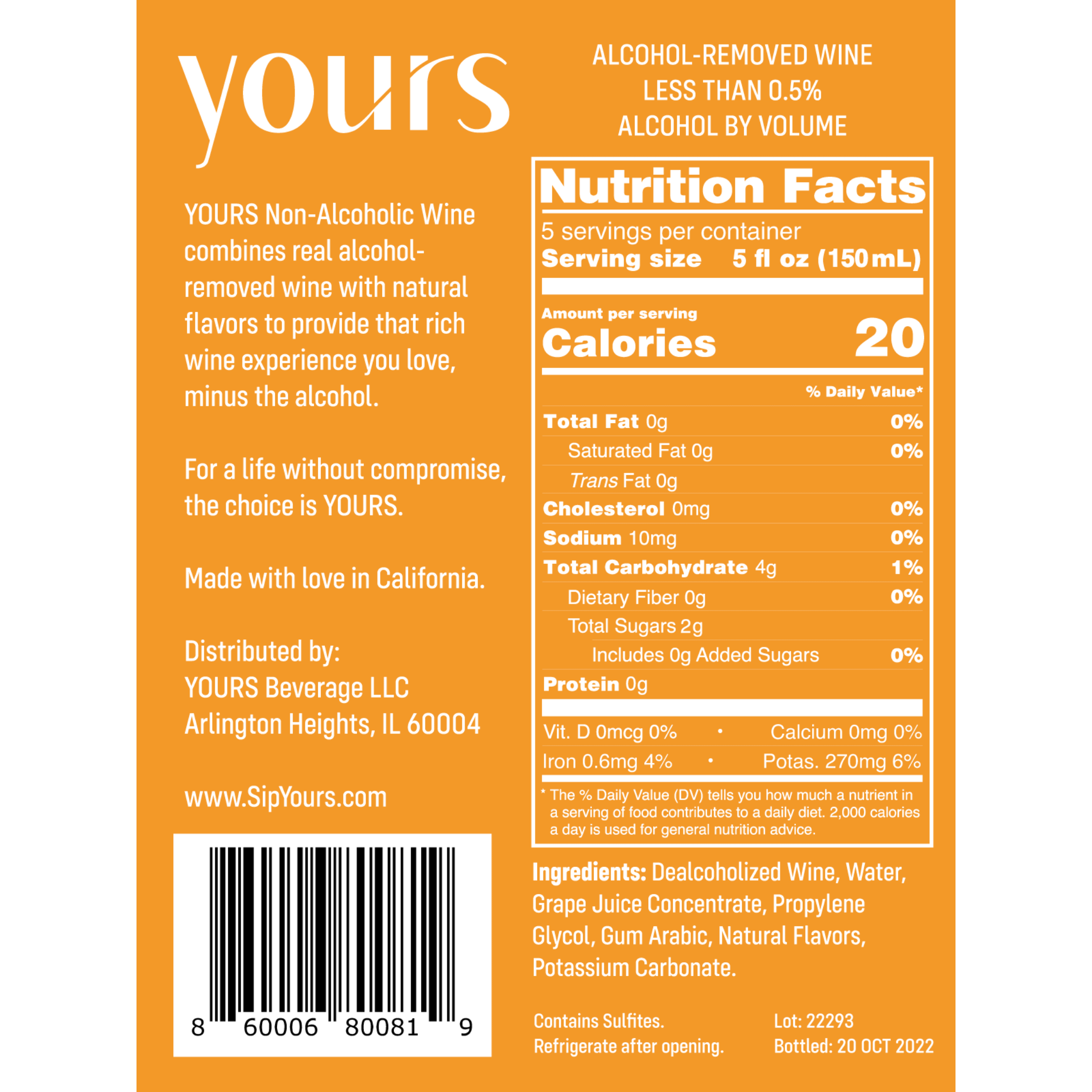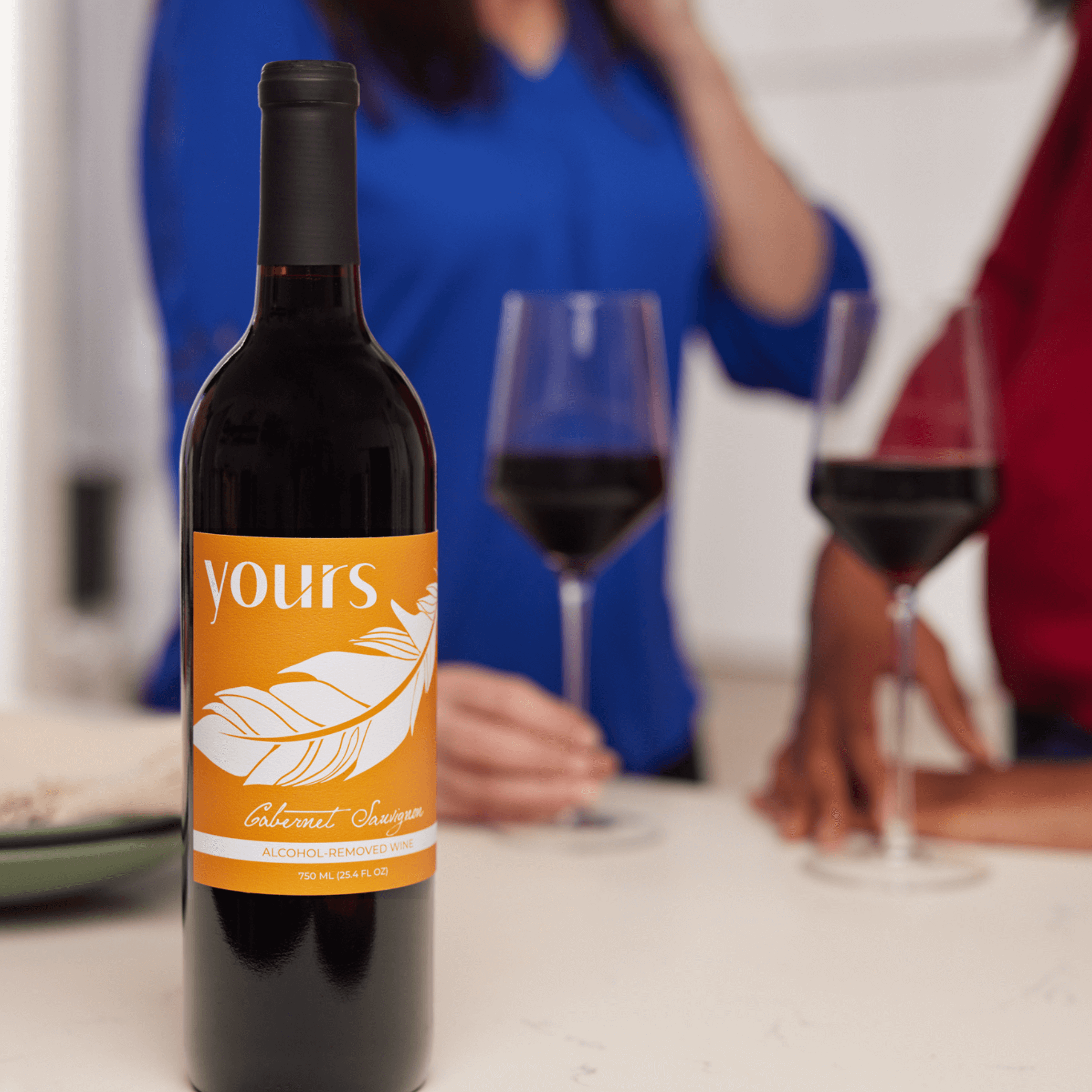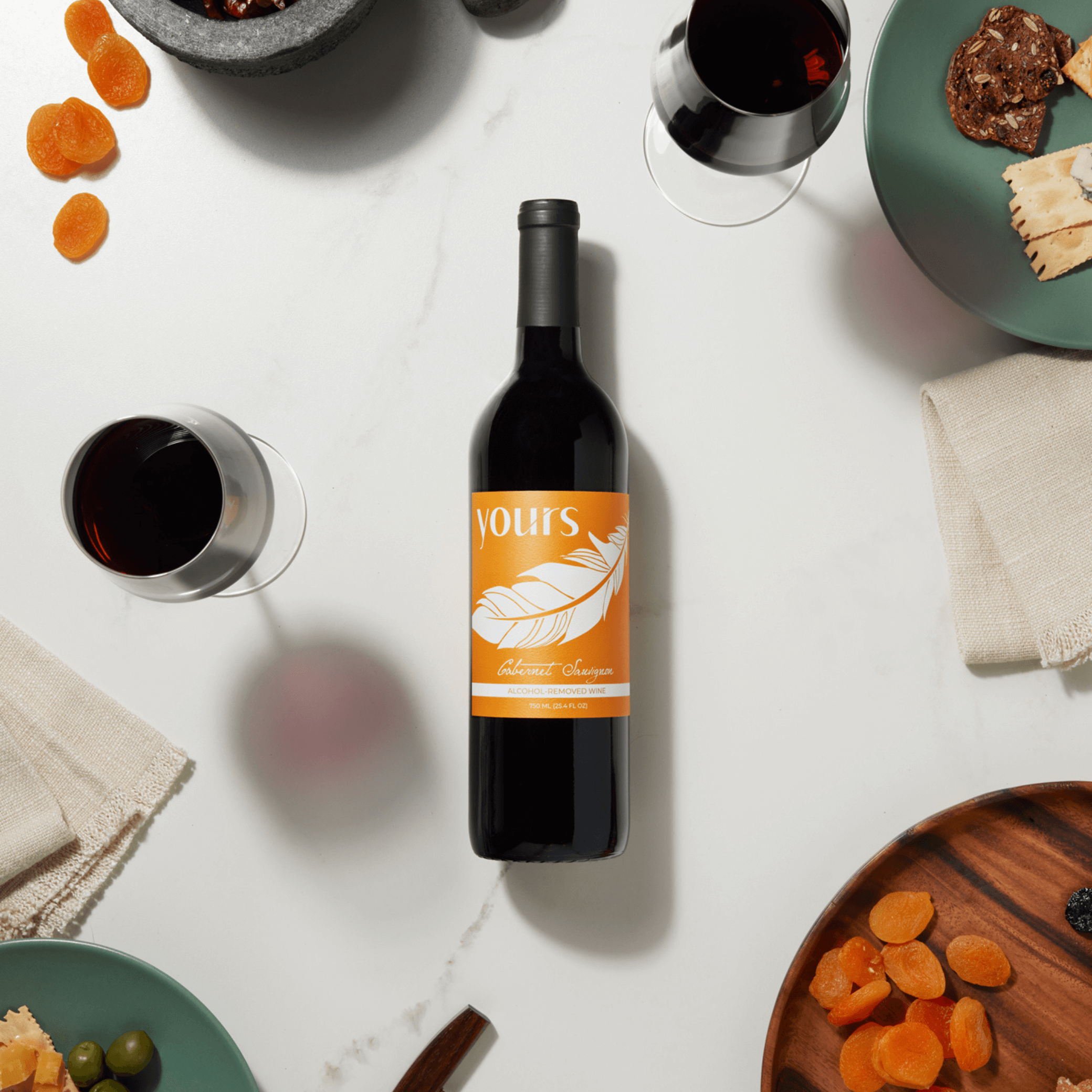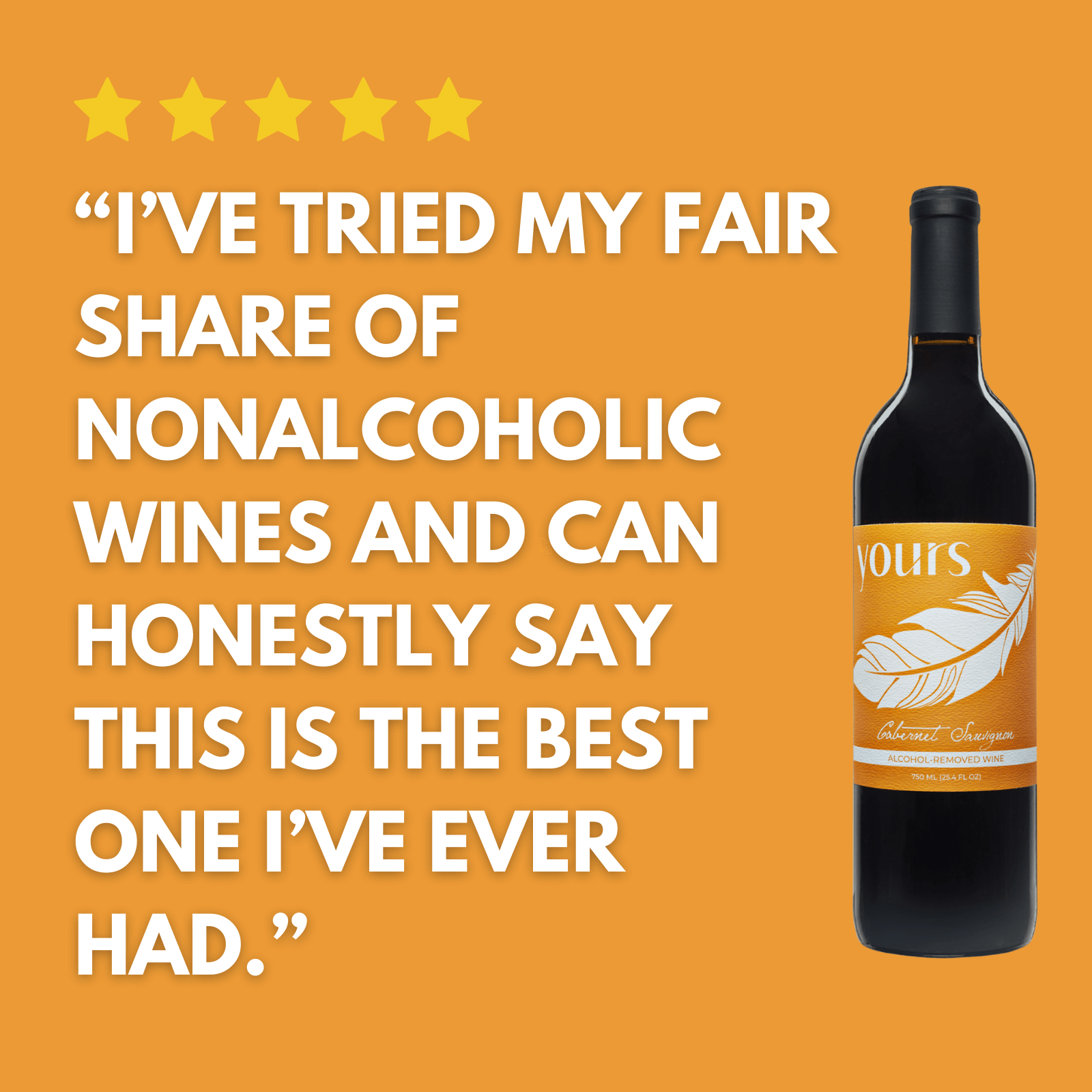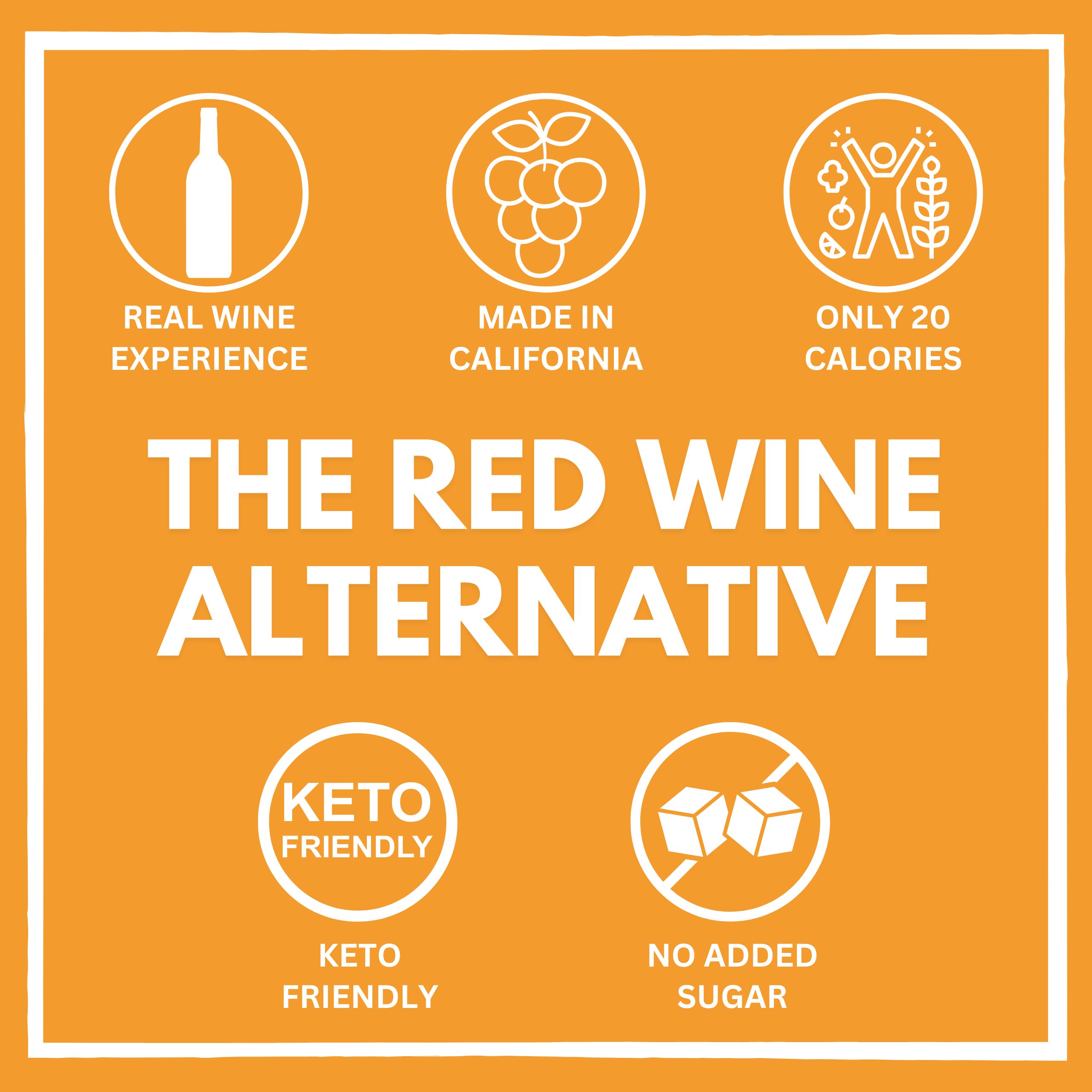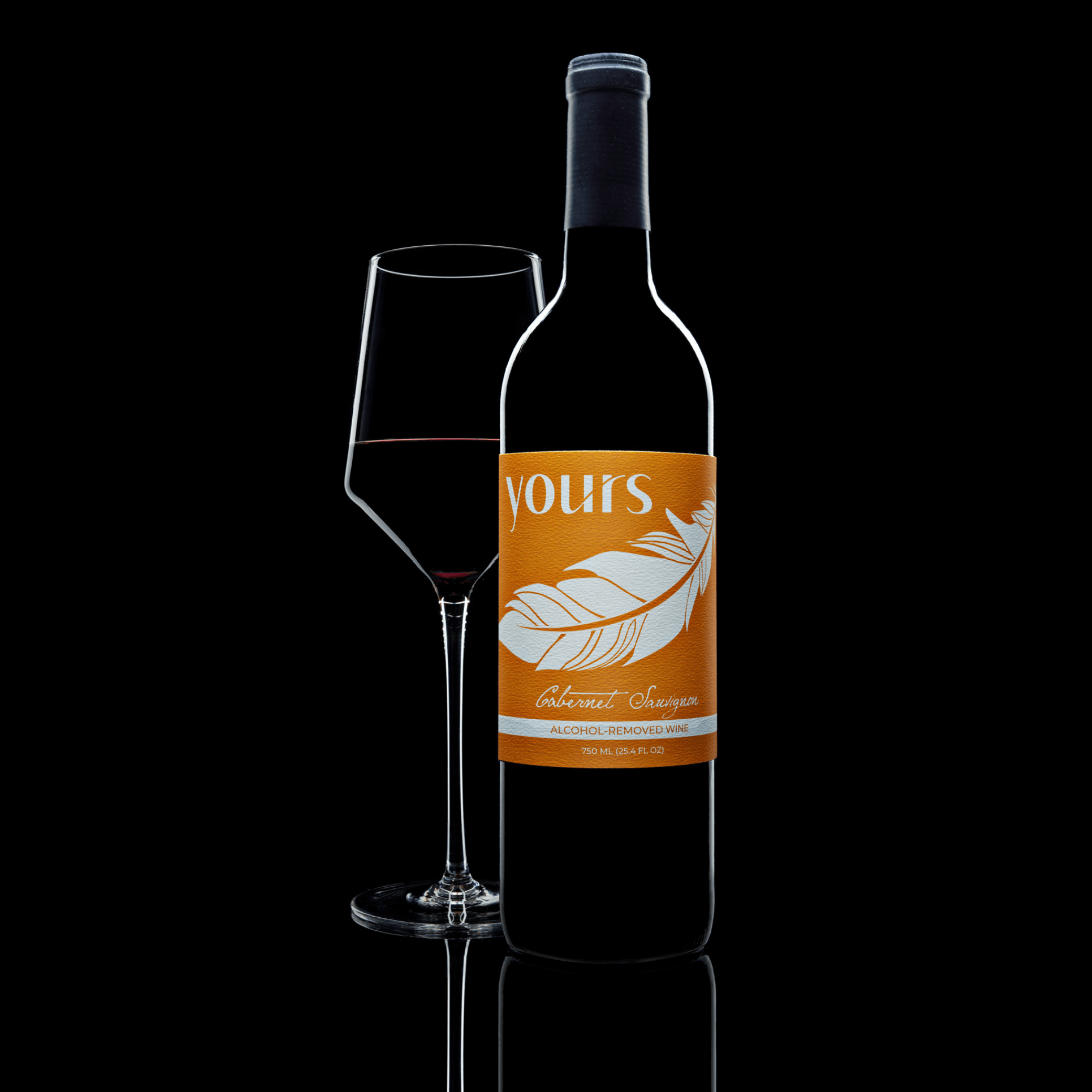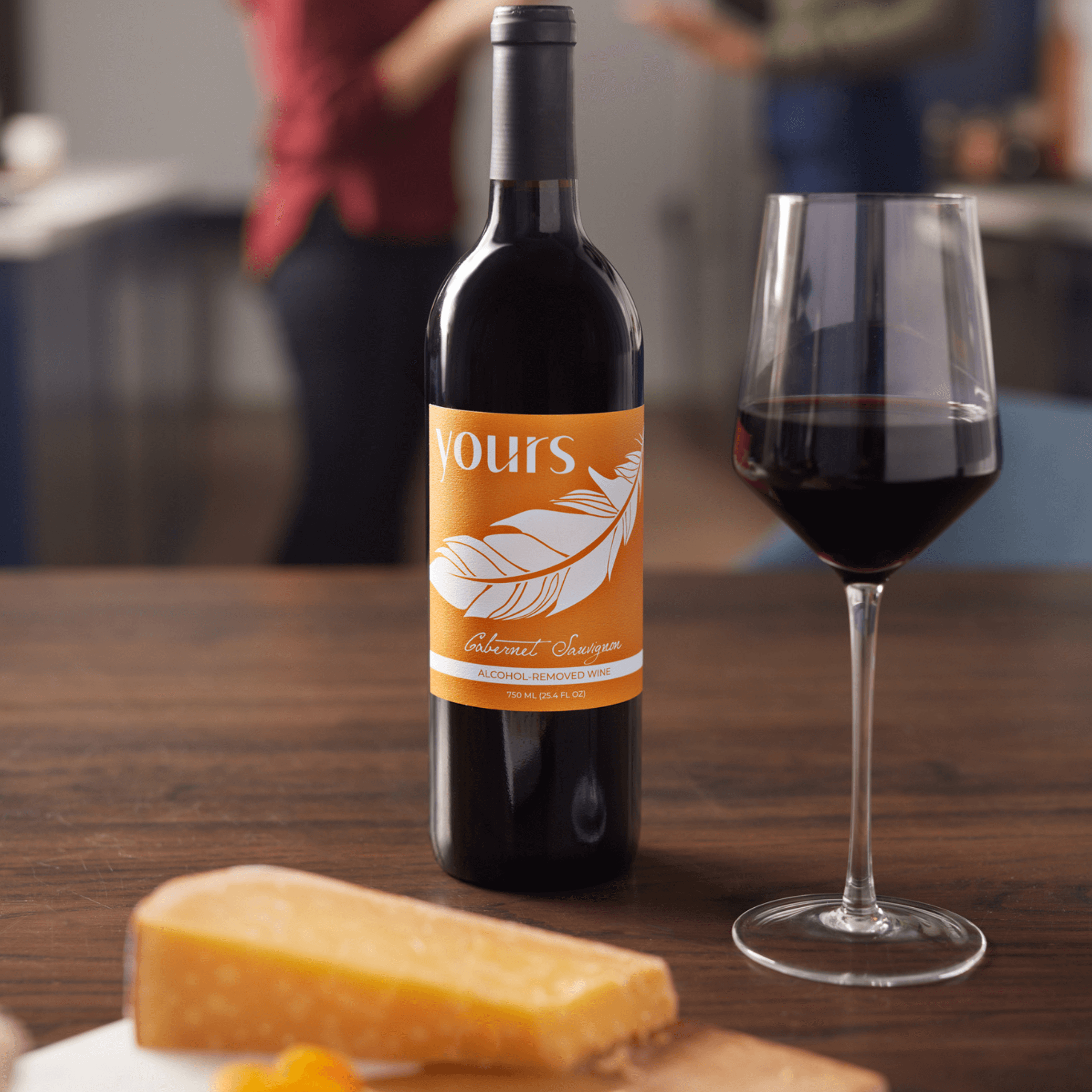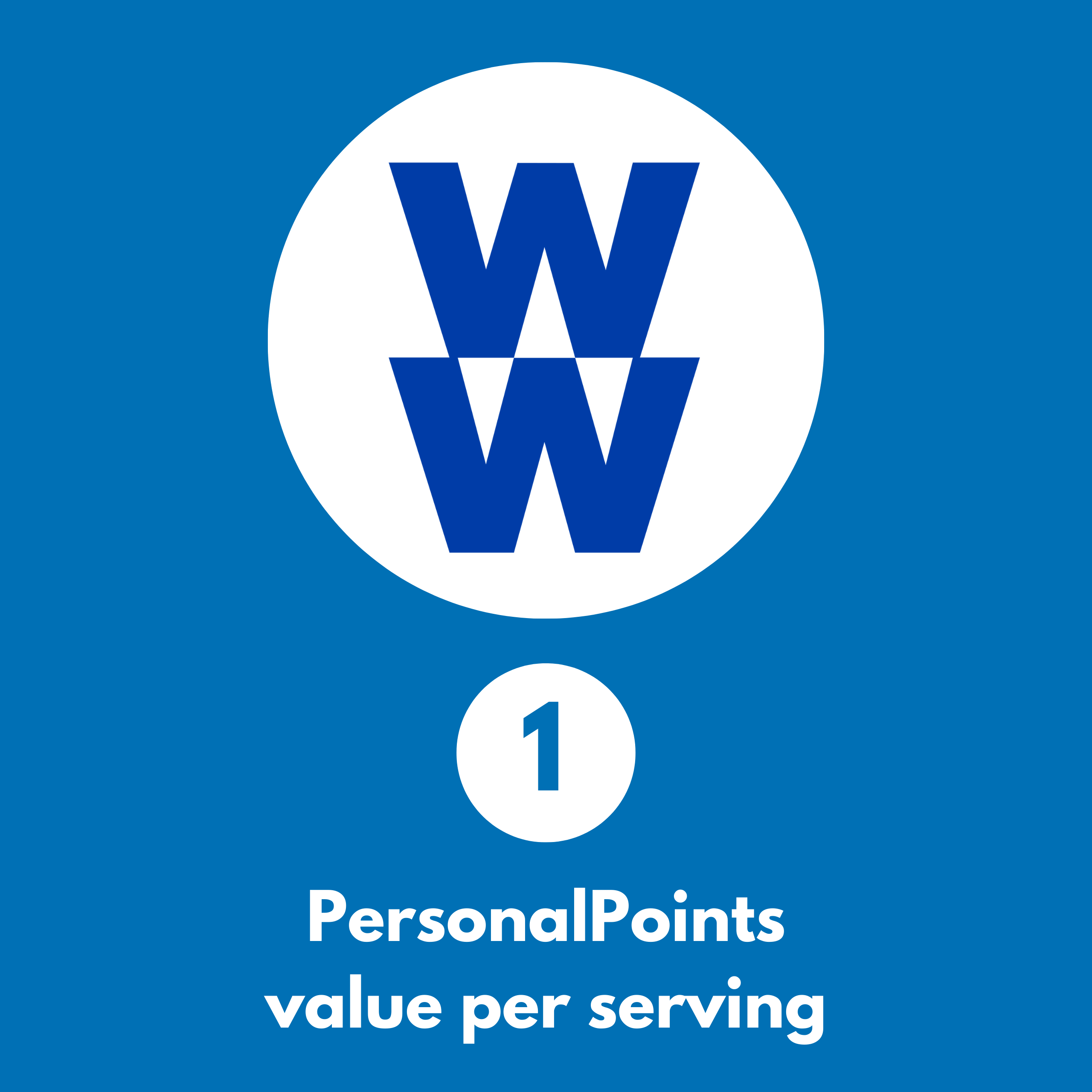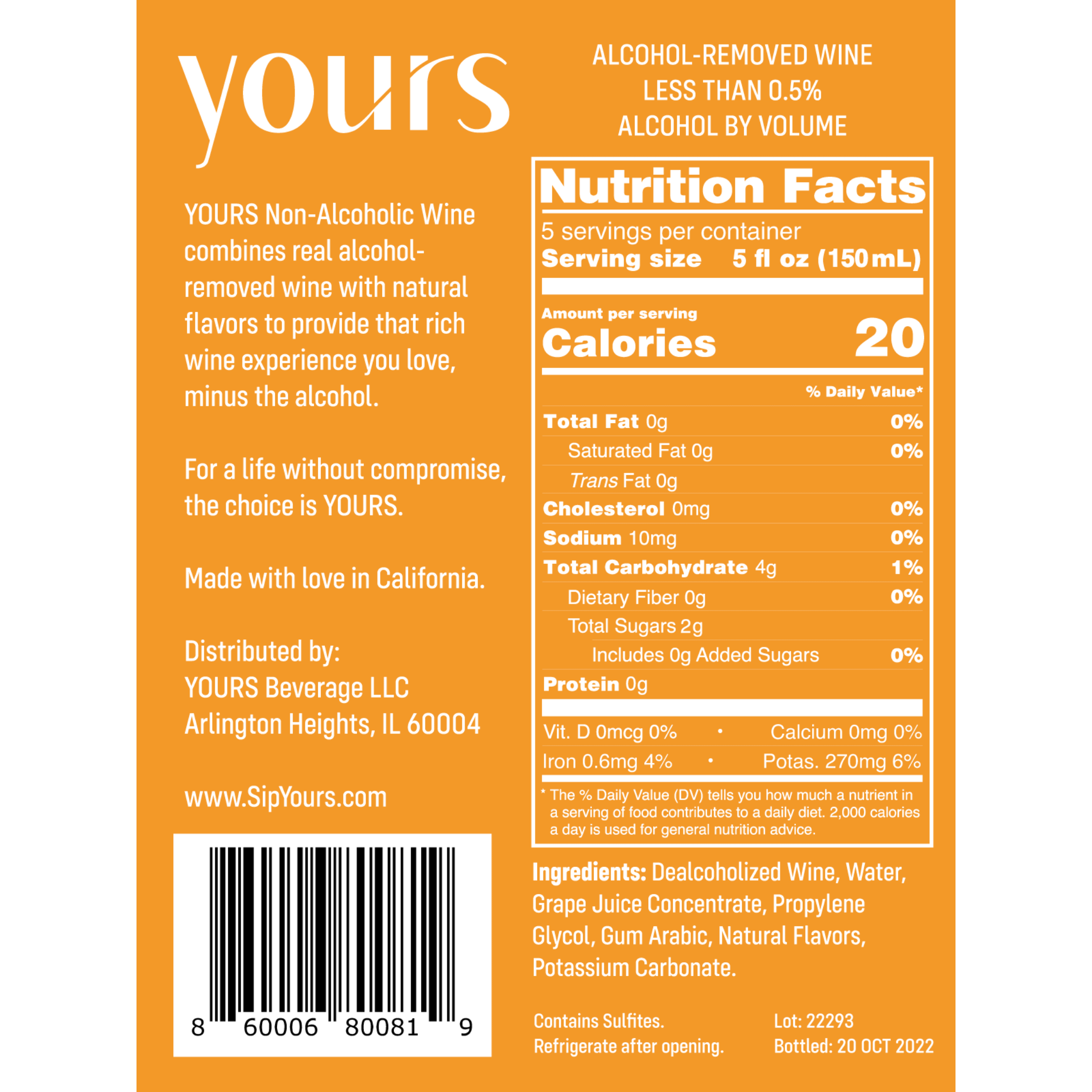 YOURS Non-Alcoholic Wine Small Batch California Cabernet Sauvignon
Here's what to expect when you swap your traditional glass of wine for a glass of YOURS:
Sleep Better
Feel More Focused
Have More Energy
Get More Done
Reduce Your Anxiety
Improve Your Mood
Improve Your Skin
Perhaps Even Shed a Few Pounds
How can one wine do all this? It can't. But YOURS isn't a wine. It's a commitment to a new, improved version of yourself. Whether it's temporary (hello, baby!) or permanent, you'll change once you start drinking YOURS. And change is good. 
While it may feel a little uncomfortable at first, our promise to you is that it will all be worth it. You just have to experience the YOURS difference for yourself.
The Wine
YOURS is everything you love about Cabernet Sauvignon, without the mornings you hate.
There's something special about Cabernet Sauvignon. The color. The aroma. The weight. Nothing quite feels like that first sip, where troubles float away and a smile takes hold. It's quite literally perfection. 
But for those of us looking to reduce or eliminate alcohol from our lives, the beauty of Cabernet Sauvignon has been ripped away.
That is, until now...
YOURS Non-Alcoholic California Cabernet Sauvignon combines world-famous California Cabernet Sauvignon Wine with a sommelier-selected blend of natural flavors and ingredients to create the world's most delicious alcohol-free cab. 

With YOURS Non-Alcoholic Cabernet, you can still have that wine experience you know and love, just without the alcohol. Keep the flavor, ditch the poison.
But don't just take our word for it. Here's what real YOURS customers have said about our Cabernet Sauvignon:
"I've tried my fair share of nonalcoholic wines and can honestly say this is the best one I've ever had. This nonalcoholic Cabernet Sauvignon has depth of flavor- something that most nonalcoholic wines lack." - Roshani

"I have sampled numerous nonalcoholic Cabernets. YOURS is one of the best." -Patricia
Why No Alcohol?
We're not anti-alcohol. But with only one shot at this life, we believe in doing everything we can to live our best one. And there's a lot to be gained when you reduce or remove alcohol, including:

Improved Sleep
Better Energy
Healthier Skin
Enhanced Mood
Reduced Anxiety
Of course, no two people have the same experience when they take alcohol out of the equation. But isn't it worth a try?
The Taste
California Cabernet has a big reputation. So for this non-alcoholic wine, we worked with some of the finest winemakers and sommeliers in California to ensure we nailed the flavor and experience. 
It took us 26 tries to get the recipe right. But if early feedback from our customers is any indication, our dream team of wine experts hit a home run. 
Pouring a gorgeous shade of plum, YOURS Non-Alcoholic Cabernet Sauvignon comes to life in your glass, with aroma of juicy grapes, blackberries, and black currants, along with fresh-ground pepper, spice, and clove. 
On the tongue, this alcohol-free cabernet boasts a complex yet approachable blend of flavors, including: 
Black Cherry

Blackberry

Black Currant

Anise

Green Bell Pepper

Oak

Fresh Ground Peppercorns
YOURS Cabernet Sauvignon is rich, dry, and free from the lingering sweetness that dominates most NA wines on the market. 
The Experience
While we're certain you'll love the taste, YOURS Non-Alcoholic Cabernet Sauvignon is about more than just the flavor. It's about the experience. That proverbial weight lifted off your shoulders as you take that first sip of wine after a long day. And with YOURS, it's the same experience of relaxation and release that wine always brings, just without the guilt.
While we can never replace the missing alcohol (nor would we want to), we promise that YOURS is unlike any non-alcoholic wine you've ever experienced.
Whether you're toasting the bride and groom, or just toasting yourself as you curl up on the couch for another episode, YOURS Non-Alcoholic Cabernet Sauvignon is perfect for any occasion. If you're looking for wine without compromise, the choice is YOURS.
The Details
| | |
| --- | --- |
| Size | 750mL |
| Serving Size | 5oz |
| Calories per Serving | 20 |
| Carbohydrates per Serving | 4g |
| Total Sugars per Serving | 2g (no added sugar) |
| Vegan | Yes |
| Ingredients | Dealcoholized Wine, Filtered Water, Grape Juice Concentrate, Propylene Glycol, Gum Arabic, Natural Flavors, Potassium Carbonate, Sulfites (preservative) |
This Wine's Got fans
PEOPLE LOVE YOURS
Sunday S.
This is the first non-alcoholic red wine I have enjoyed. I will continue to purchase.
Patricia G.
I have sampled numerous nonalcoholic wines. YOURS is one of the best.
Erika C.
Best non-alcoholic wine I have tried. It's the closest I've found to "real" wine.
Michelle M.
Very nice! Enjoyed YOURS wine - tasted very close the wine I usually drink.