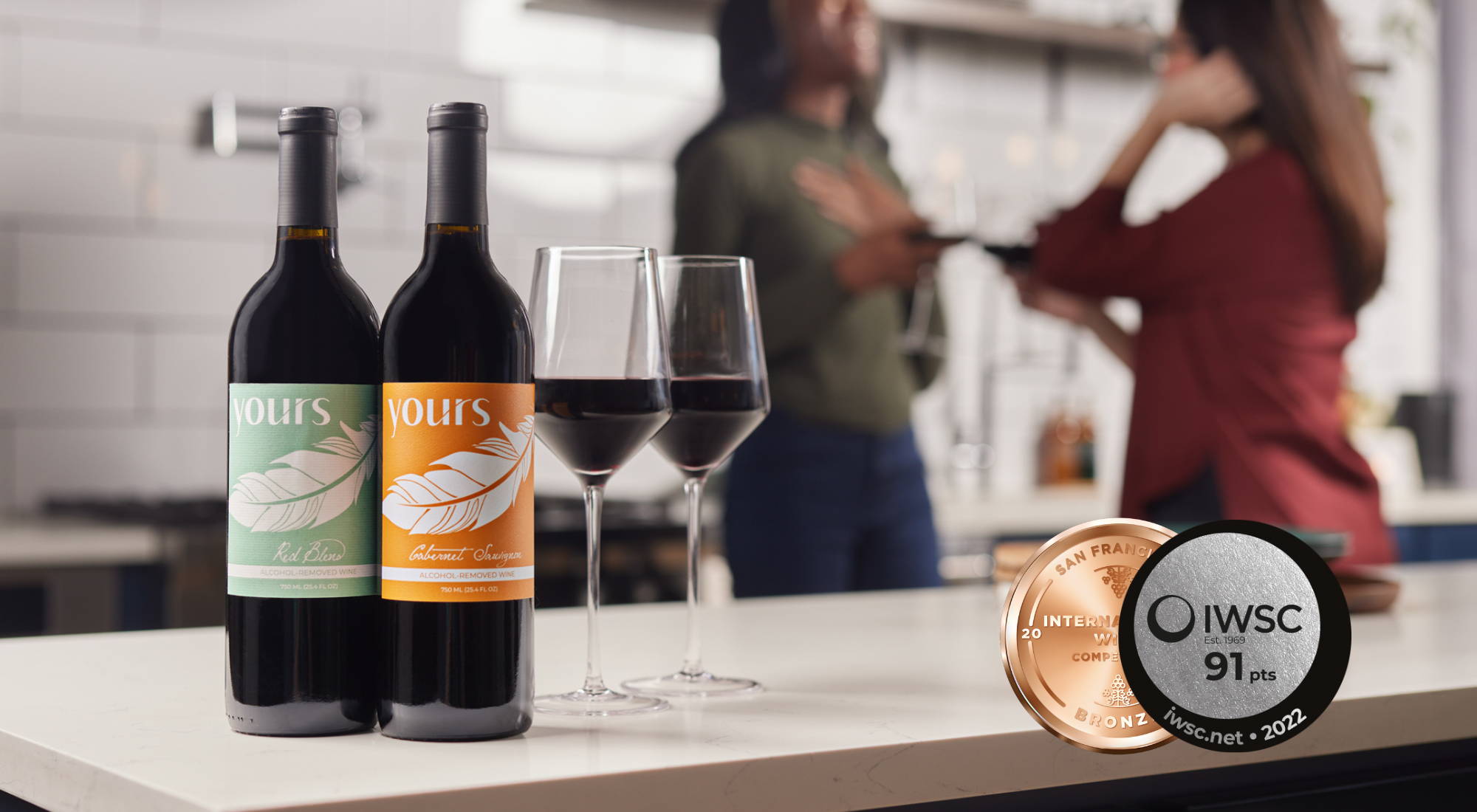 The Wine That Actually Makes You Feel Great
Look better. Feel Better. Live Better.

Free Shipping on Orders Over $89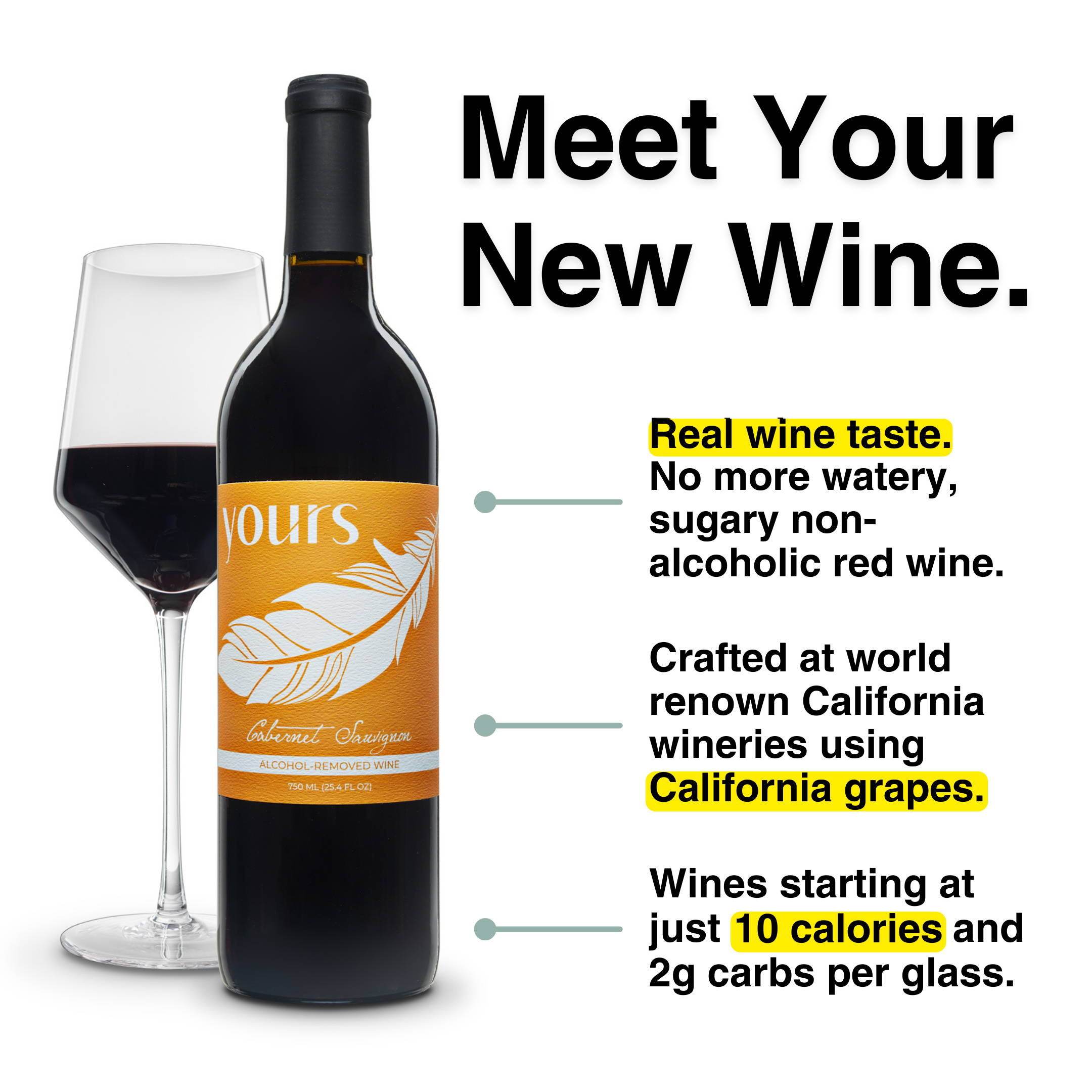 5 Reasons Why You Should Swap a Few Glasses of Wine for Non-Alcoholic
1. You'll Save Over 100 Calories Per Glass
Most red wines average 150 calories or more per glass. If you drink one glass per night, that's 54,750 calories per year (nearly 16 lbs!) you're putting into your body. But YOURS Non-Alcoholic Wines start at just 10 calories and 2g carbs per glass.
2. You'll Sleep Amazing
There's a lot of talk about sleep hygiene and fancy mattresses these days. But the true hack to better sleep is less alcohol. Swapping even just one of your evening glasses of wine can have a dramatic impact on how deep you sleep that evening.
3. You'll Have More Energy
With better sleep comes more energy. By incorporating non-alcoholic wine into the mix, you'll be amazed at how quickly your energy levels rebound and have you feeling absolutely amazing.
4. You'll Look Incredible
Most folks experience quick weight loss when they reduce their alcohol, but that's just the beginning. By filling your glass with the occasional non-alcoholic wine, your skin will return to its natural radiance, leaving you with a permanent, healthy glow.
5. You'll Enjoy Sommelier-Approved Flavors
Not only did we work with California's finest Sommeliers to develop our secret blends and flavors, but YOURS Non-Alcoholic Wine has received multiple bronze, silver, and gold medals from wine competitions around the world, including a 91pt rating for our California Red Blend.
Unlock Free Shipping When You Order $89 or More
What Customers Are Saying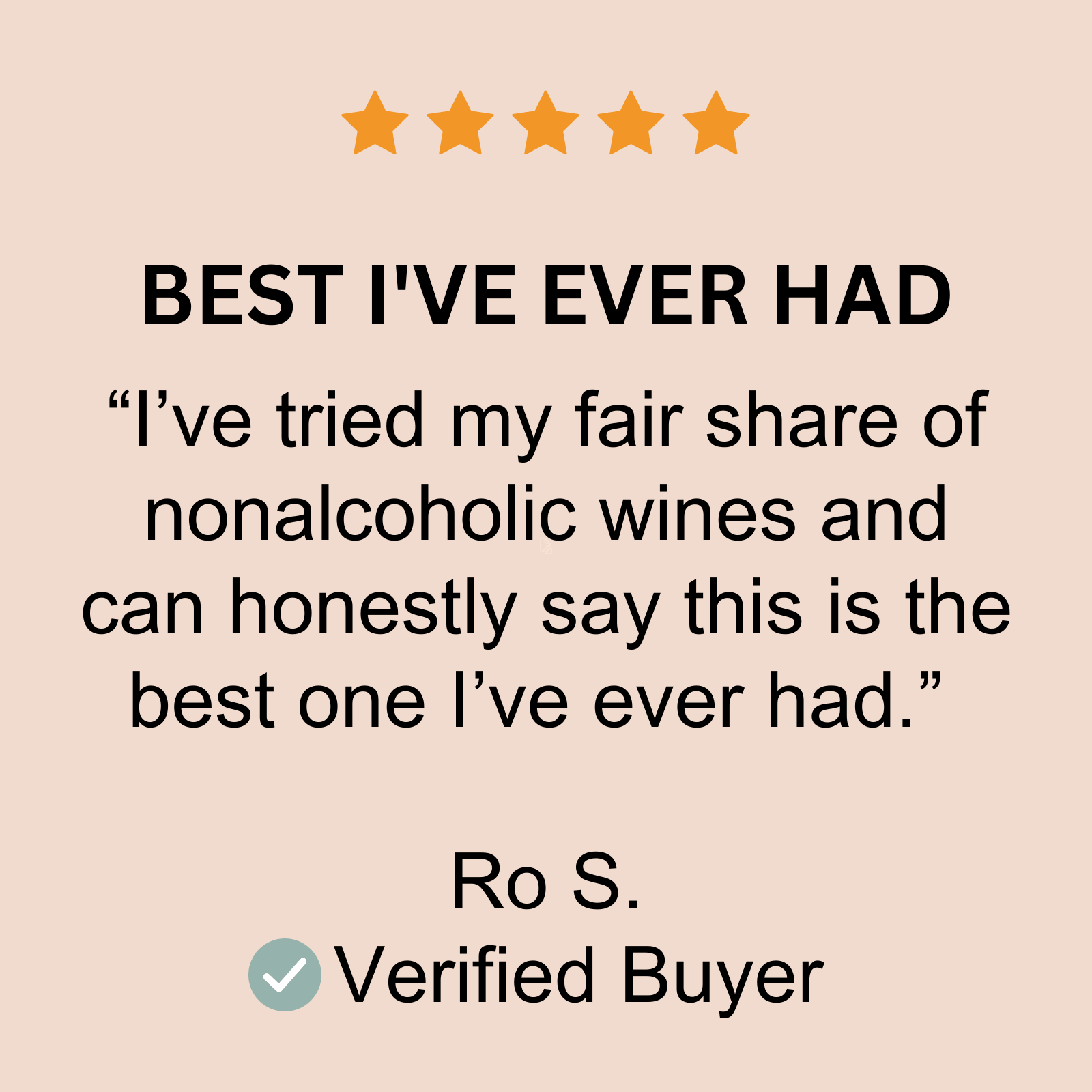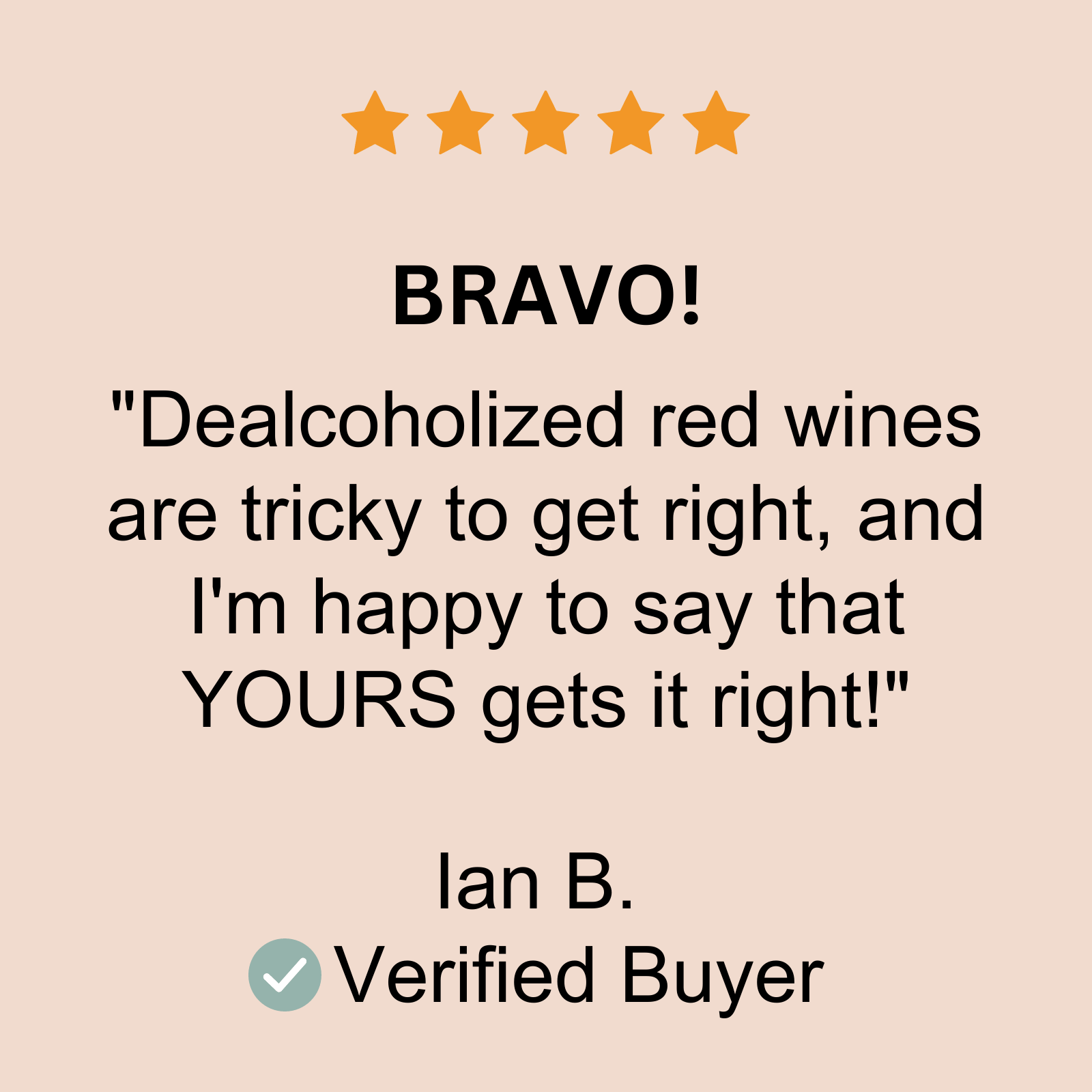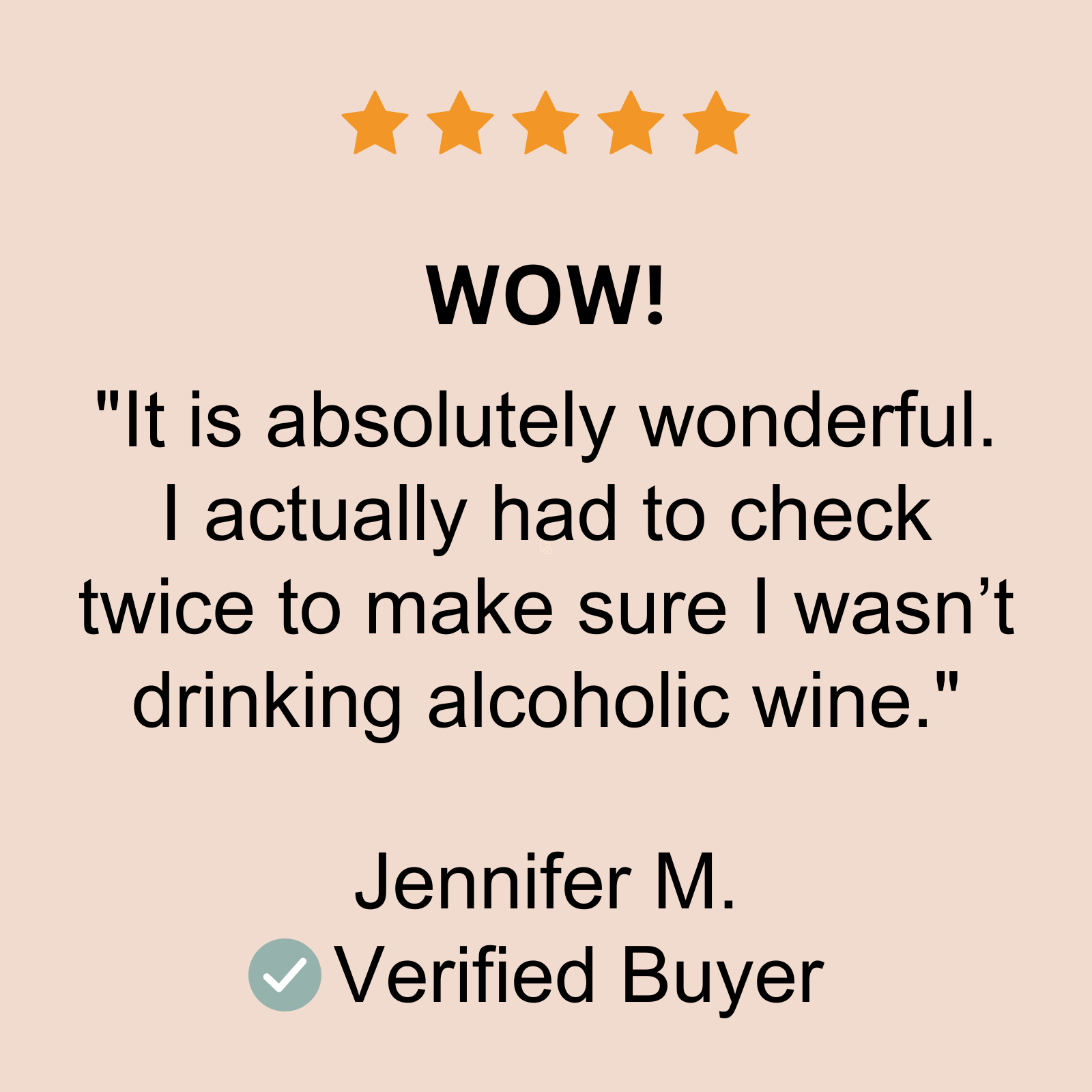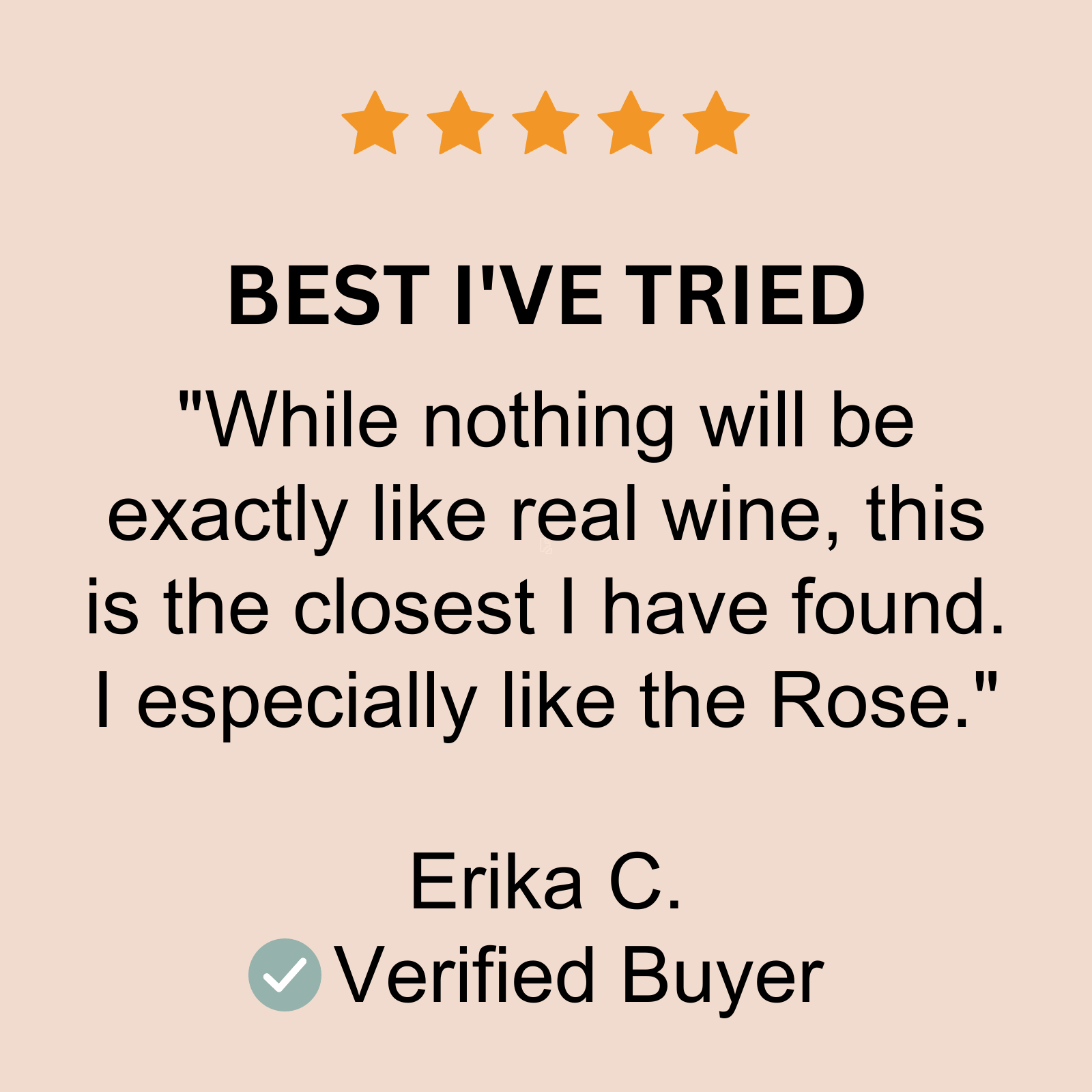 3 Ways to Enjoy YOURS Non-Alcoholic Wine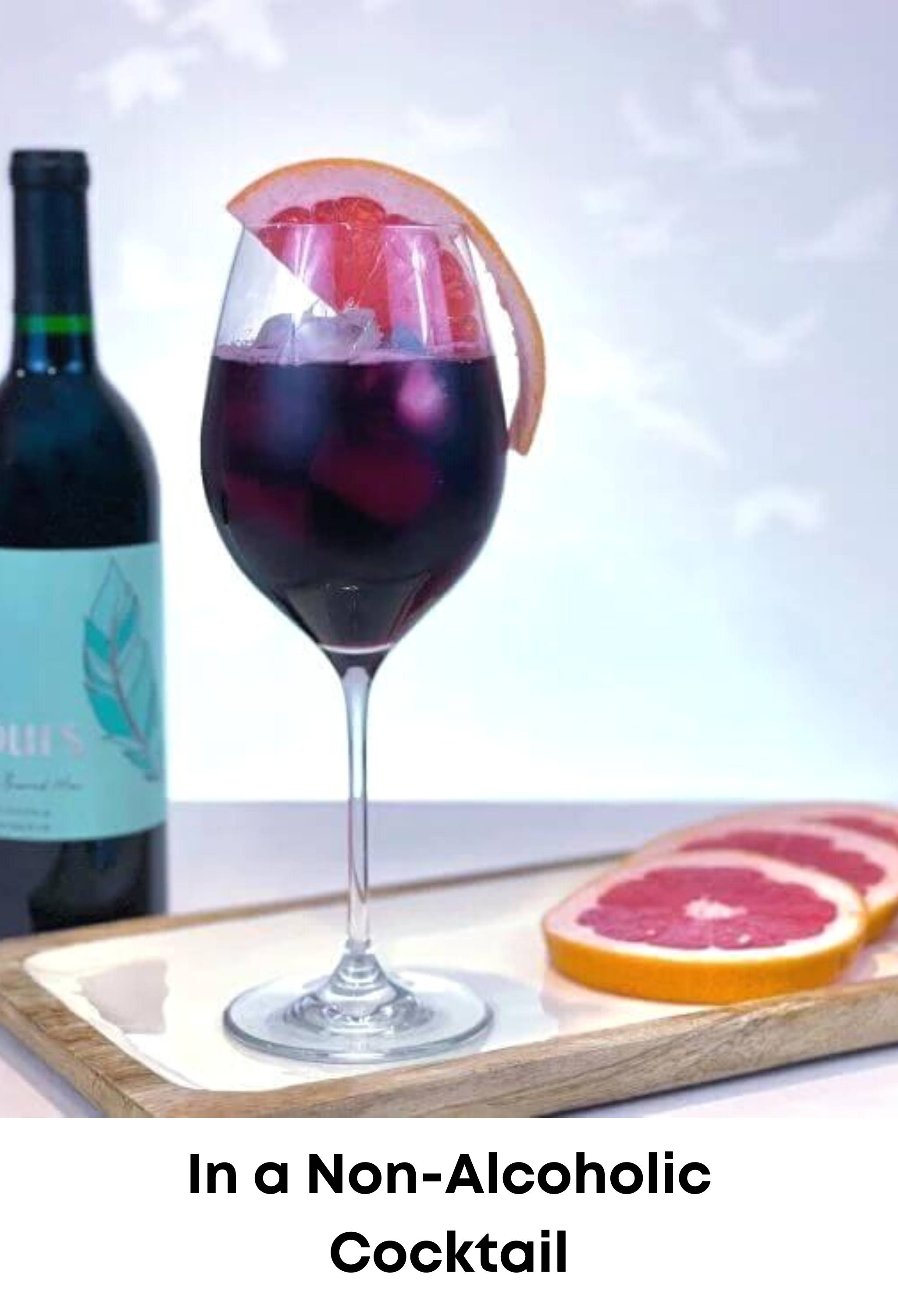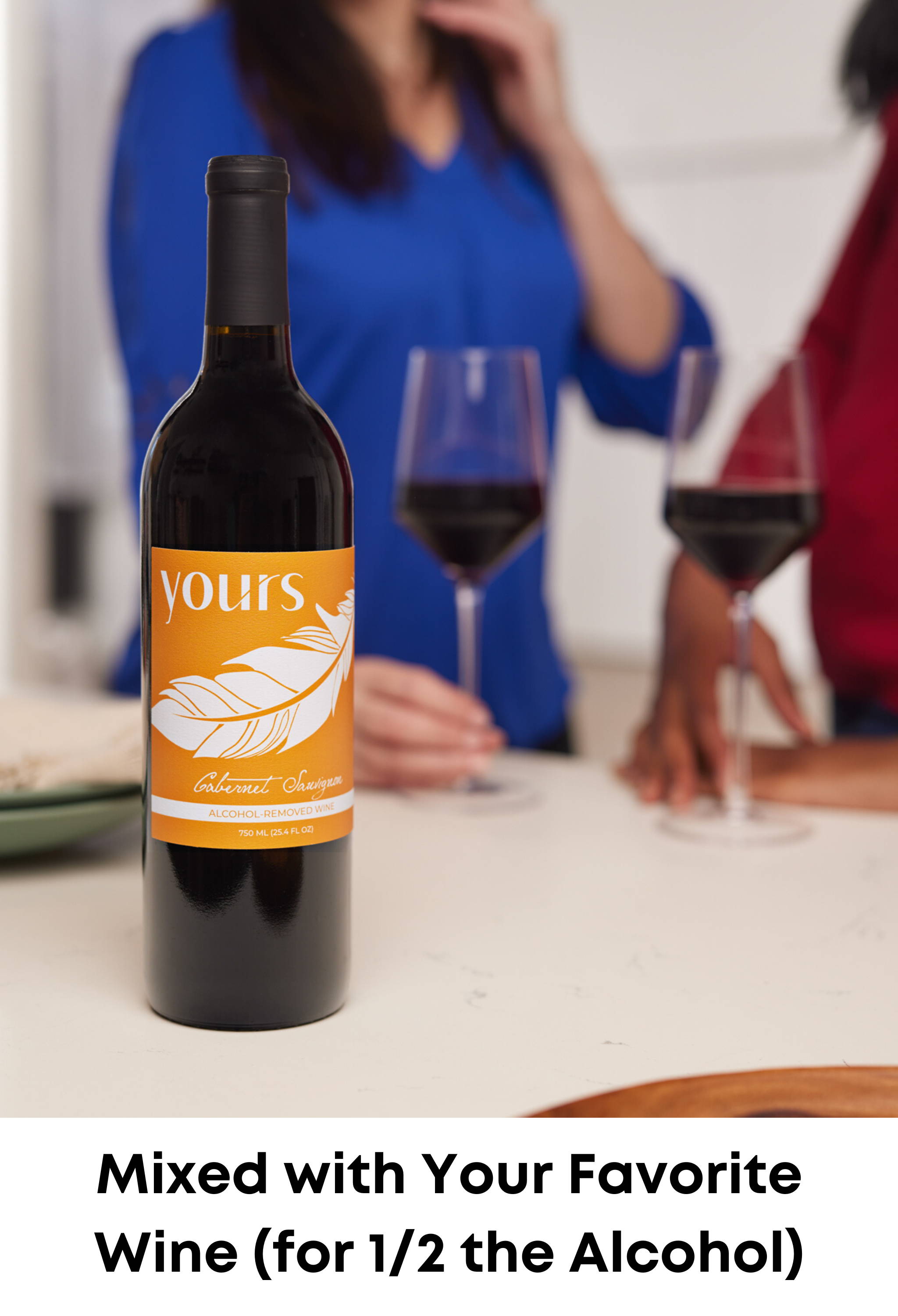 Each bottle of YOURS starts as a sun-drenched grape on a vine in California's world-famous growing region. At the peak of maturity, these grapes are carefully picked and crushed to our specifications, after which the product is fermented just like any traditional red wine.
Once the wine is properly aged, we use a state-of-the-art tool that delicately separates the alcohol molecules from our wine, leaving behind all the flavors and textures that make California reds so special.
At this stage, most non-alcoholic wines on the market would add back a bunch of grape juice to replace the missing alcohol. This cheap method makes the product shelf-ready, but it doesn't do a whole lot for the flavor. In fact, it's just the opposite. The juice dilutes the remaining wine with sugar, leading to those sticky-sweet NA wines that miss the mark completely on the red wine experience.
YOURS Non-Alcoholic Wine is crafted differently. Instead finding 10-15% juice in our bottle of wine, you'll find a curated collection of natural ingredients meant to enhance the flavor of our wine, not dilute it with sugar. The result is a full-bodied non-alcoholic wine bursting with the flavors, texture, and warmth that are staples of any great wine experience.
But don't worry – even though YOURS tastes like that rich glass of wine you remember, our wines start at 10 calories, 2g of carbs, and 0g of added sugar per serving.
YOURS believes in a future where those who choose not to drink - for whatever reason - are as celebrated and well-served as those who do. But as wine lovers, we weren't feeling the love. So we got to work creating our own non-alcoholic wines that replicates the flavor, aroma, and experience of traditional wine.
Is there alcohol in YOURS?
YOURS contains less than 0.5% alcohol by volume. To compare, this is roughly the same as a ripe banana or a glass of apple juice (and less than half of what's in a typical burger bun).
YOURS is made with love in California.
Is YOURS just grape juice?
LOL. We wish we could find a grape juice that tasted this much like traditional wine! Each style of YOURS begins as any other red wine, and goes through a series of advanced processes to remove the alcohol, and add back flavor, aroma, and the bite of red wine.
Needless to say, YOURS is far from grape juice...
What ingredients are in YOURS?
The majority of each bottle of YOURS is our delicately dealcoholized wine. However each style also has a handful of sommelier-approved ingredients to help bring back the flavors and aromas that get a bit lost when you remove an aggressive substance like alcohol. Be sure to check the product page for more details on the ingredients included in each style of YOURS.
Does YOURS contain gluten?
YOURS does not contain gluten.
Is it safe to drink YOURS while pregnant?
While a serving of YOURS contains less alcohol than a typical banana or glass of apple juice, choosing to drink non-alcoholic beverages during pregnancy is a very personal choice. Learn more about all the facts and considerations in our detailed blog post, Is Non-Alcoholic Wine Safe During Pregnancy?
Ready To Look and Feel Your Absolute Best?
Free Shipping on Orders Over $89