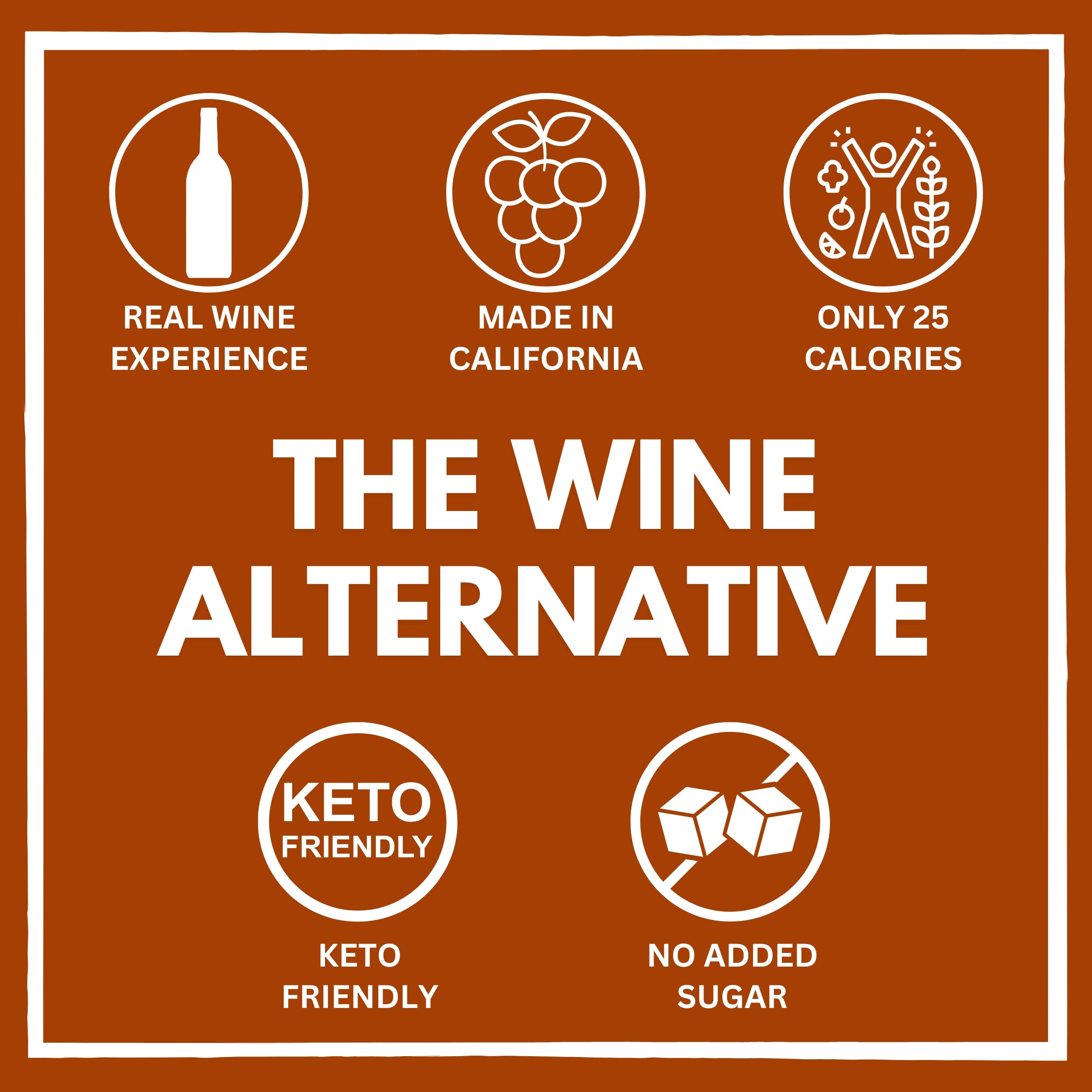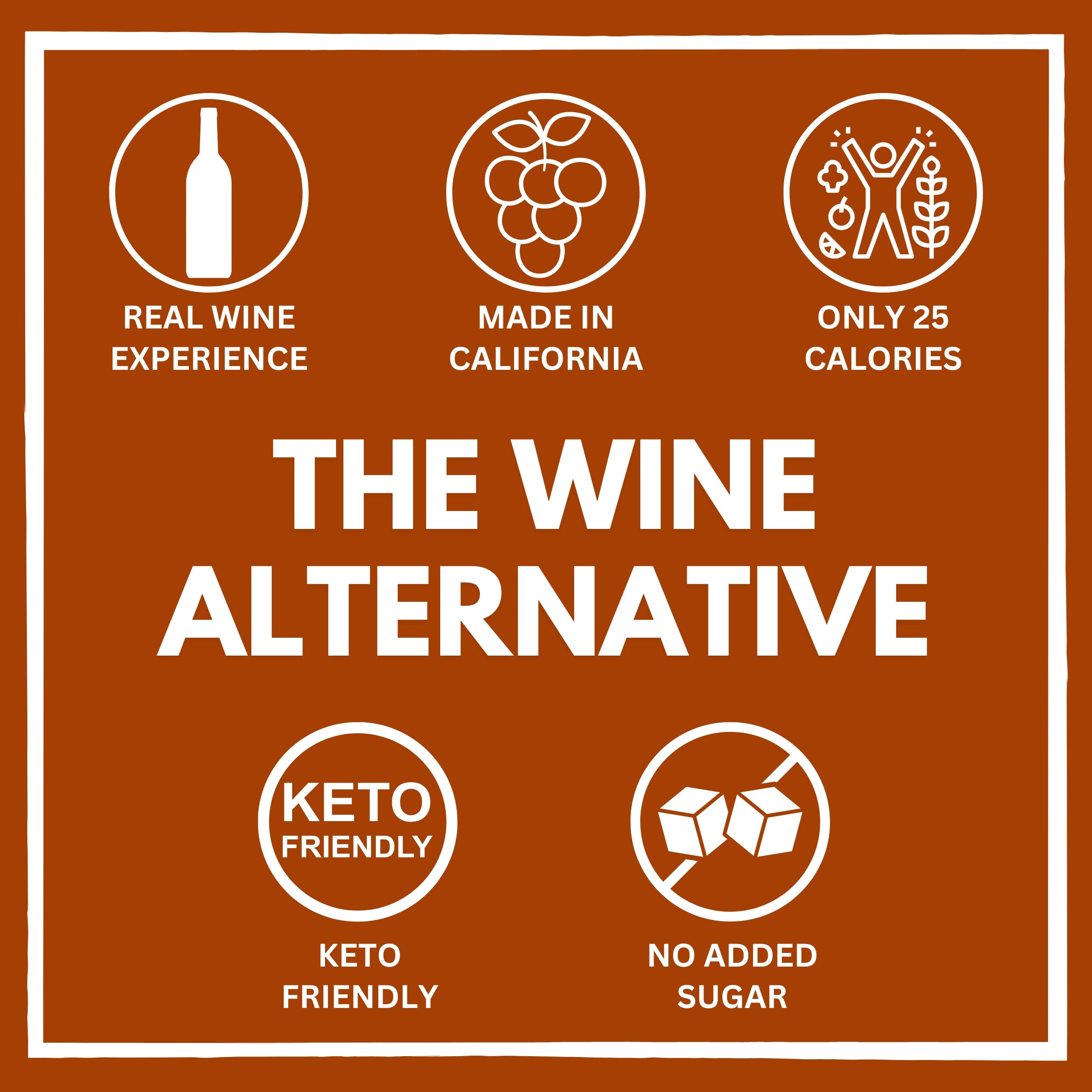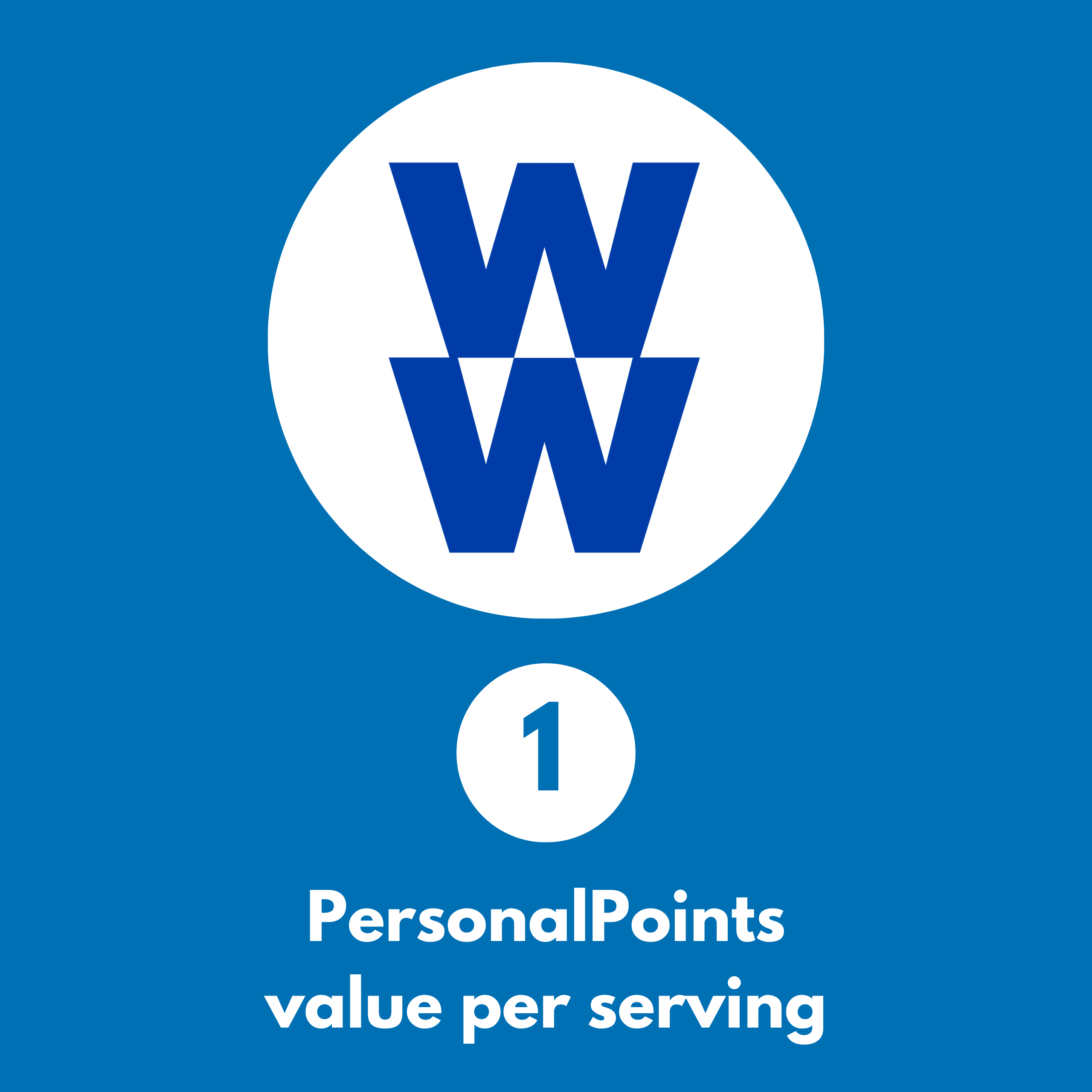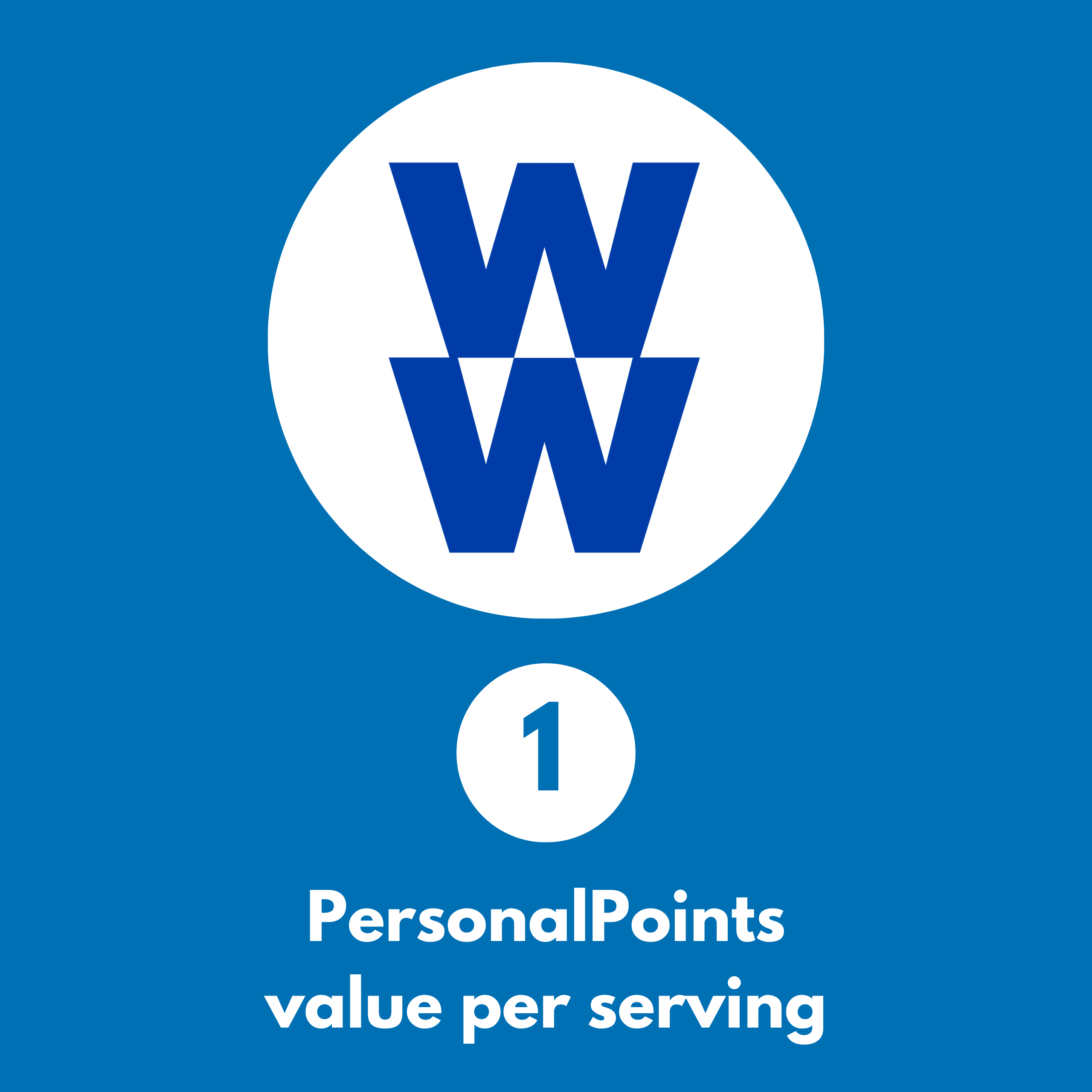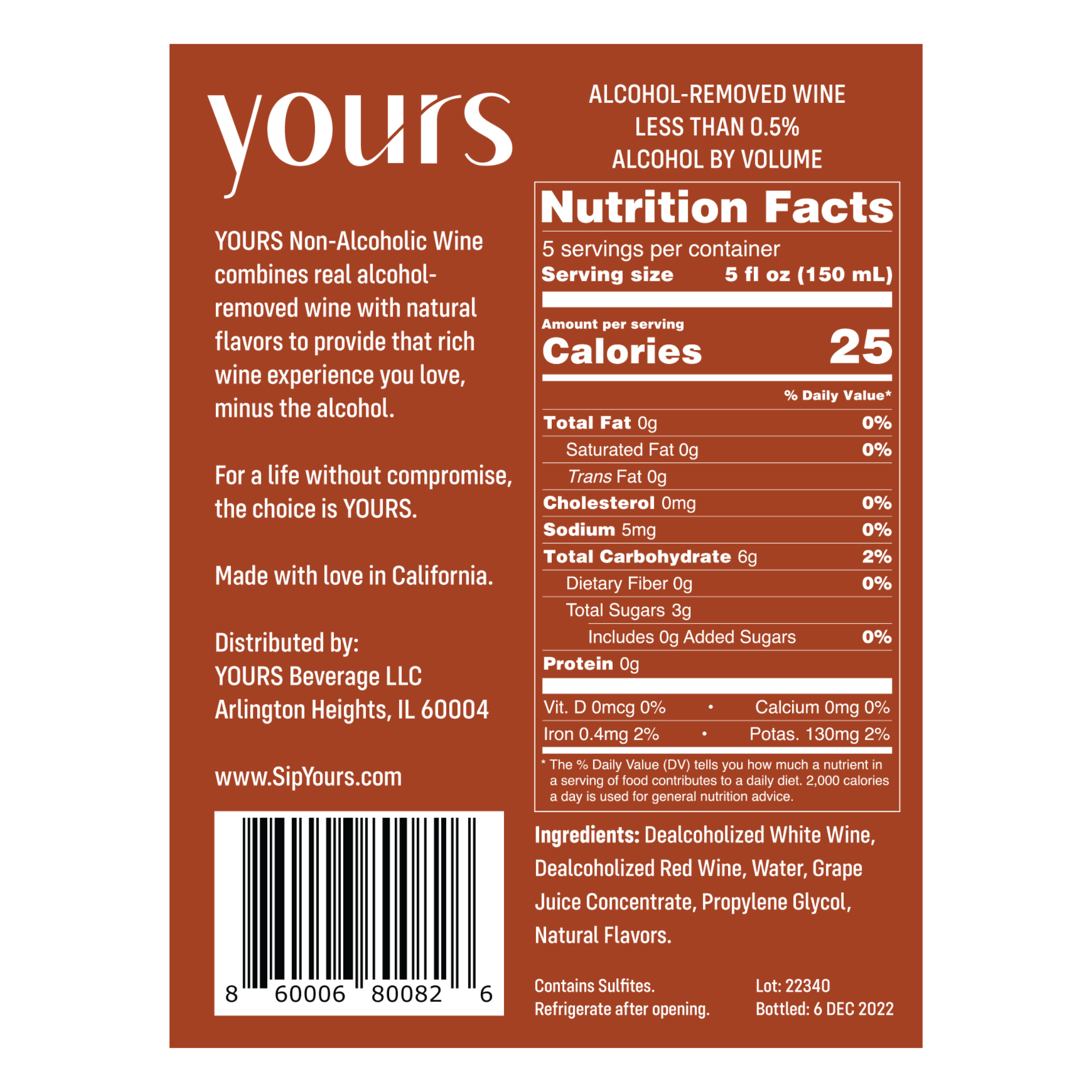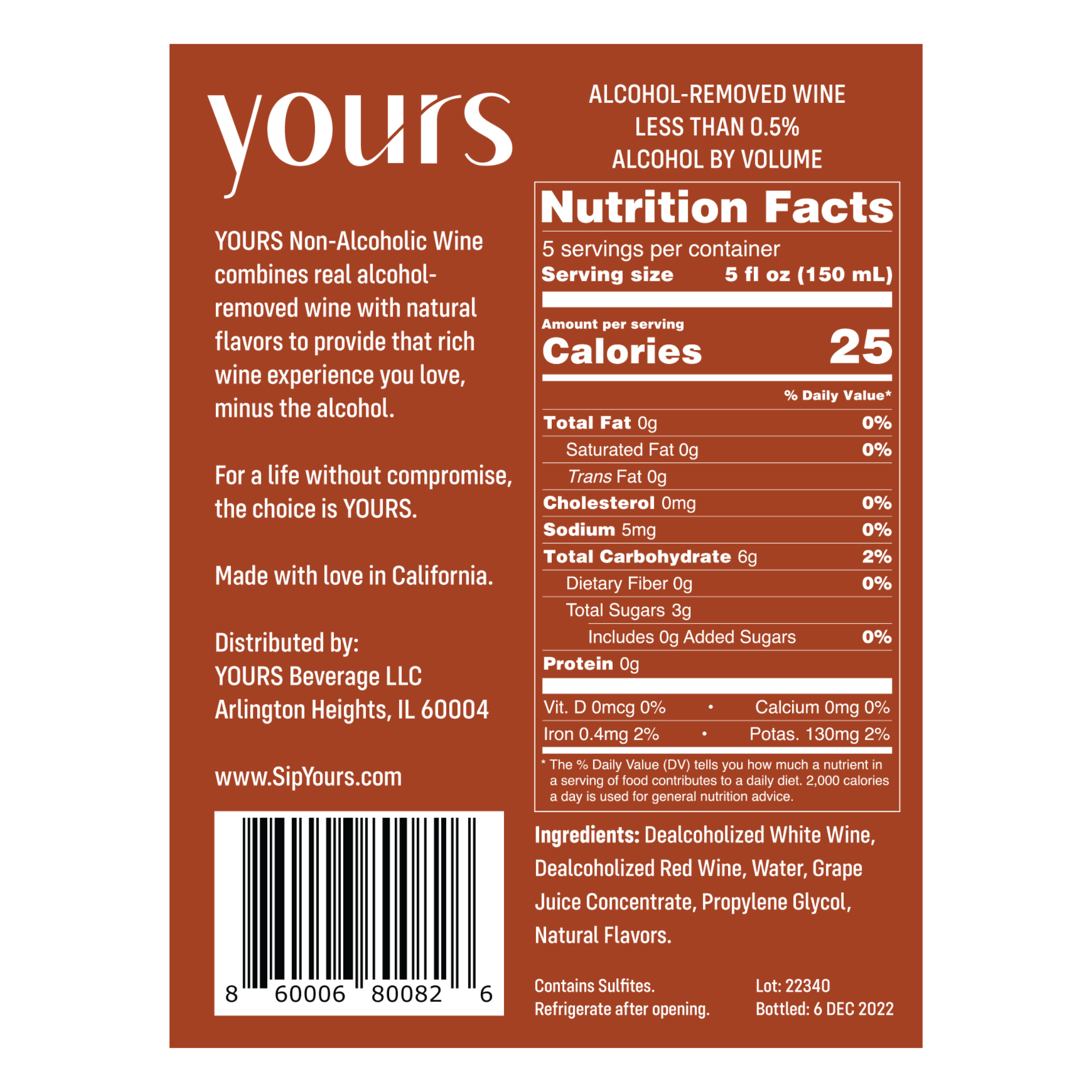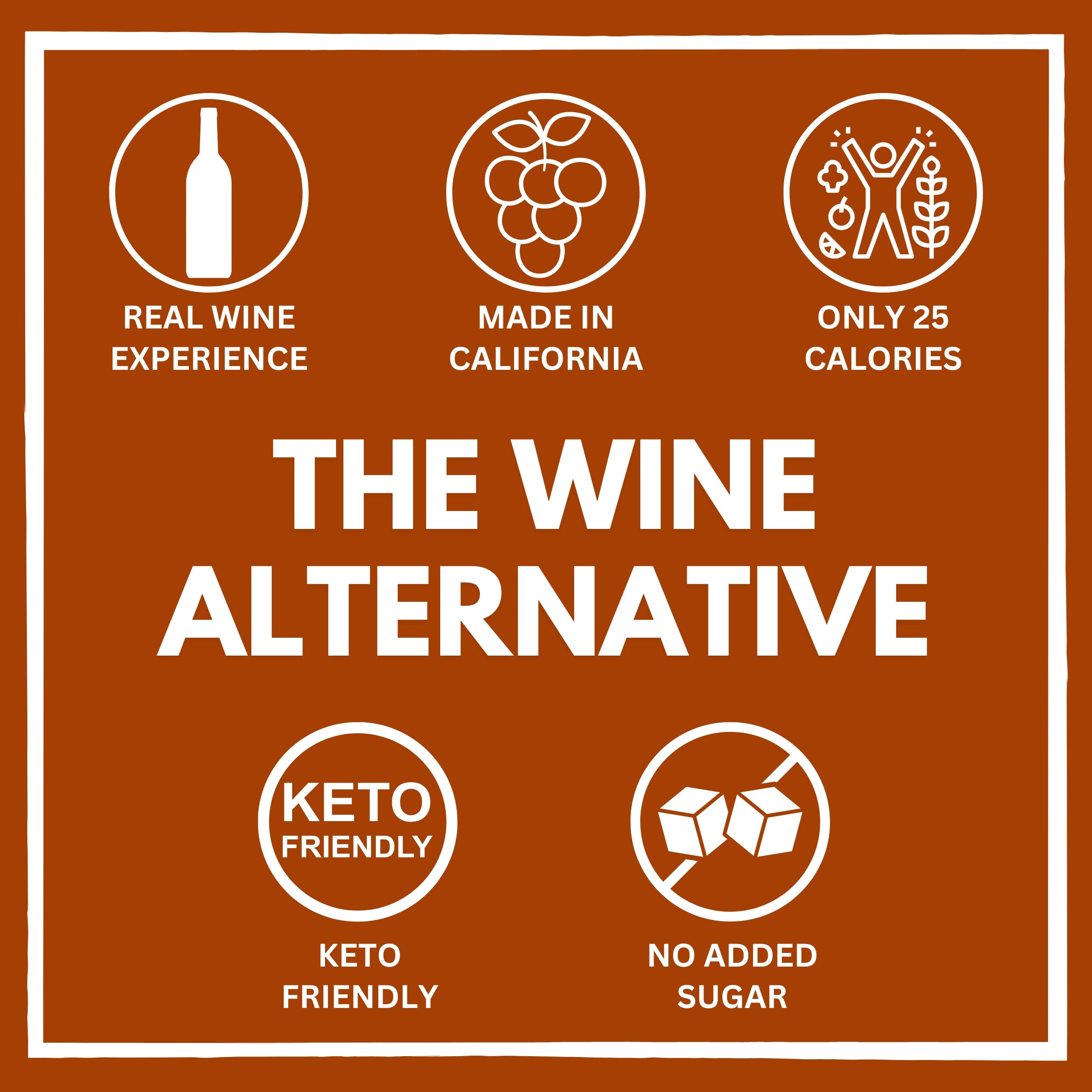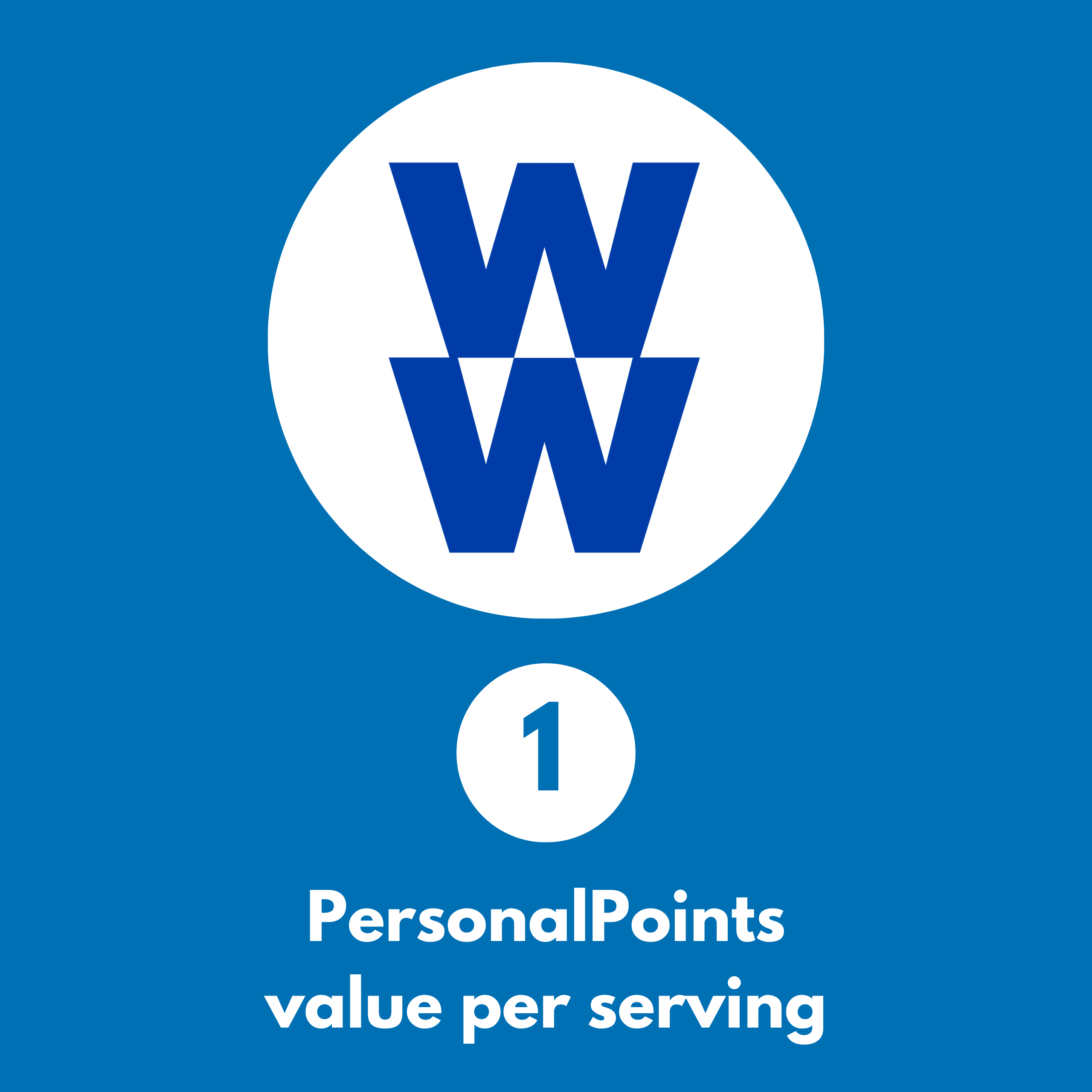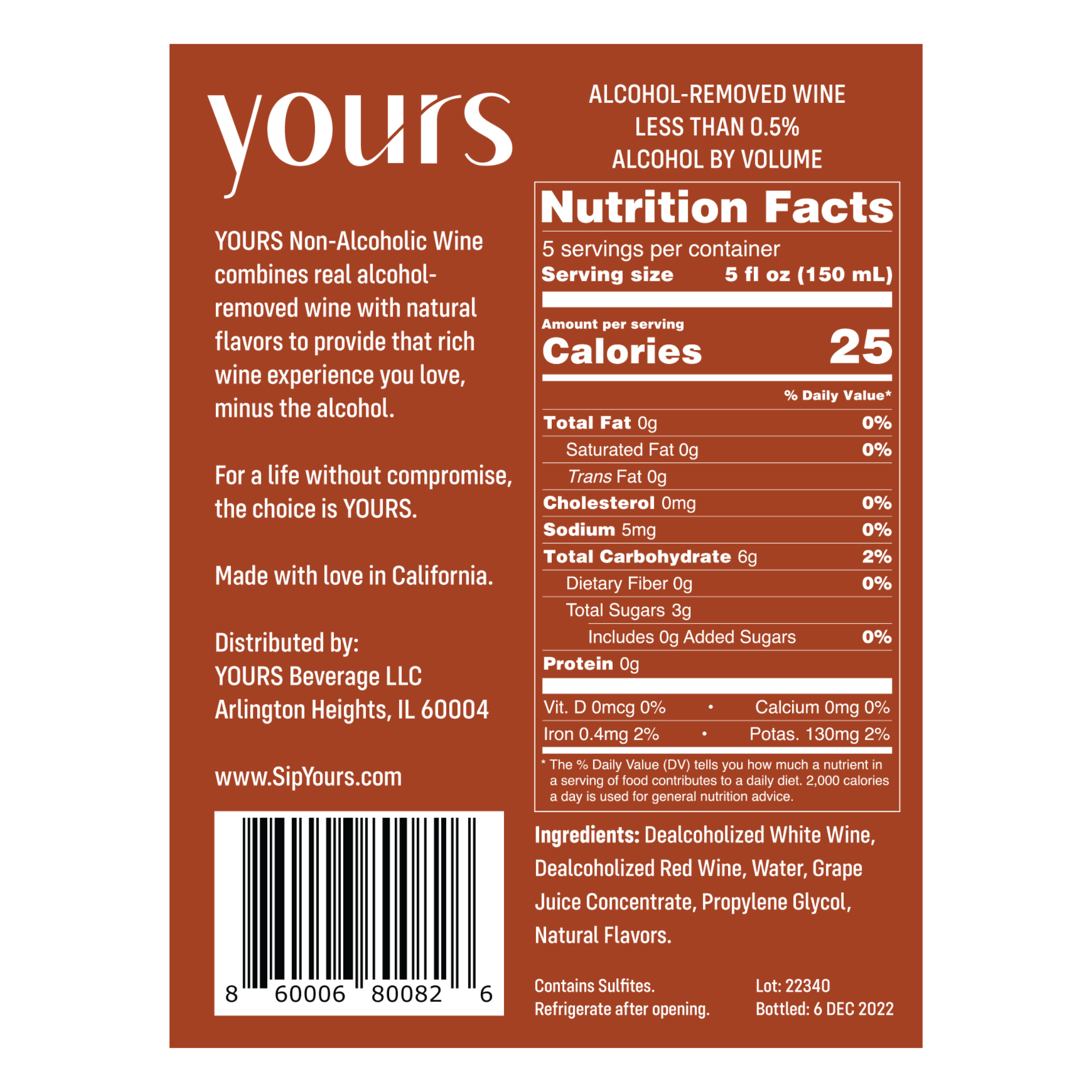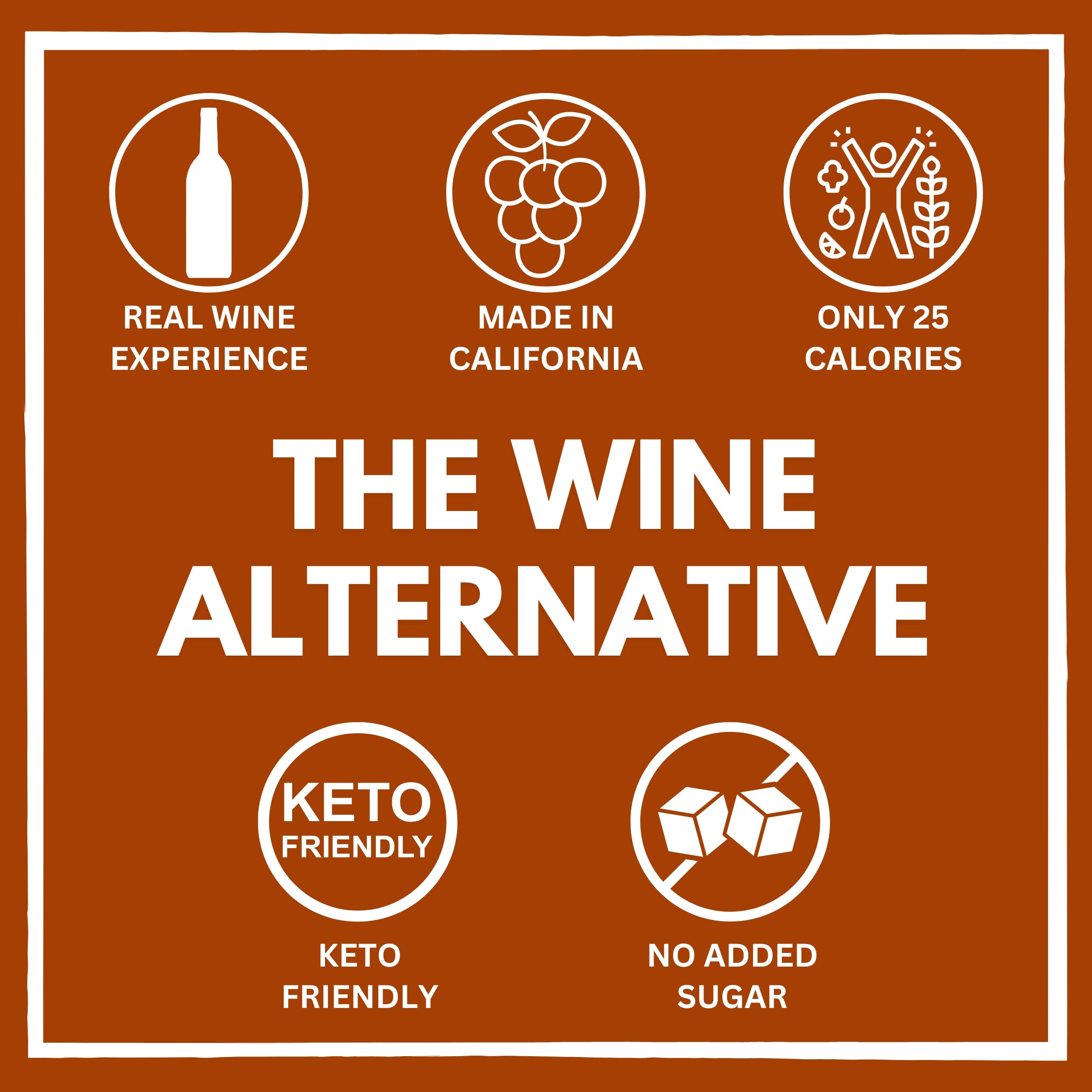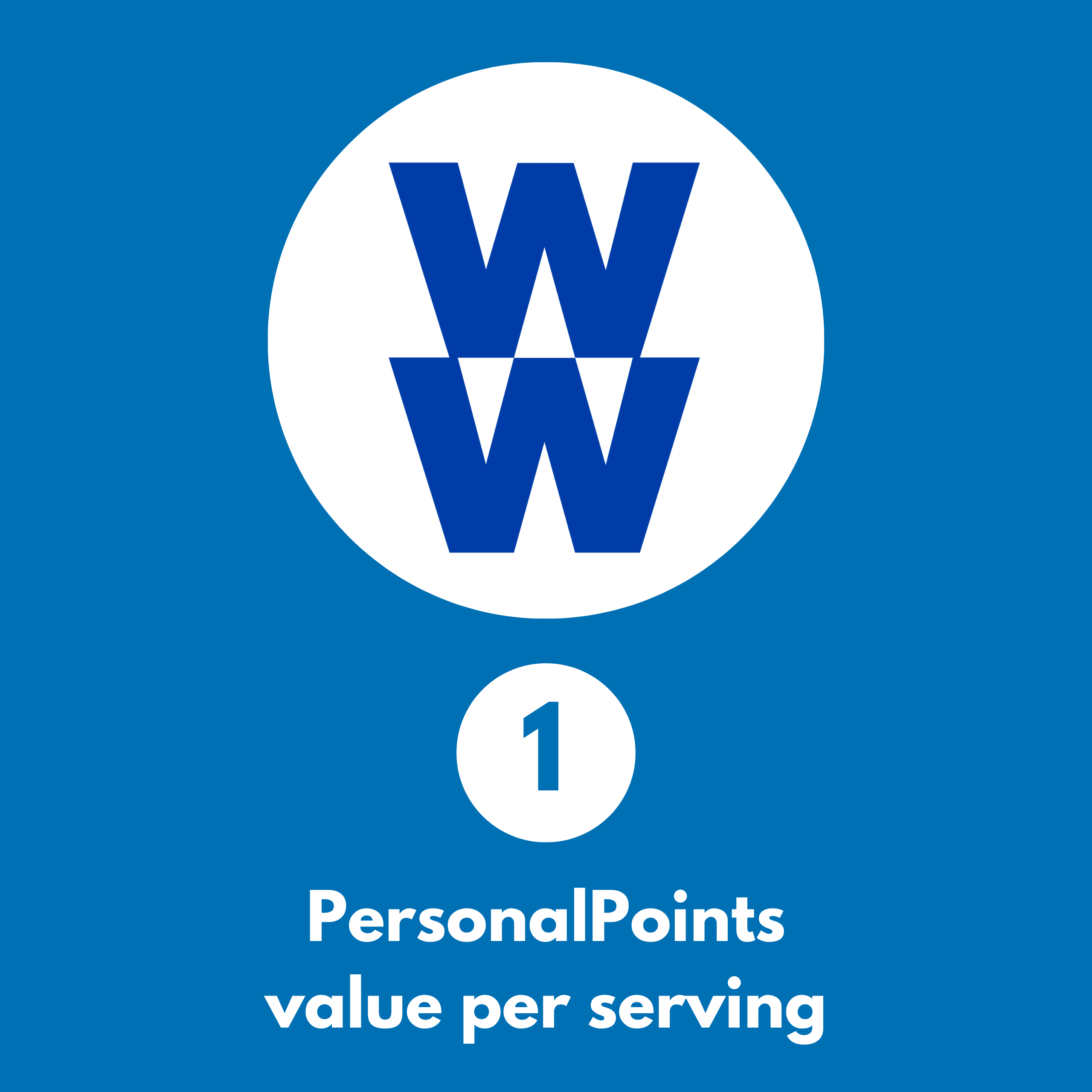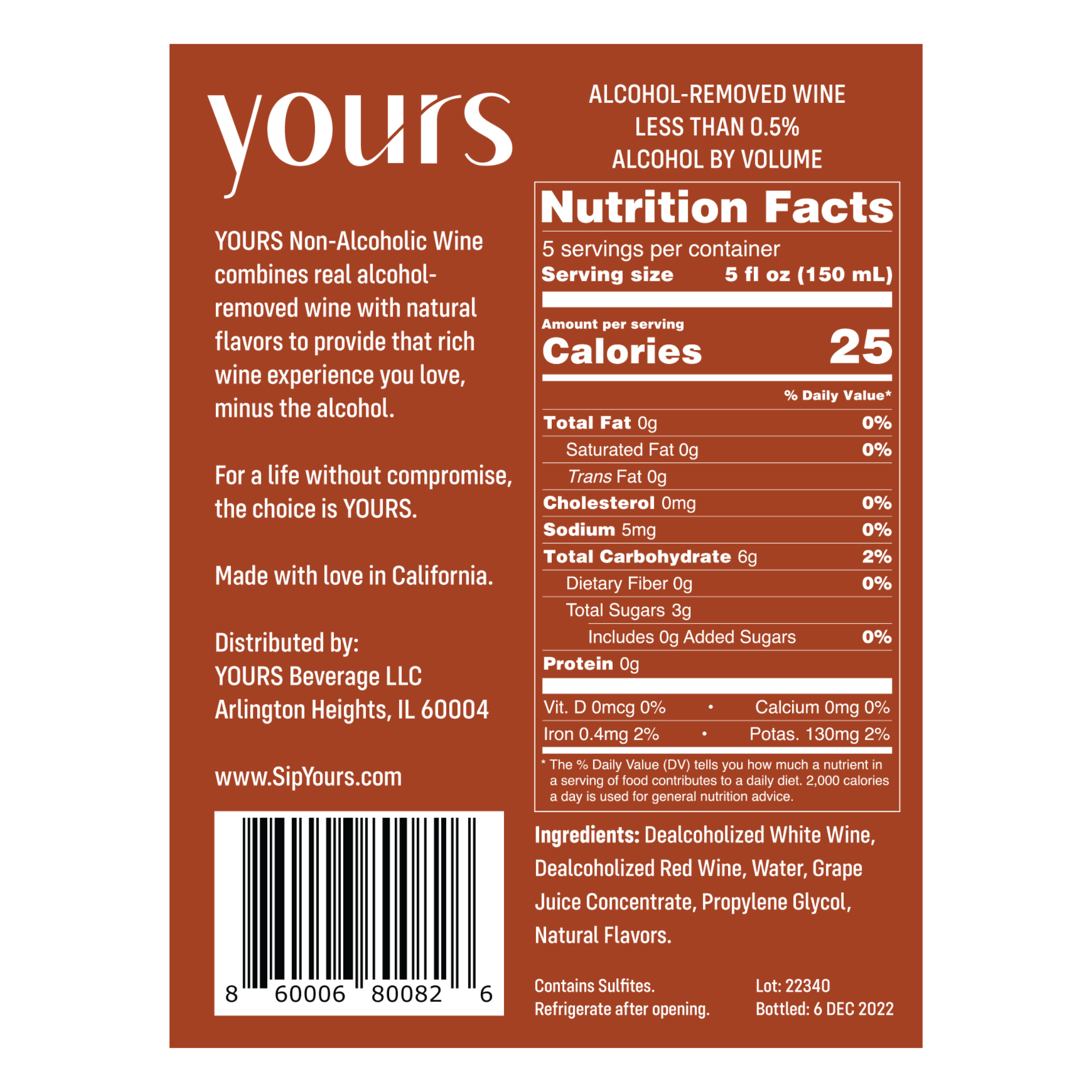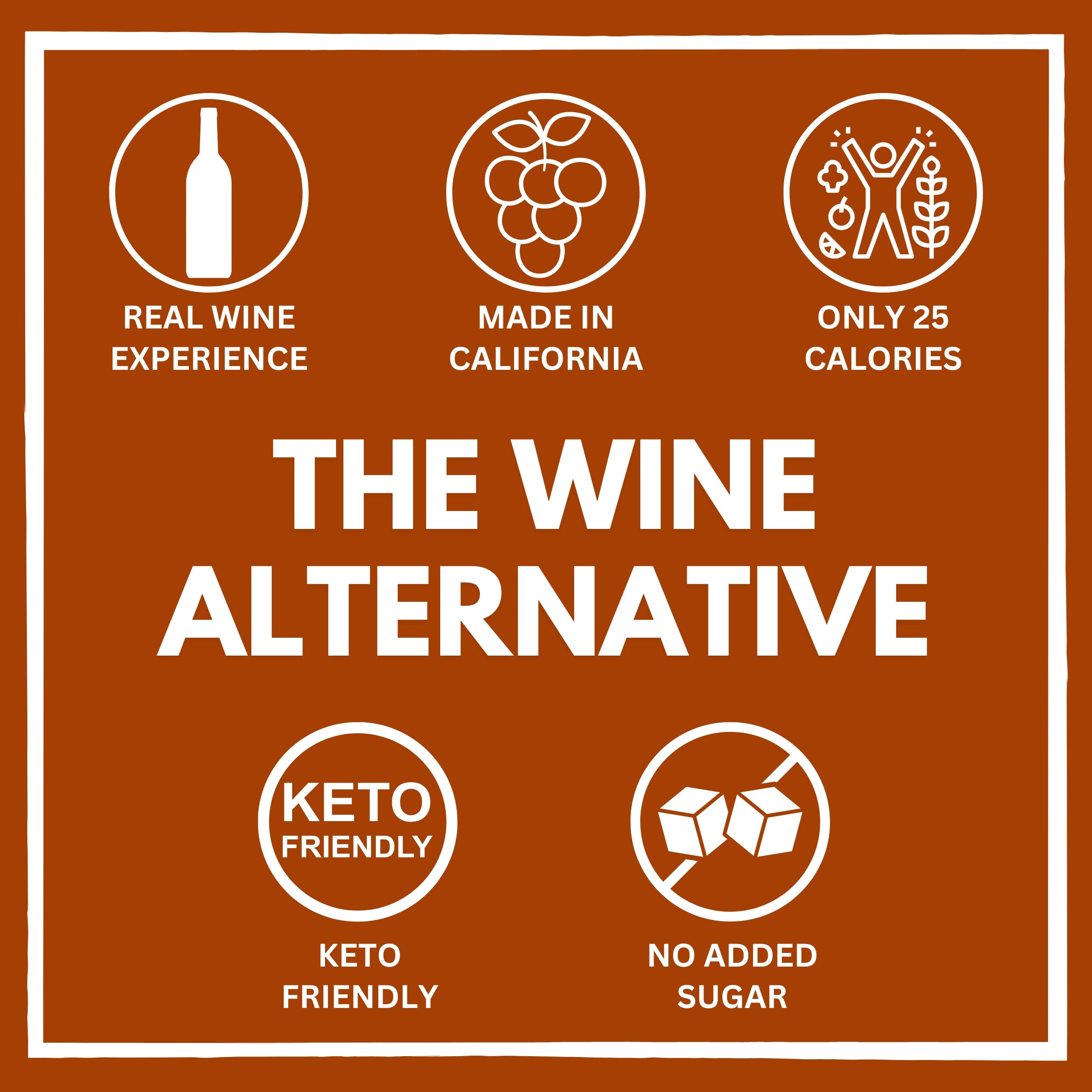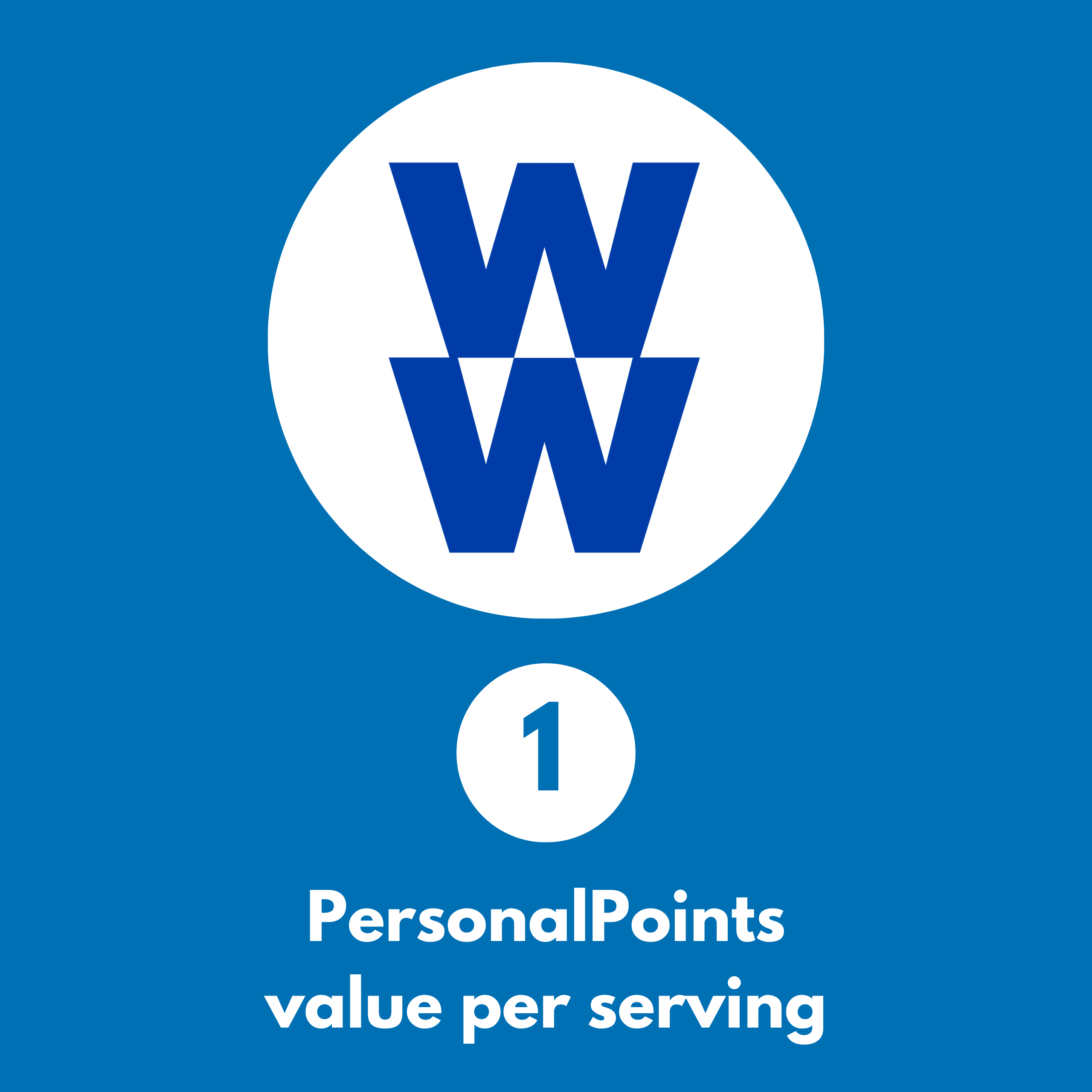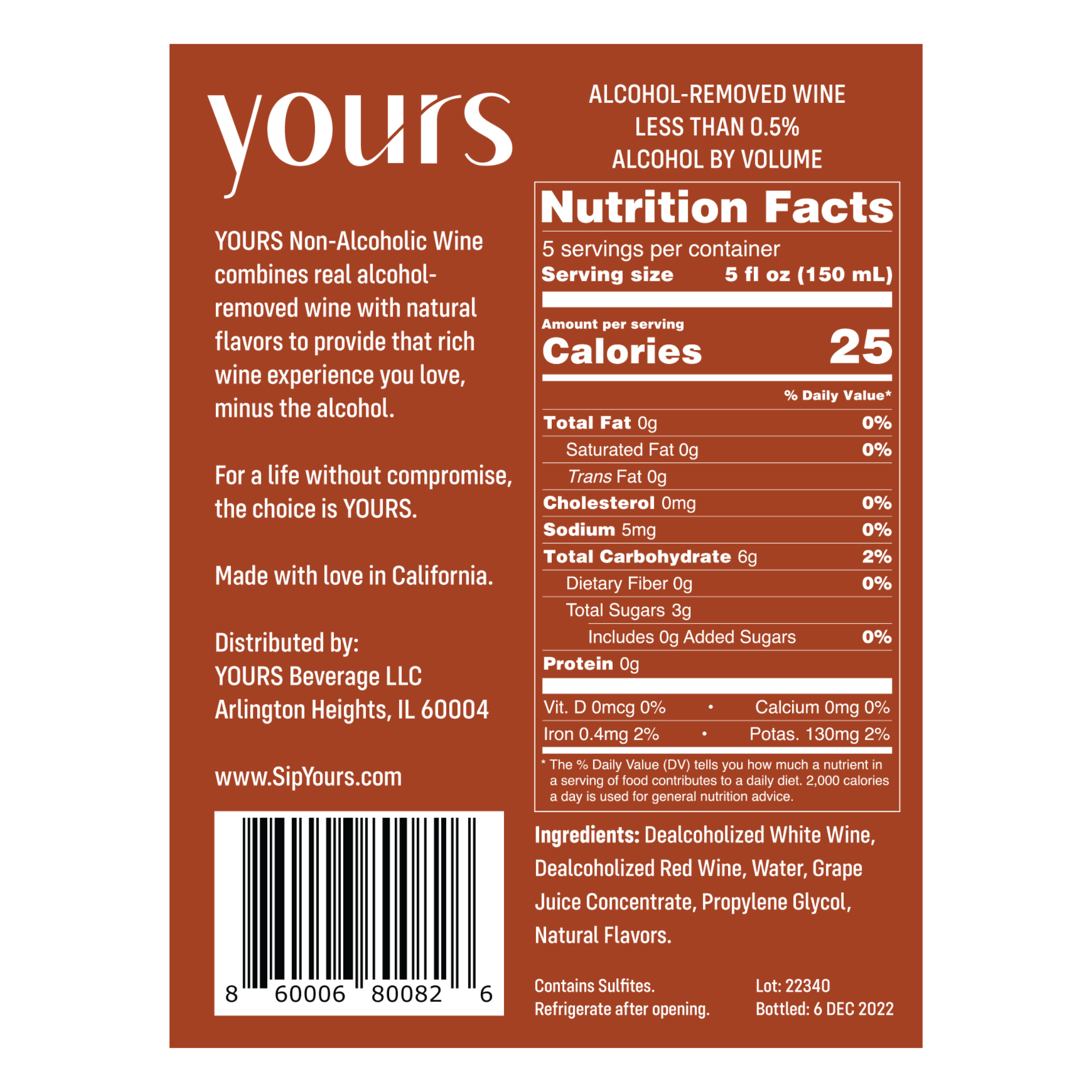 YOURS Non-Alcoholic Wine Small Batch Seasonal Rosé
Here's what to expect when you swap your traditional glass of wine for a glass of YOURS:
Sleep Better
Feel More Focused
Have More Energy
Get More Done
Reduce Your Anxiety
Improve Your Mood
Improve Your Skin
Perhaps Even Shed a Few Pounds
How can one wine do all this? It can't. But YOURS isn't a wine. It's a commitment to a new, improved version of yourself. Whether it's temporary (hello, baby!) or permanent, you'll change once you start drinking YOURS. And change is good. 
While it may feel a little uncomfortable at first, our promise to you is that it will all be worth it. You just have to experience the YOURS difference for yourself.
The Wine
Every non-alcoholic wine we've ever released is the result of years of planning and careful precision. To us, no amount of time is too long to craft that perfect wine experience inside the bottle. 

While we believe the reviews of our wines speak for themselves (they've certainly confirmed to us that this painstaking process is worth it), it does have one drawback - it makes it harder to experiment and share new, unique non-alcoholic wine flavors with our fans.
But that's all changing with the YOURS Limited Release Series.
We've asked some of California's most talented winemakers to use their imaginations to help us craft new non-alcoholic wines to share with you. And while we believe these are some of the best alcohol-free wines ever created, the only verdict we care to hear is yours.
And for the YOURS Non-Alcoholic Small Batch Rosé, the verdict is in.
You all loved this wine so much, that we've added it as a permanent member of our non-alcoholic lineup. So pour yourself a glass and cheers to a wine that wasn't just crafted by us...it was crafted by you!
Why No Alcohol?
We're not anti-alcohol. But with only one shot at this life, we believe in doing everything we can to live our best one. And there's a lot to be gained when you reduce or remove alcohol, including:

Improved Sleep
Better Energy
Healthier Skin
Enhanced Mood
Reduced Anxiety
Of course, no two people have the same experience when they take alcohol out of the equation. But isn't it worth a try?
The Taste
A refreshing take on non-alcoholic rosé, the Limited Release YOURS Non-Alcoholic Wine Small Batch Seasonal Rosé shines bright with fresh fruit flavors and aromas. Pouring the perfect shade of pink, this refreshingly different rosé is packed with the perfect blend of flavors, including

Strawberry

Citrus

Melon

Raspberry

Cherry

Fresh Floral Notes
Best served chilled, this alcohol-free rosé is light on the tongue, yet still alive with flavor. 
The Details
| | |
| --- | --- |
| Size | 750mL |
| Serving Size | 5oz |
| Calories per Serving | 25 |
| Carbohydrates per Serving | 6g |
| Total Sugars per Serving | 3g (none added) |
| Vegan | Yes |
| Ingredients | Dealcoholized White Wine, Dealcoholized Red Wine, Filtered Water, Grape Juice Concentrate, Propylene Glycol, Natural Flavors. |
This Wine's Got fans
PEOPLE LOVE YOURS
Sunday S.
This is the first non-alcoholic red wine I have enjoyed. I will continue to purchase.
Patricia G.
I have sampled numerous nonalcoholic wines. YOURS is one of the best.
Erika C.
Best non-alcoholic wine I have tried. It's the closest I've found to "real" wine.
Michelle M.
Very nice! Enjoyed YOURS wine - tasted very close the wine I usually drink.