6 Favorite Non-Alcoholic IPAs of 2021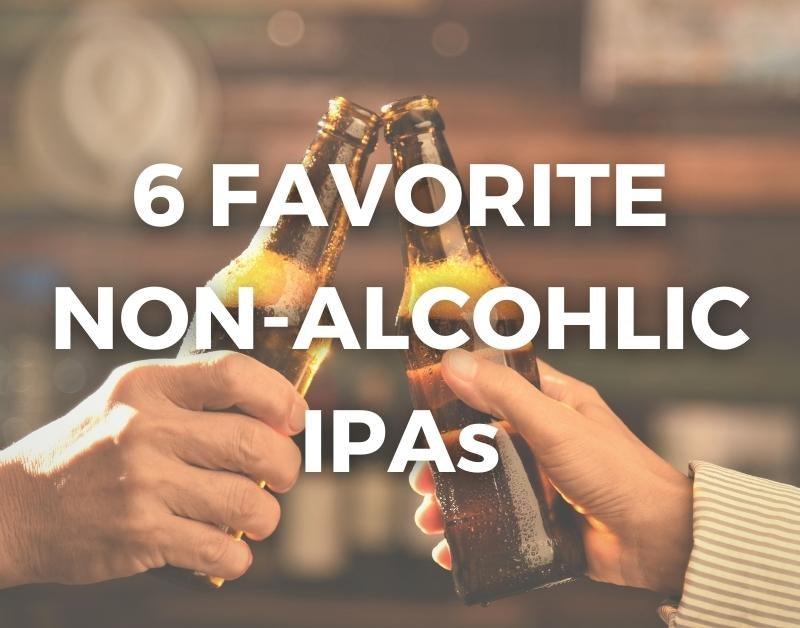 When it comes to non-alcoholic beverages, we definitely don't discriminate. NA beers, wines, and spirits all flow freely in our house...which isn't all that hard considering the amazing selection available today across all the different categories.

That said, if you look at the industry as a whole, non-alcoholic beer is still the undisputed king. And if beer is the king, IPA's are the Crown Jewels. Which is why we asked our friend Logan from the NA beer podcast Beer Without a Buzz to share his favorite IPAs from this year.
Read on for Logan's favorites, and be sure to leave us a comment below to let us know which are yours!
--
If I've learned anything over the past year doing the Beer Without a Buzz podcast and talking to dozens of NA beer producers it's that everyone brewing NA beer is trying to crush the IPA style. It's the pride and joy of the NA beer world -- easy to get good, hard to get great. 
Here's 6 that quickly come to mind as highlights of 2021.
Untitled Art West Coast IPA
This beer gets a lot of hype. Possibly because of the cool cans, possibly because of the price tag, but either way it's worth it. To the untrained beer drinker (aka me) lots of IPAs taste the same regardless of being from the west coast vs the east coast but this one was different for me. Amazing mouth feel, and unique flavors keep this one in heavy rotation throughout the year.
Self Care IPA
I may have unfair reasons for loving this beer but they count all the same to me. I drank this in possibly the most beautiful part of the country - riverside in Hood River, OR. The PNW brewery makes extremely complex brews that are highly coveted all over the NA beer internet and I was thankful to enjoy this one. Now I have plenty more to drink at home to remind me of better times.


Best Day Brewing Hazy IPA
Best Day's Hazy IPA is lesser-known and mega-flavorful. With tons of grapefruit vibes this is one I bring out with my beer-drinking friends who love hops. Get this one ice cold and serve in a cool beer glass and you'll be sure to impress even the biggest beer nerds.
Athletic Brewing Single Hop IPA-Amarillo
Widely known as probably the best NA beer producer in the US right now, Athletic Brewing is doing everything right. They have some staple beers that are amazing (and getting easier and easier to find) plus they have a steady flow of pilot batches where they explore unique ingredients and styles. This single hop IPA made my favorite list because it was rare and excellently done. You'd be smart to grab anything from Athletic for a beer loving friend. I spoke with Athletic's co-founder about their successes and failures getting the brewery started, you can listen here.
Lagunitas IPNA
The Lagunitas IPNA makes the list for me because it is probably the "coolest" NA beer you can find en masse. Don't get me wrong, I'm definitely excited when any non-alcoholic beer is on a menu at a bar or restaurant, but this one is particularly fun to find. It's macro enough to be found in lots of places but micro enough to still sound hip when you order it. Thanks Lagunitas!
Crux Fermentation Project NO MO Non-Alcoholic IPA
This is unashamedly my number one favorite beer of the year. The moment I cracked it open I felt like I was in a brewpub, in a ski town, with my best friends. It was hoppy and slightly sweet and perfectly carbonated, and just lovely. You can listen to my conversation about fermentation with their head brewer and founder on the podcast.