Meet the U.K. Non-Alcoholic Beers Coming Over to North America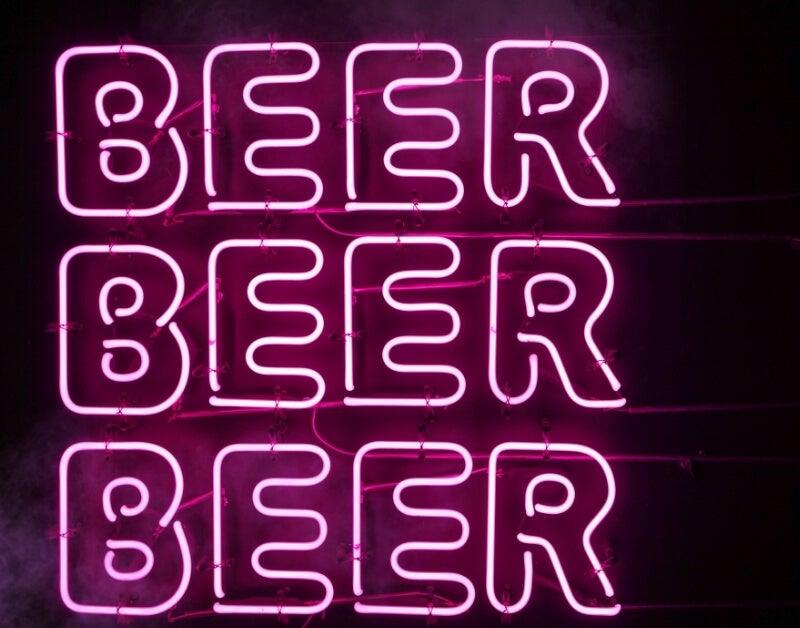 [This is the latest guest post from our friends at NoLo Beverage, a U.K.-based site dedicated to readers who are looking to cut back on their alcohol consumption, while still looking to enjoy alcoholic alternatives.]
In the UK, the demand for non-alcoholic beers has skyrocketed, during and since the numerous lockdowns that were imposed because of the global pandemic.
In total, non-alcoholic beer sales have skyrocketed by 58% as drinkers look for healthier options. With this increased demand, brewers have started taking notice and are striving to produce more beers that meet demand.
Additionally, the rise of non-alcoholic beers in North America is showing similar signs to that of the UK a few years back. With increased demands, non-alcoholic beers that were only available in the UK and Europe are starting to make their way over The Atlantic.
In this article, we investigate some of the beers that are starting to make their way into consumers hands in North America.
Brewdog
In the UK, Brewdog has seen a meteoric rise in popularity over the last decade or so. With an innovative approach and clever marketing, Brewdog can make a claim for being one of the breweries responsible for revolutionising craft beers.
Over these last few years, their range of drinks are available everywhere; from supermarkets, bars and even their own chain of branded pubs. This has given Brewdog the perfect platform to create high quality, non-alcoholic beers to meet demand.
If you're on the lookout for Brewdog non-alcoholic beers, check out the non-alcoholic versions of Nanny State, Hazy, Punk and Lost.
Guinness
Guinness launched the first iteration of their non-alcoholic stout back in 2020. However, due to unforeseen production issues with mould, the company recalled all drinks and went back to the drawing board. 
Around August 2021, Guinness re-launched the non-alcoholic version of their famous stout and it has been here to stay since. For Guinness fans, you will be pleased to hear this is a very good non-alcoholic drink, and very similar to the real thing.
Getting stock in the UK is hard enough, but you should slowly expect it to be more widely available in the US from 2022 onwards!
Heineken 0.0
For most people, becoming aware of non-alcoholic drinks usually comes from seeing a popular branded beer available in a non-alcoholic version. 
One beer that fits this profile is the globally popular lager, Heineken. Now available as a 0.0% version, it may not be the best beer on the market (it's also not from the U.K.), but the brand name alone helps to make it widely available and helps promote the non-alcoholic beers market as a whole, so we thought it deserved a spot on our list.
Big Drop
Big Drop is a brewer that focuses exclusively on craft beers and ales below 0.5% ABV. Launched in 2016, they have released numerous beers to acclaim from drinkers, industry experts and international beer awards.
The range of different beers in the Big Drop portfolio is impressive; go for IPA in the form of Paradiso Citra, Uptime - a craft lager or Wildtrack - an American Pale Ale. But if that doesn't take your interest, there is definitely something here for every beer drinker. Make sure to check out the full range here.
Erdinger
The Germans are well known for producing great beers, so it is hardly a surprise to see one German brand - Erdinger - getting in on the act. Erdinger is a wheat beer that has a strong malt taste, which is retained superbly even in the alcohol free version.
Whilst not as popular in the UK as some of the other brands mentioned above, the brand is participating in lots of local sponsored events in the UK, so it's only a matter of time before their availability is welcomed in North America.
There is also a lesser known version of alcohol free Erdinger - a grapefruit flavoured version - which is still quite rare in the UK - for now anyway!
What Does the Future Hold?
Due to the fast moving nature of the non-alcoholic beer industry, it is likely that many more UK and European brands will start to make their way into the growing US market.
With increasing consumer demand, more brewers will get involved in creating their own non-alcoholic drinks, which increases availability and lowers pricing for all.
At
NoLo Beverage
, we are on a mission to review as many non-alcoholic drinks - beers, spirits and wines - as possible. The non-alcoholic industry will eventually take over the alcoholic market, so why not get ahead of the game and embrace the exciting changes ahead!