Non-Alcoholic Whiskey Sour Cocktail Recipe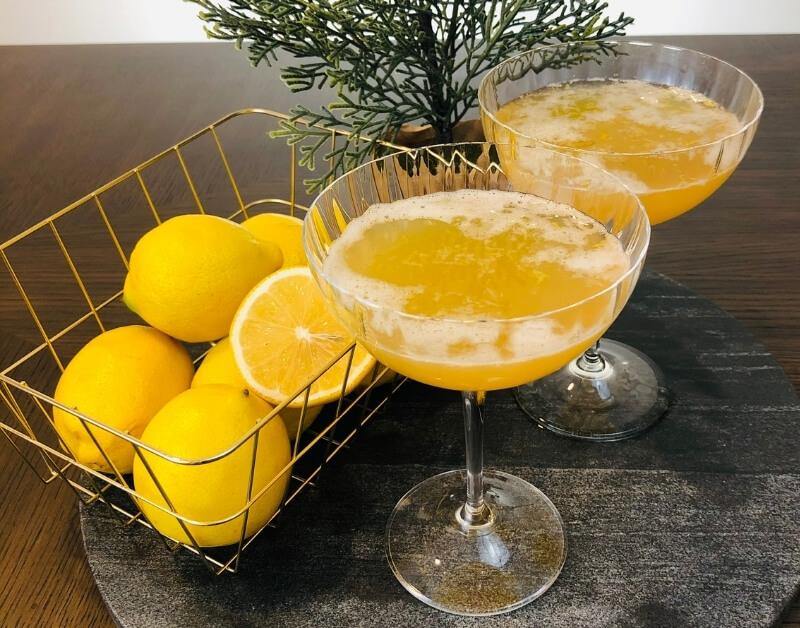 The whiskey sour might just be one of the world's greatest cocktails. It's easy to make, goes down smooth year-round, and is appropriate for any occasion or celebration. And with the bright bite of lemon juice, this cocktail is enjoyed even by those who swear "they don't like the taste of whiskey".
And for those who are sober curious or completely alcohol-free, you can now enjoy this classic cocktail in a guilt-free, non-alcoholic form, thanks to the growing crop of non-alcoholic whiskey alternatives.
For our take on the traditional whiskey sour recipe, we opted to use Lyre's American Malt Non-Alcoholic Spirit. If you've yet to try this alcohol-free whiskey, you're in for a treat. Lyre's does a great job retaining the bold bite and caramel tones of your favorite traditional whiskey, but without the alcohol. And when combined with fresh lemon juice, simple syrup, and egg white, you're left with a cocktail as flavorful and enjoyable as anything you've ever experienced at a party or a bar.
Whether you're celebrating something special or just plopped in front of the TV for the night, this non-alcoholic cocktail is the perfect complement to any evening. Read on for the ingredients and instructions for making our classic alcohol-free whiskey sour recipe:
Ingredients for Non-Alcoholic Whiskey Sour Recipe
1 oz – Freshly Squeezed Lemon Juice
3/4 oz – Simple Syrup (either store bought or homemade by combining equal parts sugar and water over medium heat)
1 – Medium Egg White
Ice
Lemon Zest
Directions for Non-Alcoholic Whiskey Sour Recipe
Fill a cocktail shaker with Lyre's American Malt Spirit, lemon juice, simple syrup and egg
Seal and shake vigorously for 10 seconds (do NOT add ice just yet)
Add in scoop of ice and shake for 10 more seconds
Remove top from shaker and strain through Hawthorne strainer
Garnish with lemon zest and serve
That's it! With just a few ingredients and bar tools, you can craft the perfect alcohol-free version of the classic whiskey sour cocktail.
Tag us on social @sipyours with pic of your finished drink and let us know what you think of this non-alcoholic cocktail recipe!