Non-Alcoholic Classic Virgin Daiquiri Recipe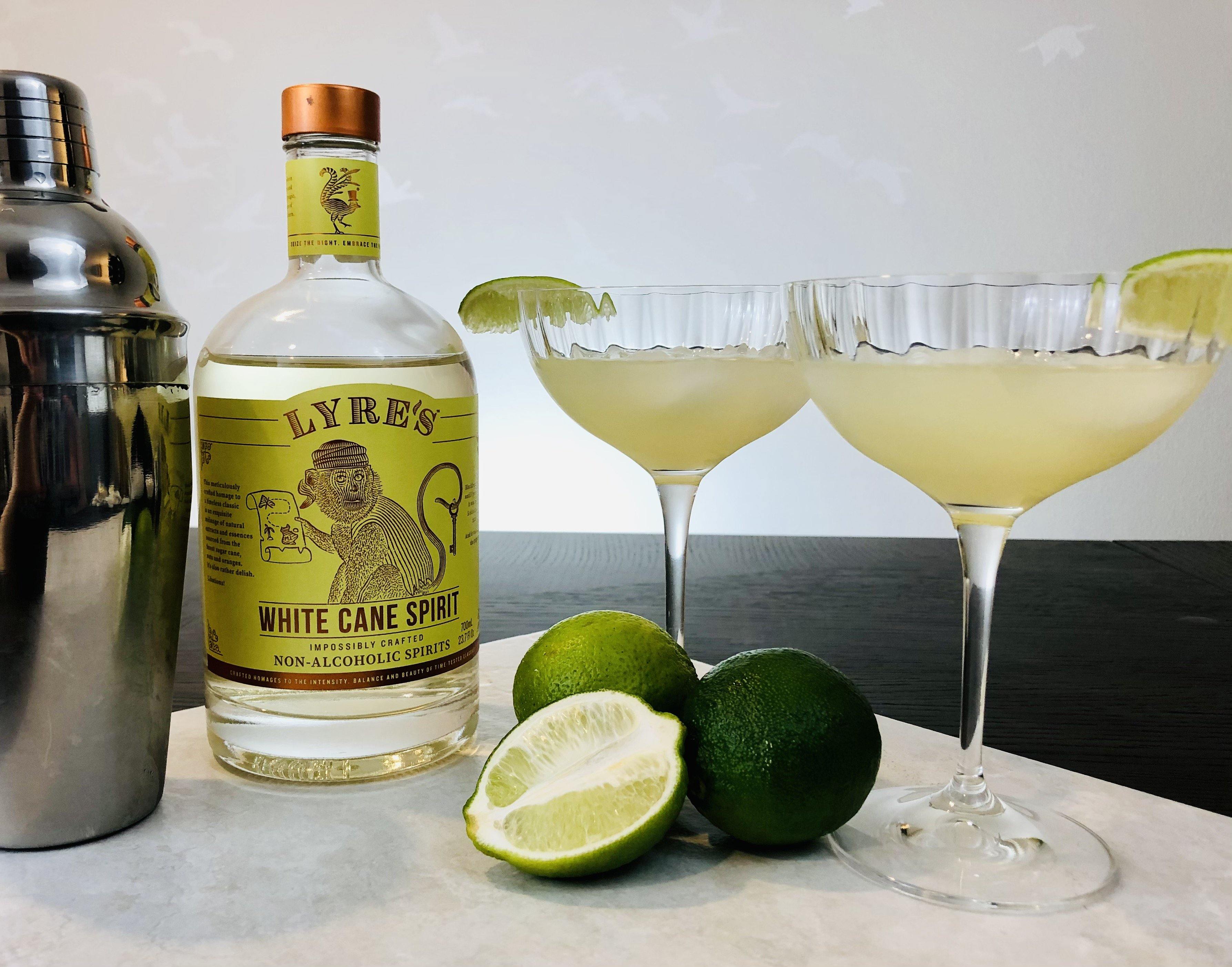 The daiquiri has rich roots as one of the world's most famous cocktails.
Rumor has it the drink was actually invented by an American working in Cuba at the turn of the 20th Century, but details are fuzzy. Nonetheless, this citrusy, rum-based cocktail exploded in popularity during World War II, as vodka and whiskey were hard to find, yet rum remained plentiful.
While many may associate the word daiquiri with a frozen, fruity, sweet, umbrella-laced drink you'd find at a beachside resort, a classic daiquiri is actually much closer to a proper cocktail than you might realize. Rum, lime, and some sort sweetener, the original daiquiri recipe features the perfect blend of simple ingredients, and drinks well as well on a snowy mountaintop as it does on a beach. Which means plenty of non-drinkers everywhere have long been searching for a way to recreate this classic without the alcohol.
But there's always been one problem…
There had never been a way to recreate the complex flavors of the rum in the traditional daiquiri recipe. Up until recently, virgin daiquiri recipes were limited to the sugary iced varieties. That is, until companies like Lyre's came on the scene.
With Lyre's Non-Alcoholic White Cane Spirit Rum Substitute, making a non-alcoholic virgin daiquiri recipe is now possible. And we're here to show you how easy it is to make this guilt-free classic. As you'll see, this virgin daiquiri is super simple to create, and can be modified easily to match your tastes.
For example, in our version, we swapped a simple syrup (which is nothing more than equal parts sugar and water reduced down via medium heat on the stove) for a delicious 100% maple syrup we had in the pantry. This swap added in just a little bit of extra complexity to the drink, leaving us with an alcohol-free daiquiri that you'd swear was the real deal.
But don't take our word for it…give this non-alcoholic classic virgin daiquiri recipe a try for yourself:
Ingredients for Non-Alcoholic Classic Virgin Daiquiri Recipe
1 1/2 oz – Lyre's Non-Alcoholic White Cane Spirit
1 oz – Freshly Squeezed Lime Juice
1/2 oz – Pure Maple Syrup
Directions for Non-Alcoholic Classic Virgin Daiquiri Recipe
Fill a cocktail shaker with ice
Add in Lyre's Non-Alcoholic White Cane Spirit
Pour in freshly squeezed lime juice
Add in maple syrup
Shake and pour over ice
Garnish with lime wedge
It's that easy! A few steps and ingredients and you have an authentic, guilt-free, not-too-sweet non-alcoholic daiquiri that's perfect for any celebration (or night of the week, for that matter).
Tag us on social @sipyours with pic of your finished drink and let us know what you think of this virgin daiquiri recipe!