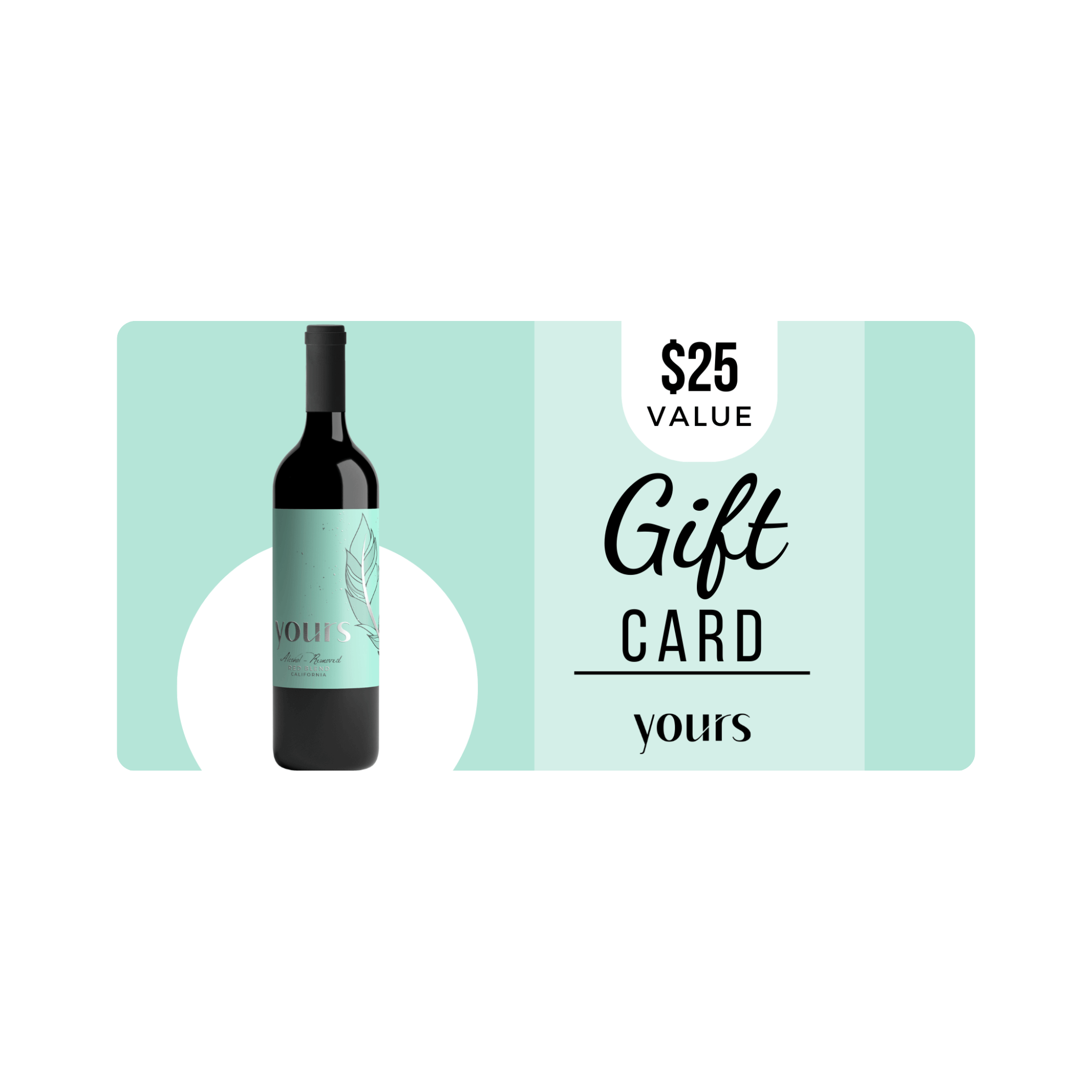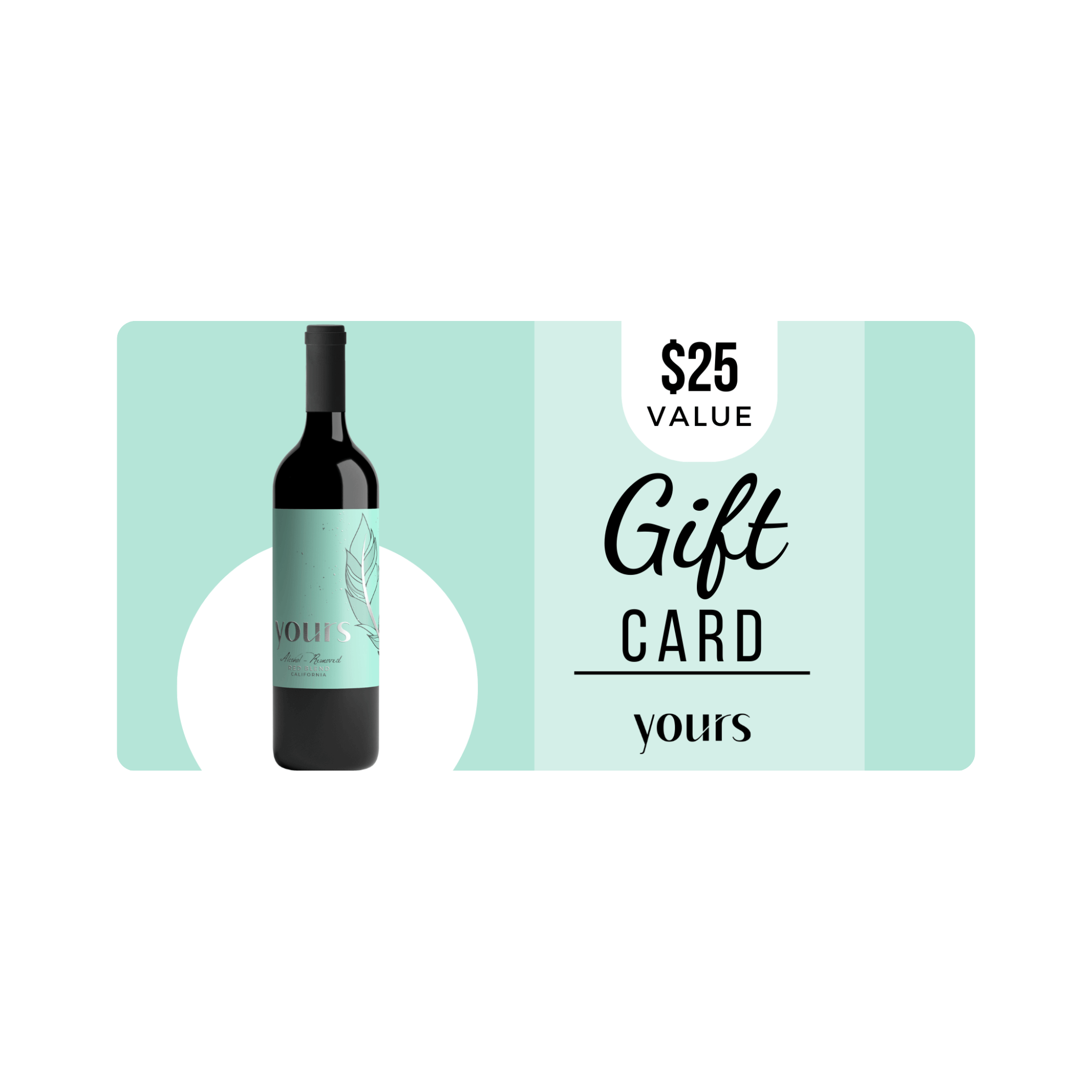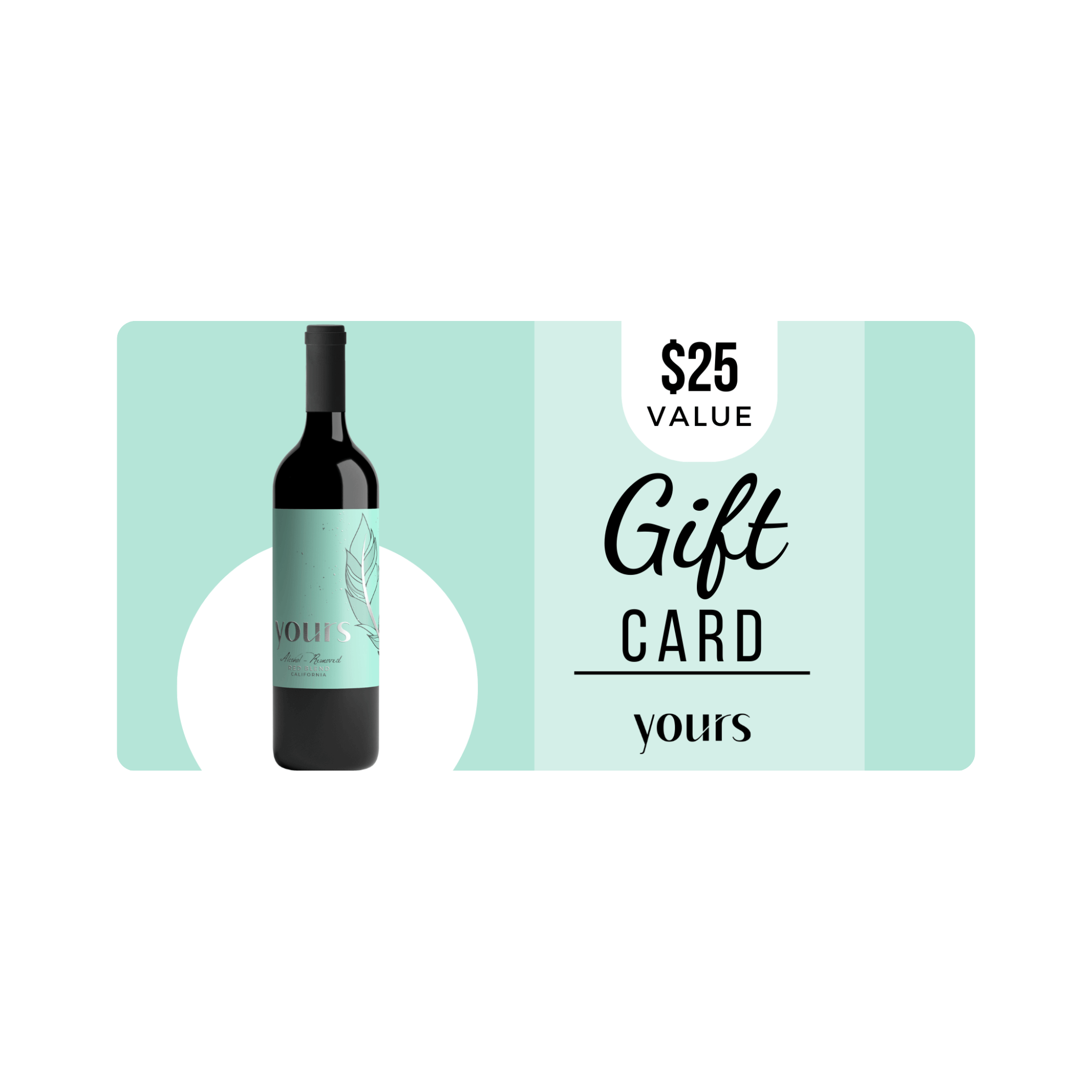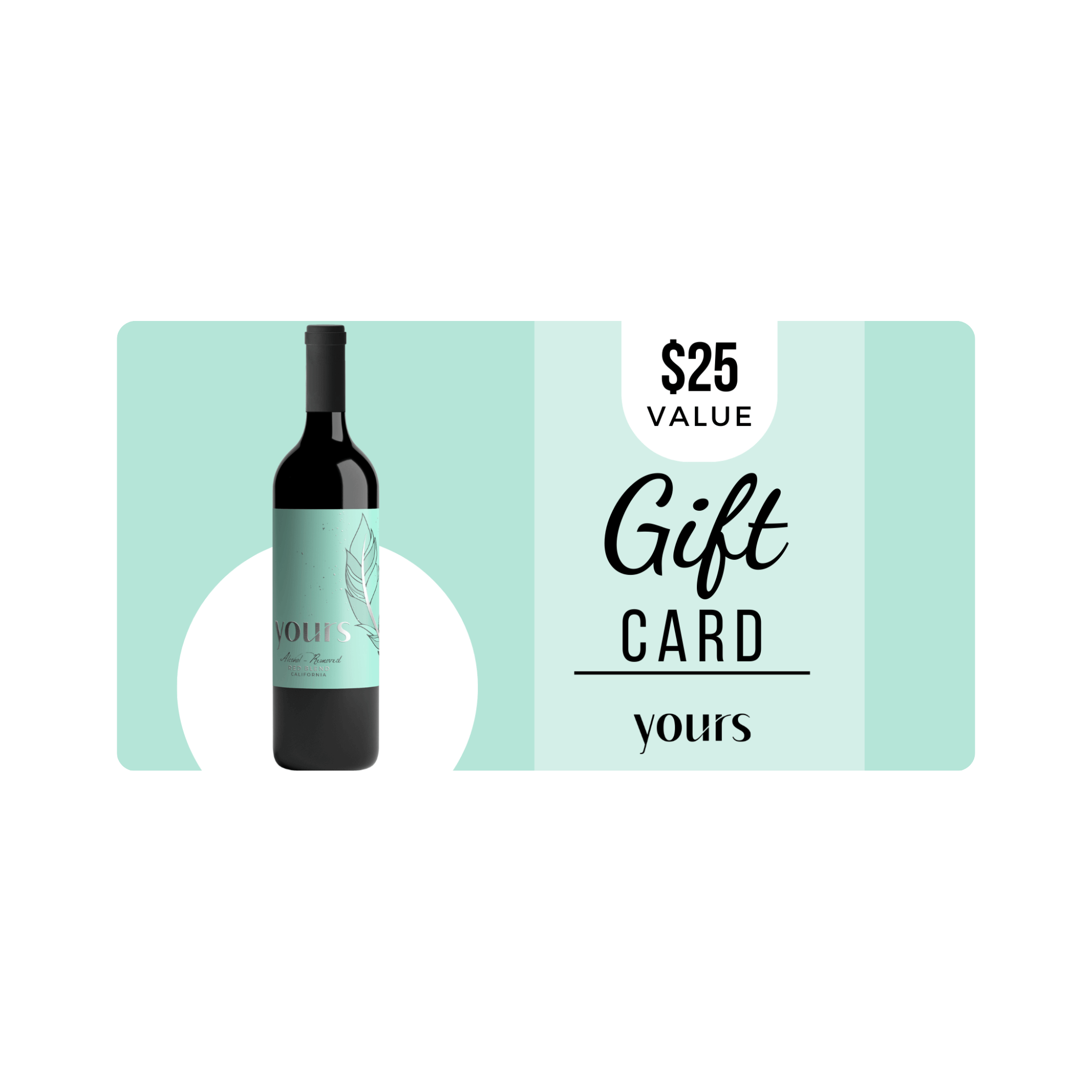 YOURS Non-Alcoholic Wine Gift Card
Share the gift of wine without compromise!
YOURS digital gift cards are the perfect gift for anyone in your life looking for that rich wine experience without the alcohol. Birthdays, anniversaries, baby showers - there's always a good reason to raise a glass of non-alcoholic wine. Cheers!
Digital gift card will be emailed to the email address used at checkout. Simply forward this email to the recipient, or print out the certificate and digital code to use as a physical gift card.
This Wine's Got fans
PEOPLE LOVE YOURS
Sunday S.
This is the first non-alcoholic red wine I have enjoyed. I will continue to purchase.
Patricia G.
I have sampled numerous nonalcoholic wines. YOURS is one of the best.
Erika C.
Best non-alcoholic wine I have tried. It's the closest I've found to "real" wine.
Michelle M.
Very nice! Enjoyed YOURS wine - tasted very close the wine I usually drink.