Non-Alcoholic Tom Collins Recipe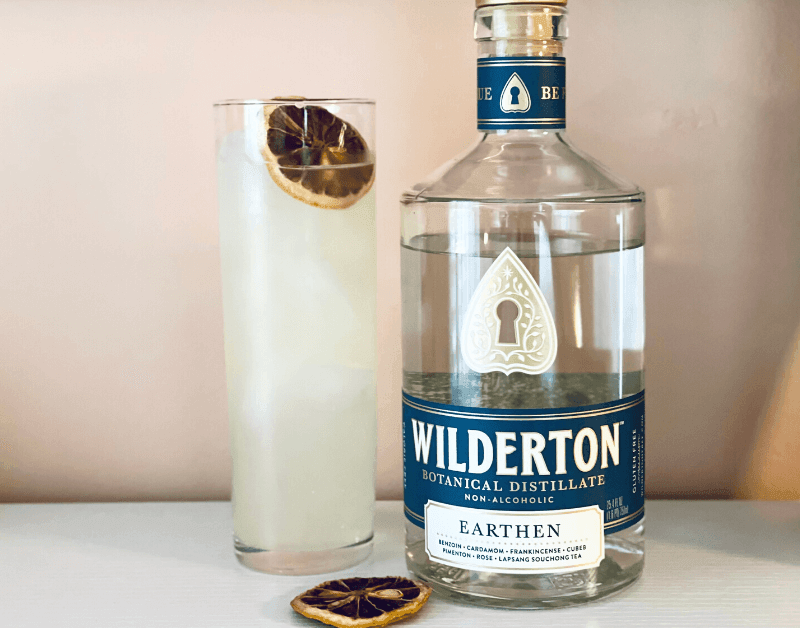 With summer heating up, we've been searching for the best non-alcoholic cocktails to keep us cool on those warm afternoons in the sun. And today, we've got our non-alcoholic take on a classic...the Tom Collins!
Created in the late 1800's, the Tom Collins cocktail has been refreshing drinkers for well over a century. A mixture of gin, lemon juice, sugar, and club soda, this cocktail is super refreshing, and a nice change of pace from the bitterness of the other iconic summer cocktail, the Aperol Spritz.
For our alcohol-free take on the Collins, we're swapping in one of our new favorite NA spirits – Wilderton Lustre. While not a straight up gin alternative, Wilderton has the perfect blend of flavors to play off the citrus and sugar in the Tom Collins. A mixture of white peppercorn, pine-smoked tea, and cardamom all come together to create a woodsy, spicy experience that, in its own way, is reminiscent of that bold juniper bite you'd normally get from a gin.
By swapping in Wilderton Lustre, not only do you have a chance to cut the alcohol from your Tom Collins, but you also leave out a serious number of calories. While delicious, a traditional Tom Collins cocktail can clock in at nearly 200 calories per glass. But our Non-Alcoholic Tom Collins? A mere 30 calories…meaning you can sip glass after glass all summer long without any bit of guilt.
So, if you're ready for the perfect summer cocktail, check out our Non-Alcoholic Tom Collins Recipe below!
Ingredients for Non-Alcoholic Tom Collins Recipe
2 oz – Wilderton Earthen Non-Alcoholic Spirit
2 oz – Club Soda
¾ oz – Lemon Juice
½ oz – Simple Syrup
Lemons for Garnish
Ice
Directions for Non-Alcoholic Tom Collins Recipe
Add 1 cup of ice to Collins glass to chill
Add Wilderton Earthen Non-Alcoholic Spirit, lemon juice, simple syrup, and ice to cocktail shaker
Shake vigorously for 15-20 seconds
Strain cocktail into Collins glass
Top with club soda
Garnish with lemon wedge and serve
That's it! The perfect summer sipper in just a matter of minutes. 
Try our Non-Alcoholic Tom Collins Recipe and give us your review in the comments below. Also, be sure to tag us on Instagram @sipyours with photos of your finished Virgin Tom Collins. Cheers!