Where to Buy Non-Alcoholic Wine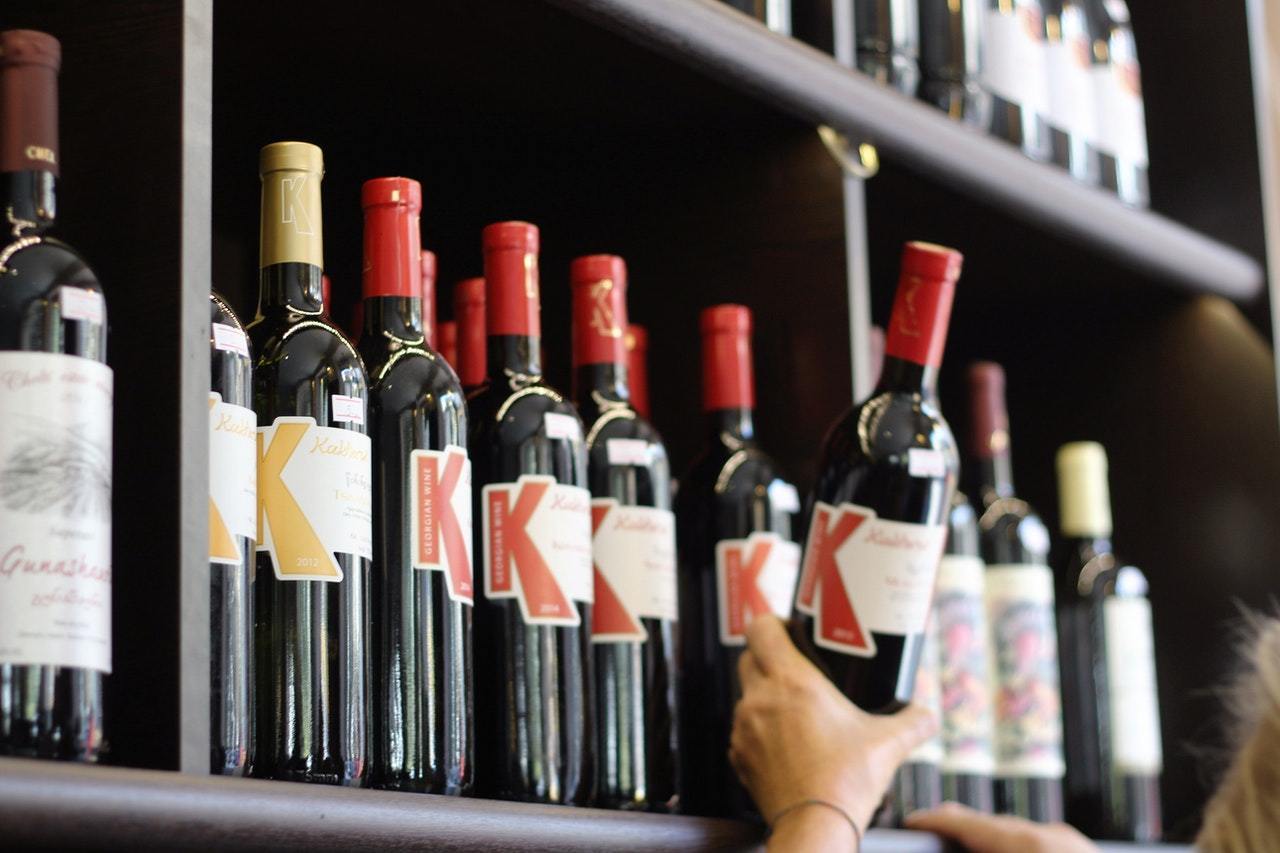 Where can you buy non-alcoholic wine?
This is a question we get asked almost daily. And unfortunately, it's not as easy as you might think to answer. While there are significantly fewer restrictions placed on buying non-alcoholic wine online and in stores, the truth of the matter is that the retail world is still struggling to catch up to the booming sales of non-alcoholic red, white, and rosé wines, along with non-alcoholic champagne and prosecco.
But thankfully we've got you covered. Having spent the past few years dedicating ourselves to exploring the vast world of alcohol-free beer, wine and spirits, we've compiled an evolving list of places where you can easily shop for non-alcoholic wines online and in-store.
[Psst. Hey you…looking for a non-alcoholic wine you'll love? Be sure to check out our brand new YOURS Non-Alcoholic California Red Blend. We worked for nearly two years with some of California's top winemakers to craft a NA red wine that actually tastes like the real deal!]
If you want to know where to buy non-alcoholic wine, check out our list below, and be sure to leave a comment or contact us on Instagram with your favorite places to shop alcohol-free.
Where to Buy Non-Alcoholic Wine Online 
Because non-alcoholic wine contains 0.5% alcohol by volume or less, it's not bound to the same shipping restrictions as traditional wines. Meaning it's much easier to shop for your favorite alcoholic free wines online, as nearly every U.S. state allows for the shipment of non-alcoholic wine straight to your door.
That said, finding the non-alcoholic wine you're looking for online can be easier said than done. Here's a look at some of our favorite locations to shop NA online:
Direct from Brand
Most of the non-alcoholic wines on the market operate their own direct sales via their official website. Whether you're in the market for one of the original brands of non-alcoholic wines like Fre (who sell online via a partnership with One Stop Wine Shop), or a newcomer like Gruvi Prosecco and Rose (who sell direct via their own website), buying straight from the brand offers a few key advantages…
First, you tend to receive excellent customer service from the brand, as they can retain total control over your order from beginning to end. Second, in the case of emerging brands, you know that every dollar you spend in their store is going directly towards helping them grow their business, and in turn, grow the entire non-alcoholic space (which is a win for all of us, if you think about it!)
If you know exactly what brand of non-alcoholic wine you're looking to buy, shopping direct from the brand's website is a great place to start.
Better Rhodes
A dedicated online store for non-alcoholic beer, wine, spirits, ready-to-drink cocktails, and more, Better Rhodes is more than just a place to shop alcohol-free. It's a community…"All Together" as they say. And community is definitely the right word.
Born out of a desire to explore and try the vast landscape of non-alcoholic options, Better Rhodes does an amazing job curating a collection of delicious non-alcoholic drinks, including plenty of great domestic and imported non-alcoholic wines.  And with free shipping on all its non-alcoholic subscription boxes and curated collections, you really can't go wrong choosing Better Rhodes as your place to buy non-alcoholic wine.
No & Low
Another e-commerce store dedicated exclusively to non-alcoholic beer, wine, and spirits, No & Low offers a wonderfully curated collection of non-alcoholic wine for sale, including Thomson & Scott Noughty Organic Non-Alcoholic Sparkling Chardonnay and NON Wine Alts.
No & Low ships product nationwide, and will even ship to Canada (though be advised you may pay pretty hefty shipping and customs fees...but don't worry, we've got more options for our Canadian friends below). 
BeClink
Rounding out our list of dedicated non-alcoholic online stores, BeClink offers one of the widest selections of non-alcoholic wine for sale that you'll find anywhere online. Brimming with all sorts of domestic and imported options of non-alcoholic red wine, non-alcoholic white wine, and non-alcoholic champagne for sale, BeClink carries nearly all the wines that grace our 13 Best Non-Alcoholic Wines list. And with reasonable shipping charges, BeClink is a great place to shop for any non-alcoholic wine you're in the mood for.
Amazon
Like almost everything else you may want to buy online, Amazon does have a surprisingly good collection of non-alcoholic wines…including many imports. And if you're an Amazon Prime member, most of these alcohol-free wines will ship to your door free of charge.
That said, we'd recommend Amazon as a last resort option for buying non-alcoholic wine. Not only do the brands make less money on these transactions (verses when you buy direct through them or through a dedicated non-alcoholic e-commerce store), but Amazon is also not doing any legwork to help build and promote the non-alcoholic space. And if we're all working towards a brighter future where non-alcoholic drinks are as celebrated and promoted as alcoholic ones, don't we want to support those brands and stores that truly believe in this vision?
We certainly think so!
Where to Buy Non-Alcoholic Wine In Stores
As you can see, there are plenty of places to shop alcohol-free online. But that said, we do know that most beer, wine, and spirit sales are done in-store.
If you'd prefer to buy your non-alcoholic wine locally, here are some places you can shop in-person:
Total Wine & More
With over 200 stores across 24 states, Total Wine & More is one of the best liquor chains to find non-alcoholic beer, wine and spirits. As many loyal NA drinkers know, the buyers at Total Wine were very early adopters and supporters of the alcohol-free space, going out of their way to stock a large variety of both domestic and imported non-alcoholic wine for sale.
In fact, the very first non-alcoholic wine we purchased to review here at YOURS was a Be Well Cabernet Sauvignon that we picked up at a Total Wine & More store!
BevMo! 
If you live out west, BevMo! is a great option to shop for non-alcoholic wine. With over 150 stores across California, Arizona, and Washington, this large retail liquor chain has taken big strides towards supporting the non-alcoholic space with a growing list of options available to purchase in their stores.
Binny's
As Midwest natives, we here at YOURS couldn't make a list of places to buy non-alcoholic wine without giving a shout out to our local behemoth Binny's. Its ~50 locations are concentrated in the Chicagoland area, and we have been so impressed with how hard the Binny's team has been working to expand their selection of non-alcoholic wine, non-alcoholic beer, and non-alcoholic spirits.
We visit our local Binny's nearly once a week, and the non-alcoholic section seems to grow each time we're there. Kudos to the Binny's team for supporting our movement!
Anywhere You Ask!
Of course, not everyone lives near the retail liquor store chains listed above, making it more difficult to find non-alcoholic wine in stores. The easiest way to fix this? Ask!
You'd be amazed at what store managers and buyers will do if they know there is existing demand for a product/category. We hear countless stories from members of the YOURS community who took it upon themselves to ask their favorite local liquor store to start stocking non-alcoholic wine. And guess what…the stores almost always agreed! In most cases, they simply didn't realize that there was demand for these products. But if you go in and let them know you're willing and ready to spend your hard-earned money on non-alcoholic wine, they'll almost always be happy to start bringing it into their store for you!
Where to Buy Non-Alcoholic Wine In Canada 
While we do all of our shopping here in the States, plenty of the YOURS community members come from Canada, and we do not want them to feel left out!
Though quite a few brands and some U.S.-based online stores will ship orders to Canada, these shipments are often hit with huge shipping and customs bills. That's why we recommend that our friends to the north seek out alternative options…
One of the most highly-recommended places to buy non-alcoholic wine in Canada is Well, an online Canadian wellness store. While the site carries all sorts of wellness products, they also carry a wide variety of non-alcoholic beer, wine, and spirits, including the full lineup of St. Regis Non-Alcoholic Wines, which as you may know from our review, is one of our favorites!
Where to Buy Non-Alcoholic Wine in the U.K. 
Since Europe is well ahead of the curve on non-alcoholic drinks, it's no surprise that finding non-alcoholic wine for sale in the U.K. tends to be a pretty simple task. Many of our friends across the pond recommend Dry Drinker for buying non-alcoholic wine (as well as NA beer and spirits), as their selection and service tends to be unmatched.  
Where to Buy Non-Alcoholic Wine in Australia
Last, but certainly not least, are our friends in Australia, home to a blossoming NA culture that seems to be growing as fast as it is here in the U.S.
We've heard great things from our Aussie friends about their experience buying wine from AlcoFree, a newly-launched dedicated site for non-alcoholic beverages. AlcoFree has a vast selection of non-alcoholic wine for sale, and they ship orders across the country, meaning no matter where you are in Australia, you're just a few clicks away from enjoying some delicious alcohol-free wine.
Buying Non-Alcoholic Wine
As you can see, it's getting easier and easier to find places to buy non-alcoholic wine. Whether you're looking to shop online and have non-alcoholic wine shipped to your door, or you'd rather browse the bottles at your local retail store, we hope this list gives you an idea as to where you can buy alcohol-free wine near you.
Let us know in the comments below if we missed any places, and be sure to check us out on Instagram
@sipyours
as we uncover the latest and greatest places to shop for non-alcoholic beer, wine, and spirits!