What to Drink Instead of Alcohol (If You're Trying to Lose Weight)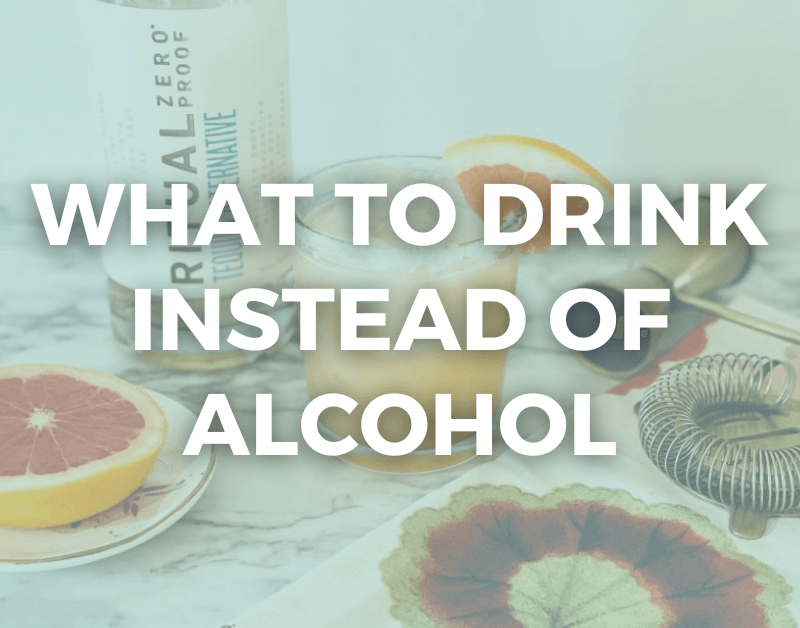 We've talked a lot about the powerful role alcohol plays in your weight loss journey.
One of the easiest ways to supercharge your weight loss is to start swapping alcoholic drinks for low calorie non-alcoholic ones. Thankfully, it's never been easier to enjoy delicious adult beverages that skip the booze and the empty calories.
Not sure where to start? Here are some options to get you going:
Non-Alcoholic Wine
A typical glass of red wine can be upwards of 160 calories per glass. But a glass of YOURS Non-Alcoholic California Red Blend is just 10 calories per glass. Full bodied, lush, and dripping with the bold flavors you love, this is an easy way to get that red wine fix without the calories or guilt.
Non-Alcoholic Beers
If you're a beer drinker, you're in luck – the non-alcoholic beer scene has absolutely exploded in recent years. Meaning there is no shortage of amazing, reduced calorie no alcohol options available, no matter what style of beer you love.
Here are some guides to get you started:
Review: Ceria Non-Alcoholic Beer
Review: Athletic Non-Alcoholic Beer
Non-Alcoholic Cocktails
Another segment of the market that's been exploding is non-alcoholic spirits. Nearly every spirit you love now comes in a low-calorie non-alcoholic version, making it easy to keep those evening and weekend cocktails part of your weight loss routine.
Here are some non-alcoholic cocktail options for you to explore:
Spiritless Kentucky 74 Bourbon Old Fashioned Recipe
Non-Alcoholic Aperol Spritz Recipe
Non-Alcoholic Virgin Mojito Recipe
Review: Ritual Zero Proof Non-Alcoholic Alternatives
There's no shortage of delicious swaps you can make when you're looking to reduce or eliminate your alcohol intake. Before long you won't even miss the booze. So, what are you waiting for? Start exploring!